5 People Talk About Their Most Embarrassing Moments at Events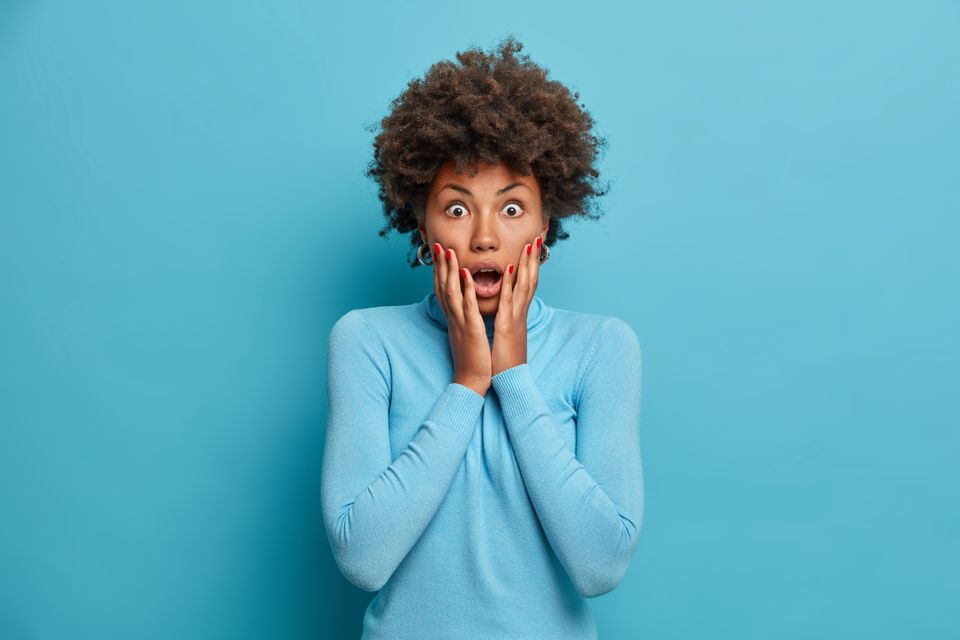 Whether you attend events a lot or rarely go to events, chances are that you've had a really embarrassing moment in front of a bunch of people 👀
We're excited to start telling some funny and relatable stories, and we thought to begin with embarrassing moments! So we spoke to five people about their most embarrassing moments at events they've attended. Keep reading to have a laugh 😂
Chioma
"The worst embarrassing moment at an event with lots of people has to be a wardrobe malfunction. I was at one of those day parties that start super early, like 2 PM. About an hour after I had gotten to the event, the DJ was killing it! I can still remember what song was playing when this happened to me last year. Fireboy's 'Scatter' came on, and the bralette I was wearing scattered too 😭. I was wearing one of those thin lace bralettes, and I guess it wasn't strong enough for all the tension from my dancing. It tore, and the next thing I knew, my bride price was outside. At least if this was at night, I know many people wouldn't have been me, but this was broad daylight. A friend gave me a t-shirt to wear, and I just went home straight after. How could I keep partying with people who had seen me topless?".
Hadiza
Speaking of wardrobe malfunctions, Hadiza had one that we found pretty funny too 😅.
"First of all, I'd like to say it can't be well with Nigerian tailors because I blame Iya Tope for what happened to me. I attended a wedding wearing the asoebi given to the bride's friends, and I had begged my tailor not to use an invisible zip to make my dress (I always have issues with that kind of zip). Coupled with the fact that she delivered the dress on the morning of the wedding, so there was no time for adjustments, she completely ignored my request not to use an invisible zip. I fit into the dress with my friend's help, but the worst happened at the wedding. I was dancing, and I just heard a pop sound behind me. Next, I started feeling some breeze on my back! The zip Iya Tope used on my dress had broken 😫. Lucky for me, I had a shawl in my bag, so I used that to cover my back and still stayed to enjoy the rest of the wedding".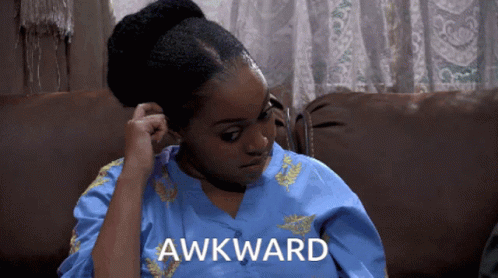 Abayomi
"Since this happened to me, I still haven't approached a woman at an event. I was at a networking event and saw this babe who looked nice but seemed shy because she was all alone. I decided to head over and chat with her and possibly make her laugh, so I approached her, and we started talking. Things were going well, and she laughed a lot, which I thought was great. Until I told another joke when she had just taken a sip of her Chapman, she spat it all on me while trying to stop herself from laughing. Guess what? I was also wearing a white shirt. She apologised profusely, but I just took my L and left the event. I saw what being a funny guy caused for me, so I decided to keep my jokes to myself from now on".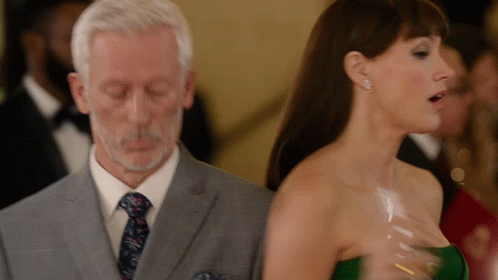 Temitope
"Omo, that's how wearing uncomfortable heels to an event embarrassed and injured me too. I was at a party with some of my friends, and another friend we were expecting had just arrived, so they all made me go outside to walk the person into the venue. My heels were uncomfortable, and the ground wasn't very levelled, making things much worse. While trying to return to the venue, I tripped on a stone and fell into the gutter right before the party's entrance, where everyone was waiting to enter! Everyone's eyes were on me, and my friend had to carry out off the floor and back to his car, where he waited for my taxi to arrive and take me home. I sprained my ankle and couldn't wear heels for a while, but more importantly, I was SO embarrassed! I feel like now, people see me and say, "isn't that the girl that fell into the gutter that one time?".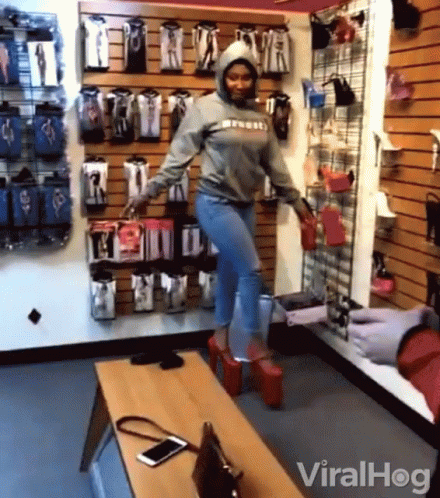 Cynthia
"I'm sure everyone will tell you how they were embarrassed at physical events, but have you ever heard of an embarrassing moment at a virtual one? I'll let you know. I was hosting a webinar for my company and left my mic on while a speaker was responding to a question I had asked. While they were responding, everyone next heard my mum shouting, "Cynthia! Did you bring out the soup from the freezer?" I immediately muted myself, and I was very embarrassed. Then the speaker asked me the same question my mum asked! I know he tried to be funny, but it just made things worse. I apologised for the interruption and tried to move things along, but till now, my colleagues still tease me about this. These are the issues with working from your parent's house 🤦🏽‍♀️".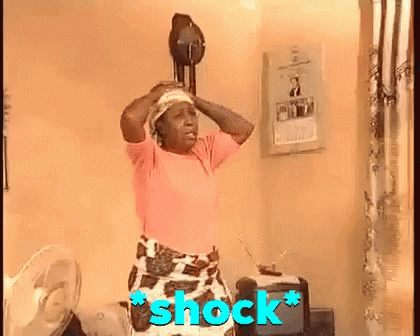 Out of all the embarrassing stories we heard when we asked our audience about this, these five stories made us laugh the most! What's the most embarrassing experience you've had at an event? Reply to our tweet so we can hear all about it 😉
---
Discovering events to attend and buying tickets has never been easier with the new Tix app! Download the app right away to find the best experiences around you 🧡