Cashless Payments & On-site Support at Jameson Connects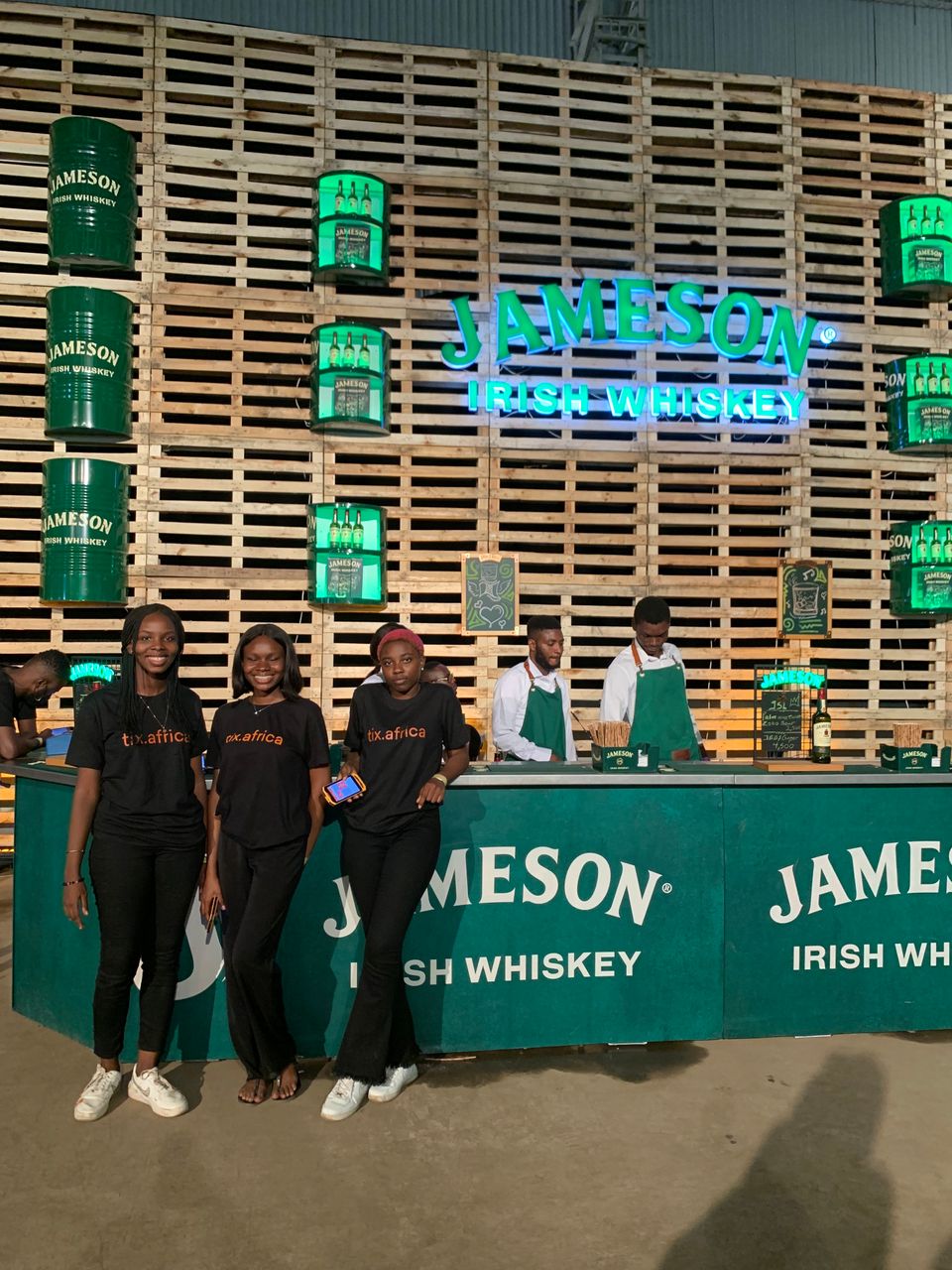 Every year since 2017, Jameson Nigeria celebrates Nigerian Independence Day in the best way possible. By planning a big blast of a party called Jameson Connects.
Jameson Connects is an all-in-one party experience with influencers, games, food, live performances from your favourite artists, and, most importantly, lots of Jameson! It's an event to look forward to every independence day with growing yearly attendance.
As mentioned earlier, Jameson Connects has a large scale of attendees every year. And every year, they have specific goals for their event. This year, their goals were centred around increasing on-site revenue and coordination and collecting important data about Jameson cocktails. With these goals, we believed the best solutions were Tix RFID technology for cashless payments and our on-site support staff.
Our Goals
Increasing on-site revenue for Jameson and other vendors.
Obtaining data about what Jameson cocktails were most popular with guests.
Eliminating cash on-site for faster-moving queues.
Ensuring vendors have a seamless experience receiving payments.
Controlling access to one free Jameson cocktail for each attendee.
How We Achieved This
After assessing the goals both we and Jameson Nigeria had for this event, we decided that the best solutions were our Tix 'tap and pay' cashless payment wristbands and adequate on-site support to make sure the event ran smoothly. This was determined at least 6 weeks before the event, so we could produce customised 'tap and pay' cashless wristbands to be used at the event. On the day of the event, our on-site operations team made sure the Jameson Connects venue had the following:
5 support staff at the entrance check-in station.
4 support staff at the entrance top-up station.
2 support staff each at the 2 top-up stations inside the venue.
2 support staff at the main Jameson bar and 1 support staff each at 2 other Jameson bars inside the venue.
Cashless payments training for all vendors.
Regular rounds by our senior growth associate to ensure smooth operations across all stations.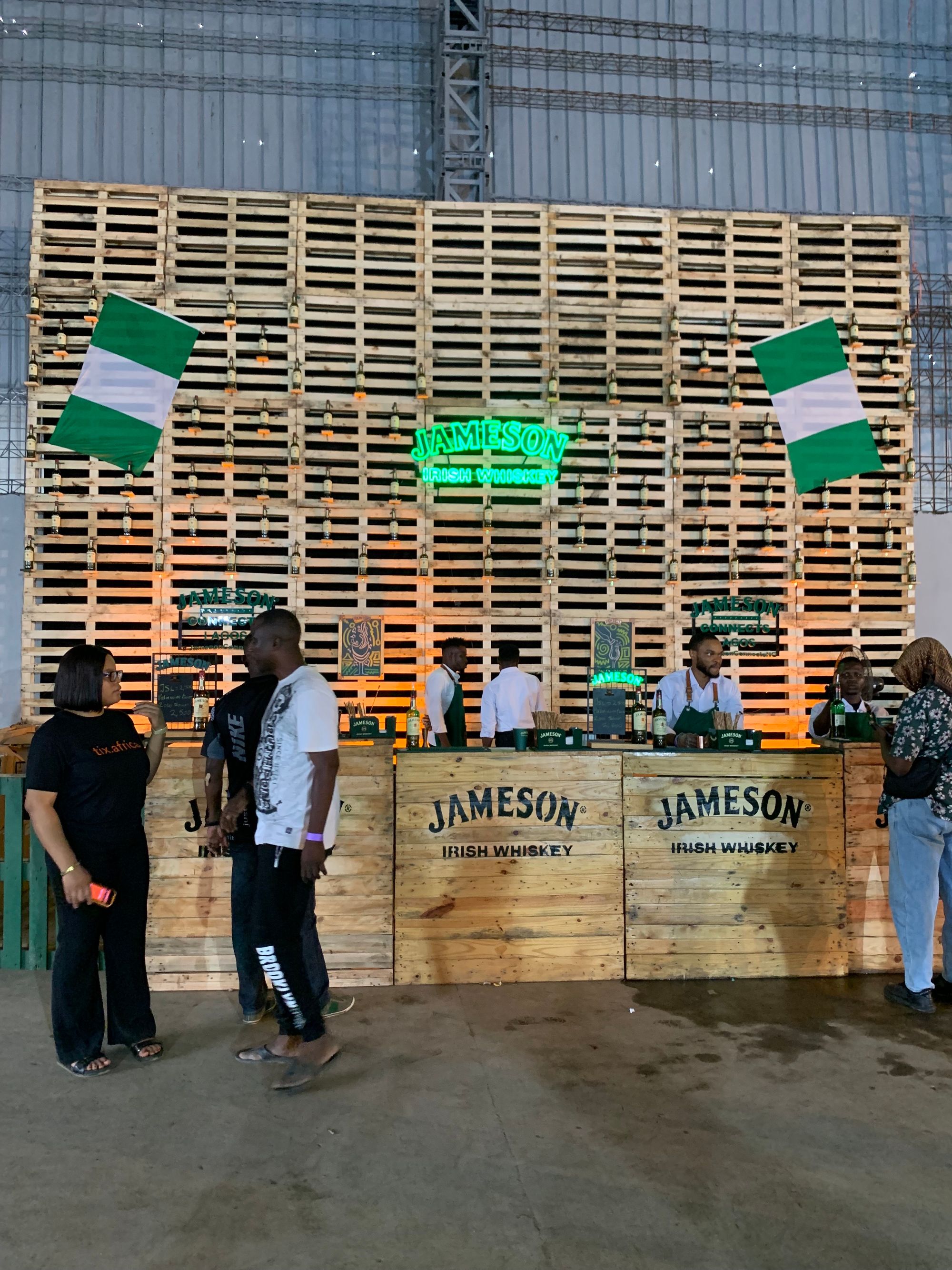 Once on-site at the event, guests were handed customised Jameson Connects 'tap and pay' wristbands loaded with access to 1 free drink, courtesy of Jameson. Guests could then scan their wristbands to receive one free drink from the main Jameson bar and pay for subsequent drinks or other items they needed at the event.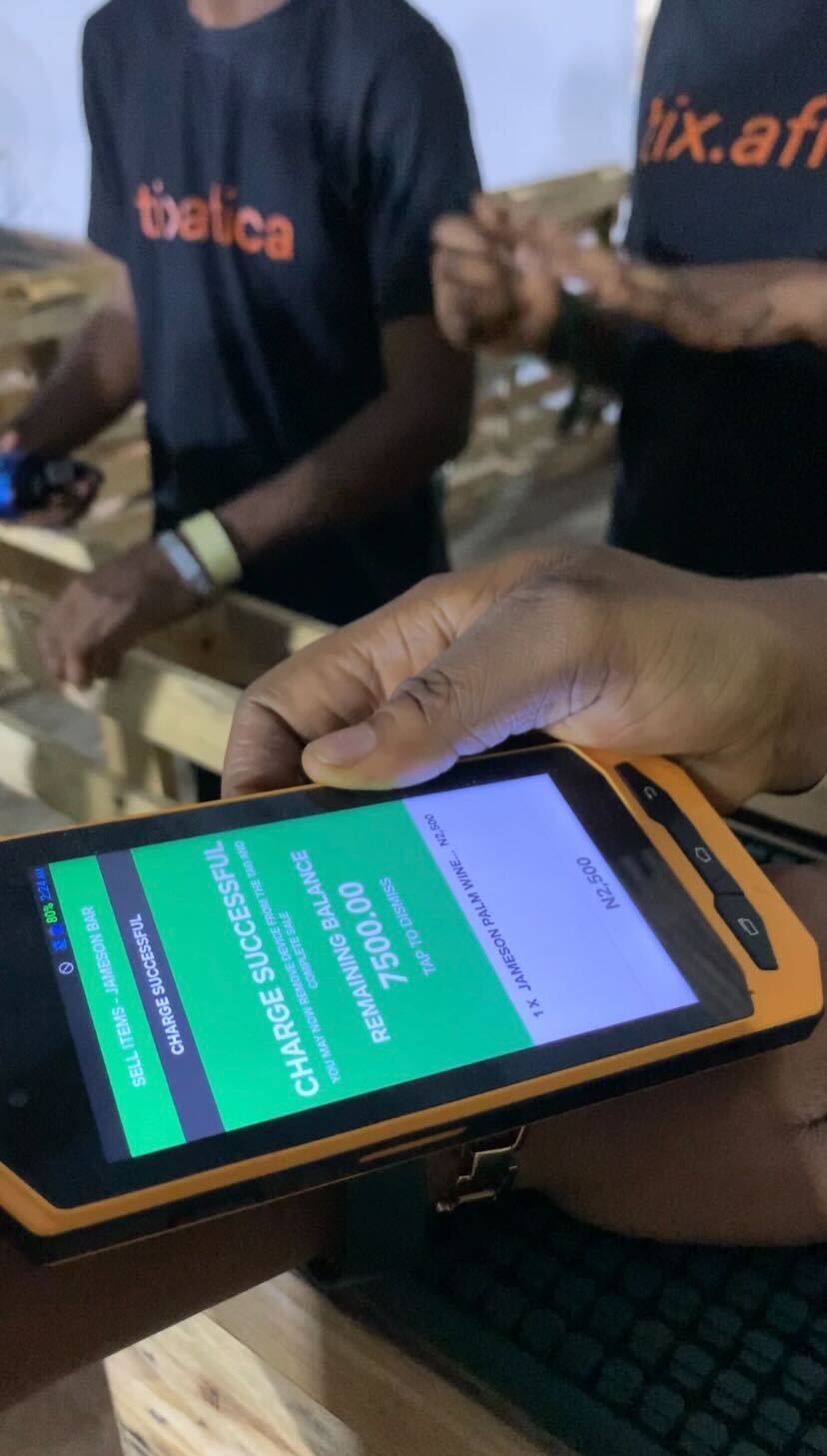 Due to the size of the venue and the number of guests expected at Jameson Connects, we decided to have 2 top-up stations inside the venue. Including the one at the check-in station at the entrance of the event, this made 3 top-up stations in total. This made it easy for guests to top up their wristbands with any amount of their choice, either by cash or POS.
Our 'tap and pay' wristbands allowed event attendees to make payments for drinks and other items in less than 10 seconds. This eliminated the need for them to carry cash around the event venue and encouraged attendees to spend more at events.
Each time a guest scanned their wristband at a vendor's stand, we received that data. This was important to Jameson, so they could track what drinks guests liked the most.
The Results
Jameson Connects was a successful event with positive feedback about our operations from vendors, event guests and most importantly, Jameson.
Every transaction using our 'tap and pay' wristbands took less than 10 seconds to complete, and all our initial goals for the event were met, resulting in the following:
Increased on-site revenue for Jameson compared to their last event.
Obtained data about what Jameson cocktails guests ordered most.
Reduced transaction and queue time.
Positive feedback about our cashless payments solution from vendors.
Controlled access to one free Jameson cocktail per guest.
Increased event guest engagement due to fast and easy cashless payments.
Our RFID Cashless Payment technology, coupled with adequate on-site support staff, made the event organisers and guests at Jameson Connects enjoy every bit of the event.