How Event Factory Creates Unique Event Experiences in Ghana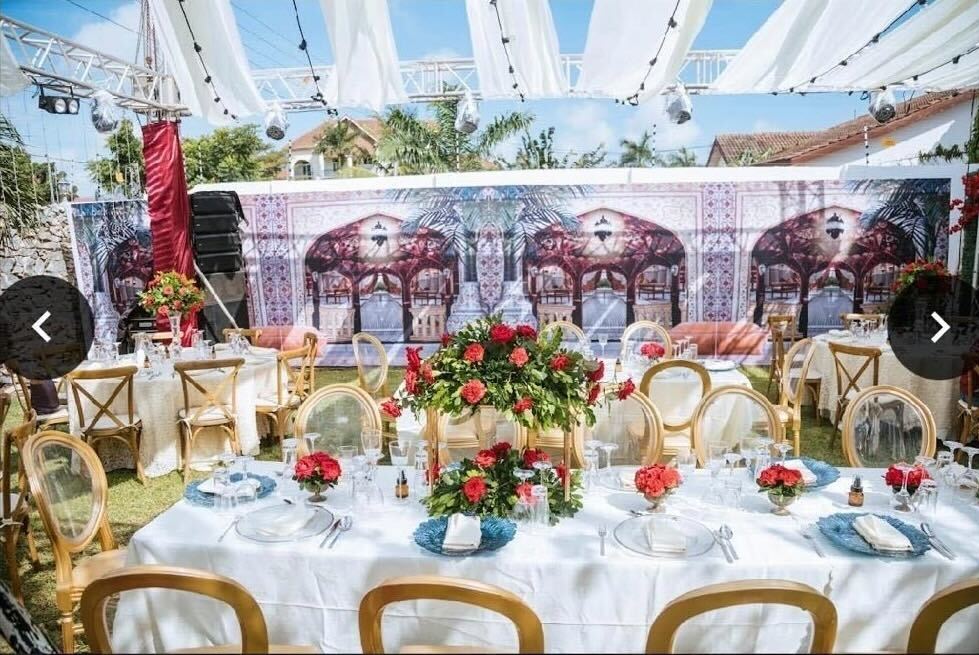 Event Factory Ghana is a Ghanaian event management company that specialises in working with private and corporate companies to create the best event experiences in Ghana. From coming up with ideas to event logistics solutions to executing and producing the perfect event, they've got you covered.
In this month's creator spotlight, we speak to Ashley, part of the Event Factory Ghana trio, who enjoys curating unique experiences and events that are out of the norm. She's also an event planner on her own and works with individuals to bring their event dreams to life. Keep reading to dive into her experiences and her journey as an event creator in Ghana and what events Event Factory Ghana have in store for us soon.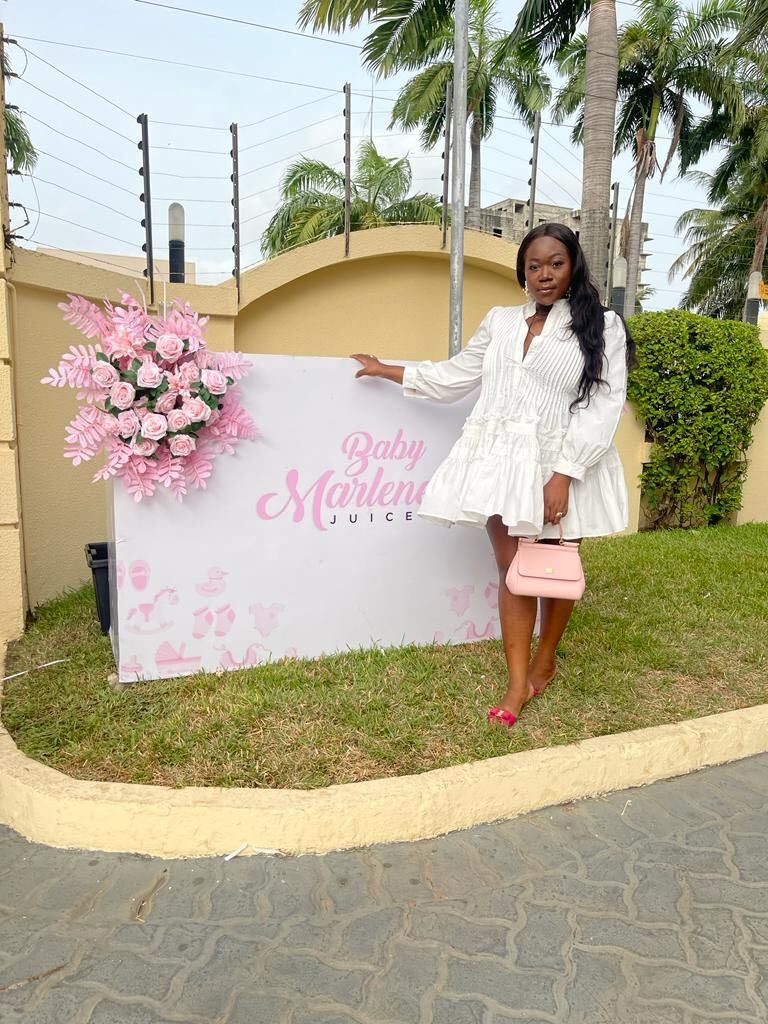 JF: Hi Ashley, please tell us a little bit about yourself and what you do.
A: Hello! I work as both an event creator and curator. I organise my own events and also work with private and corporate clients to create exciting events based on their specific needs. Currently, I am part of a trio known as Event Factory. We challenge ourselves to curate unique experiences for different types of event-goers every month.
We held our Galatine's event in February, followed by the Eggalla event in April for Easter. We have another event coming up on May 13th, and we plan to continue curating these experiences on a monthly basis.
JF: Wow, that sounds like fun! What was the inspiration behind Event Factory?
A: My co-founder and I have always been very creative people with exciting ideas. In the past, we curated these ideas separately. However, we recently started talking and decided to come together to pool our efforts, skills, and resources.
I have always had a unique taste and enjoyed events that prioritized great experiences. The typical going out to a party or restaurant has never really been my vibe. If you know Ghana, you know finding events and experiences that truly focus on the experience of the guests can be difficult, so this is something I have always done. I used to run a blog with a friend where we curated experiences together. We organized a Moroccan-themed food immersion event and a few other fun things.
Event Factory is a combination of things that I enjoy and have always wanted to see brought together in one place.
JF: Does this mean you have always wanted to be a curator?
A: Yes, this is something I have always wanted to do.
JF: What has been the most difficult thing about creating events in Ghana?
A: I am someone that likes to give people a free hand to be creative and express themselves through their work, so micromanaging is not really my thing. I prefer to give people direction and allow them to build around that, but I have found that very hard to do here.
I have found that I have to micromanage every part of the production; otherwise, I would end up with something surprisingly different from the directions or brief I gave. So finding a balance when I am working with people who don't do things according to instructions can be tough.
JF: What do you enjoy most about creating events?
A: My favourite thing is being able to have an idea and actually seeing that idea come to life, you know, that whole process of birthing something.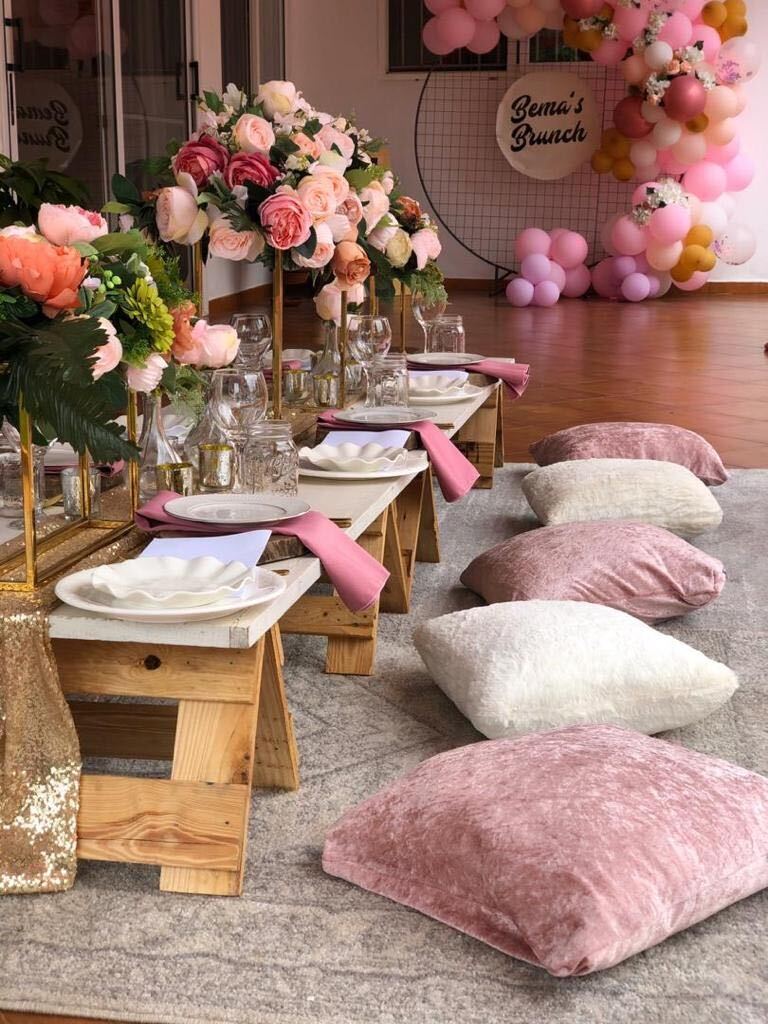 JF: What are some of the favourite events you have created in the past?
A: This is a tough question for me, as a creator, the appearance of the event isn't the most important thing for me. What I consider most is how guests feel and respond to what I have curated. However, if I had to choose, I would say weddings have been my favourite type of event to create.
I chose weddings because of how it's received by the couple, the family, the guests, and everyone. You know, after months of intense planning, calls, and mood boards, when everything comes together exactly as they envisioned, and they are able to see it and experience it and the way they react, that makes it the most rewarding for me.
We recently organized a Galatine's Day event, and most of the attendees were between the ages of 1 and 5. Creating for younger children can be challenging, so seeing them enjoy and have a great time really affirmed me as a creator.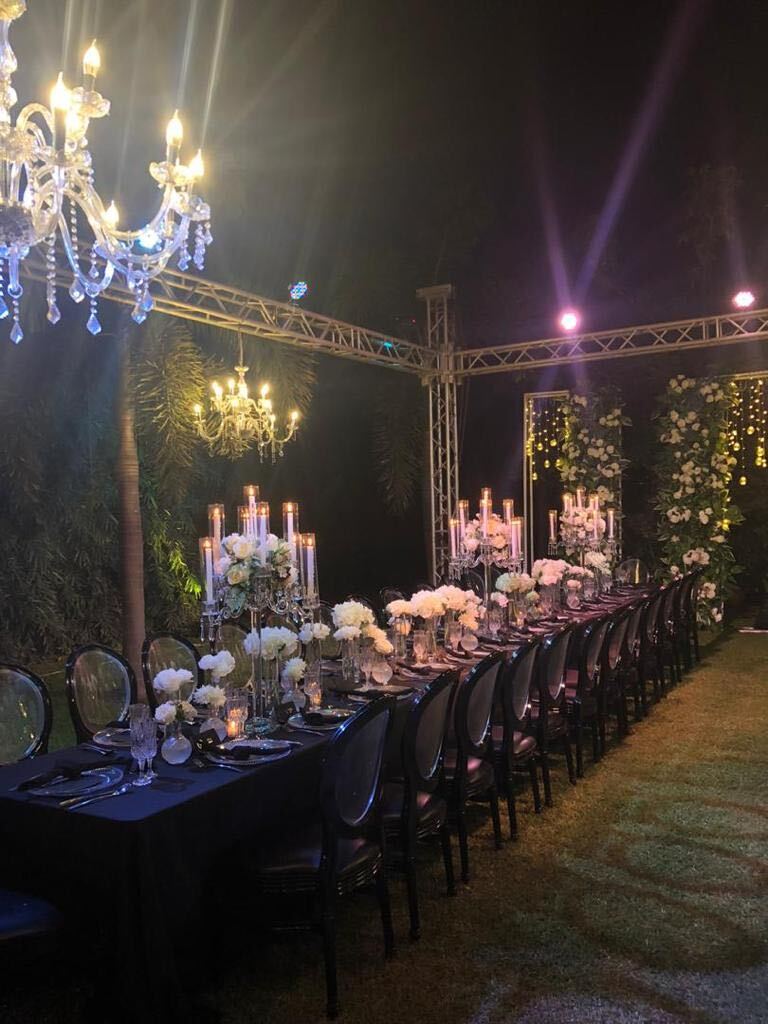 JF: Can you tell us a bit about some of your upcoming events?
A: So the next two events we have coming up are the Cherished Moments event this weekend, the Wine Festival in June and a Father's Day event, which we are still developing.
Cherished Moments is a mothers Day event, so it's a three-course lunch for mums. We have live entertainment, and we have partnered with Unique Floral to create a floral bar and a workshop for the mums to learn how to create their own floral arrangements. We also have a playground for the younger kids so they stay entertained.
Then in June, we have the Wine Festival by Vina Koper. It's like a trade show, so people can come in and try different wines. There will be a pairing workshop, and there will be lots of wine vendors and wine to try as well!
JF: That wine festival sounds like my vibe. I'm looking forward to it! What was your first impression of Tix & what is your favourite Tix feature?
My first thought of Tix is that it was very easy to use and navigate. Just being able to create and list an event in about 15 minutes was very pleasing to me. With other providers, I found that I was struggling to navigate the system a little bit, and it took me longer to figure everything out. But that wasn't the case with Tix.
I also like that you are able to collect payments directly on the website and app. One thing I noticed is that previously with the other products I used, you could buy the tickets, but you sometimes have to message someone to collect momo payments. This made it a longer process for event attendees, and Tix completely eliminates that extra loop.
With two great events coming up, we're excited to see what Ashley and the Event Factory gang have planned. If you're just like us, make sure to get your tickets to Cherished Moments and the Wine Festival right now!