I can't wait for Detty December with Tix in Ghana this year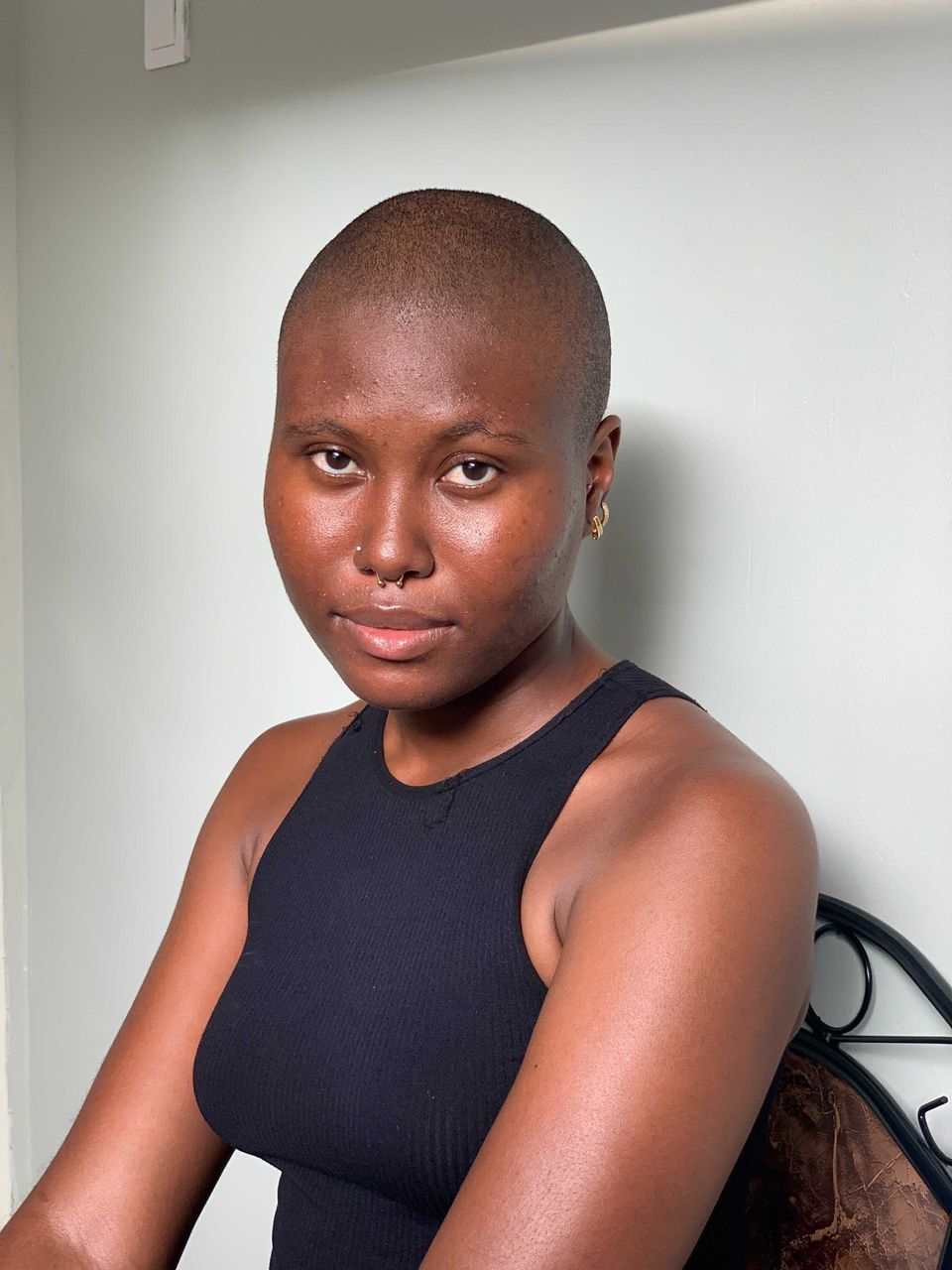 R: How did you first get into the events industry?
JF: It was very, very random. I was doing my internship, right? And I saw this event called Roof on Fire, organised by the company I used to work for. So I went to their social media page and thought, this company seems really cool! I knew I wanted to work for them, but I didn't reach out until I had graduated from university. I graduated and sent a cold email telling them I would like to work for them. My initial plan was to work in PR and event activations for brands, so that was why I had so much interest in them.
R: Oh, that's a nice story. Was that the career you always planned for yourself?
JF: I wanted to work in advertising and marketing, something along those lines. I studied journalism in school and quickly realised that I didn't want to be a journalist. But I took some marketing and advertising courses in school, which seemed very interesting. So that was the ground plan initially. Then I also took a small course on event management, and that also really interested me. Anyway, I figured that advertising isn't just an industry that you break into. So I was grateful for the skills and experience I got in school, even if it wasn't entirely marketing-related.
R: What made you want to work at Tix?
JF: So the first time I heard about Tix was through my last job. They spoke about this company in Nigeria that does event ticketing. At that time, I wasn't really involved in any conversations about Nigerian tech or even Twitter until last year. I started seeing a lot of tweets from Nigerians about events happening in Nigeria and noticed a lot of them were listed on Tix. I knew that if I ever wanted to work in tech, I didn't want to work in fintech or anything. I love lifestyle tech products that build things to make people's lives easier. I guess that was the appeal for me, plus it was also related to events, so it was a perfect bridge to cross because it wasn't completely new. It was something I had some experience in, and it was also a position related to what I eventually wanted to do with my life. It aligned, and it made sense. So when my friend sent me the opening, I jumped at it.
R: So, how has your journey been since you joined Tix?
JF: Okay, it's been like six months now, and I would say it's been very interesting. I would say it's been a different experience working in a team of this size. And also working with a Nigerian company. In all my work experiences, I've mostly worked with Ghanaians, so it's been different in that sense. It's also been quite an eye-opening experience as well. Because it's a lot of young people that work at Tix, it's been really nice being in that kind of environment.
R: How would you explain what you do at six to a five-year-old?
JF: Okay, I help people discover a product that will make planning their events easier.
R: So, tell us what your daily routine is like.
JF: Now, I'm one of those people who wake up at 6 AM. I don't have like a set-in-stone routine. So on a Monday, for example, I would wake up by 6 AM and probably be on my phone for about 30 minutes or an hour, and then I'll get up and get ready for the day. I write a to-do list, open my slack, and check my emails at 9 AM. I like to do my follow-ups early in the morning, so I do that first before some other tasks. Then I attend our standup meeting and go back to work. I usually have scheduled calls with leads and users in the afternoon, so I also attend to that.
During the course of the week, I also sometimes attend Tix events in Ghana to check if the user needs any help or support and to create content too. I do a lot of scouting for leads on social media too.
R: That sounds really productive! How do you think working at Tix is different from other places you worked at?
JF: My previous job was an in-office job. So that's a huge difference. Now, it's remote, so there's hardly any face-to-face contact with the rest of the team. At Tix, I also have more autonomy in my work, which is great.
R: Okay, that sounds great! So what's your favourite part of the work culture at Tix?
JF: I think it's very relaxed, and I really like the monthly Kahoot. It's such a random thing, but it's very fun and interactive. It's just a nice way to unwind at the end of every month. It's also nice because you're working remotely, so that's the one time when you have to spend a whole hour with like your colleagues when you aren't doing work stuff.
R: What would you say is your advice to somebody trying to achieve work-life balance?
JF: Oh yea, this is a good question because I strongly believe in work-life balance. I believe work shouldn't be everything, even though I also think you should always do your best at your work. The advice I would give is that you have to have boundaries and also know the limits of your capabilities. Because if you know the limits of your capabilities, you can work smarter instead of harder.
R: How excited are you to experience December at Tix?
JF: How excited am I? I mean, I love December. So, I'm very excited. I'm looking forward to Afrochella because I'm the biggest Burna Boy fan in the world. I really, really love this music. I've seen Burna Boy perform here and look forward to seeing him again. Oh yea, there's IMullar Sound System: Energy 004 too! I can't wait for this, too, because I feel like everybody at IMullar Sound System comes there to get down because it's a great party. Nirvana is also a great party that I can't wait to be at because Jackie Appiah is hosting it. And then, right before Afrochella, there's a tech networking event I'm excited to be at called Tech Connect.
I think everyone needs to download the Tix app so they don't miss out on all the fun I'll be having this December.