Sip and Paint NG fuses art and lifestyle into relaxing sessions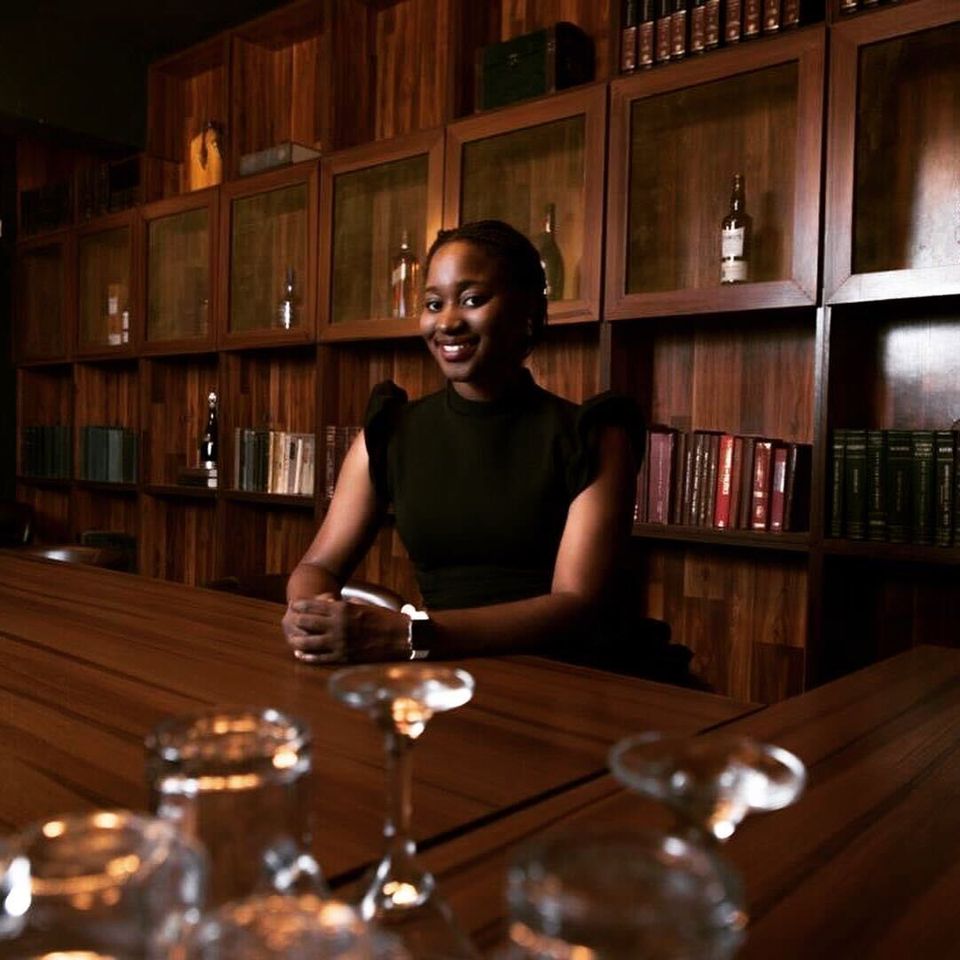 Sip and Paint NG is a brand focused on the benefits of relaxation, fun and pleasant life experiences derived from art and wholesome creativity. With locations all over Lagos and Abuja, they organise sip and paint sessions for couples, family, colleagues and even kids!
In this month's creator spotlight, we spoke to Daniba Dan-Princewill, the founder of Sip and Paint NG, about how her journey has been so far and what exciting things we should look forward to from them soon.
R: Tell me a little about yourself and why you started Sip and Paint NG.
D:  Okay, let's see. In three words, I would describe myself as fun, random and friendly. And Sip and Paint NG actually grew out of the Metaphor. I co-own and manage a restaurant in Lagos called the Metaphor, and we've always had sip-and-paint sessions for about 4-6 people. So during the COVID-19 pandemic, I decided to organise sessions on a bigger scale and create Sip and Paint NG.
R: That sounds great! So what do you think has been the easiest and the most challenging thing about planning Sip and Paint NG sessions?
D: The easiest part is probably making the sessions fun and friendly. That's how I am naturally, so my staff don't have issues making our sessions lively. ****I guess the hardest thing is also sometimes the most rewarding, dealing with customers. Telling people not to come late, you know. When you say the session starts at 2 PM, they think you mean 3 PM. So some people end up coming late, which is frustrating because if we start on time, they miss out and will struggle to catch up when they arrive. But if we wait, that frustrates our guests that have arrived early. So we found a solution by hosting two sessions in one. One for our guests who arrive early and one for our guests who arrive late. So if we say 7 PM is the start time, we start at 7:15. If you come late, you can join in, or we'll have another session for latecomers.
R: That's a really innovative way to curb an issue. Well done! When you first started Sip and Paint NG, what would you say was your biggest goal?
D: We had very humble beginnings. You know, we'd have one or two guests come for a session, and I'd say, "Wow! Yay!" That's because I don't think sip and paint was much of a thing yet in Lagos. People probably felt like they could do that at home, but our sessions are a much better experience, and you're going to come and have a great time and meet other people. After a while, we didn't really need to convince people. They'd come and see that it's very relaxing. And you know, they met some new people, all they were more intimate with themselves.
So the biggest goal at first was to have five to ten people a day. I thought that would be awesome. And then we could aim for 30 people in a week. That was the goal at first. Before you knew it, we started doing about 30 people per day. That gave me a lot of confidence to say, "whoa, we can do much more than this". We went more into team bondings and birthdays and started having about 50 people a day. Now, that number is like a constant to us. Every single day, we have about that number! So I'm really happy that we've crushed our initial goals.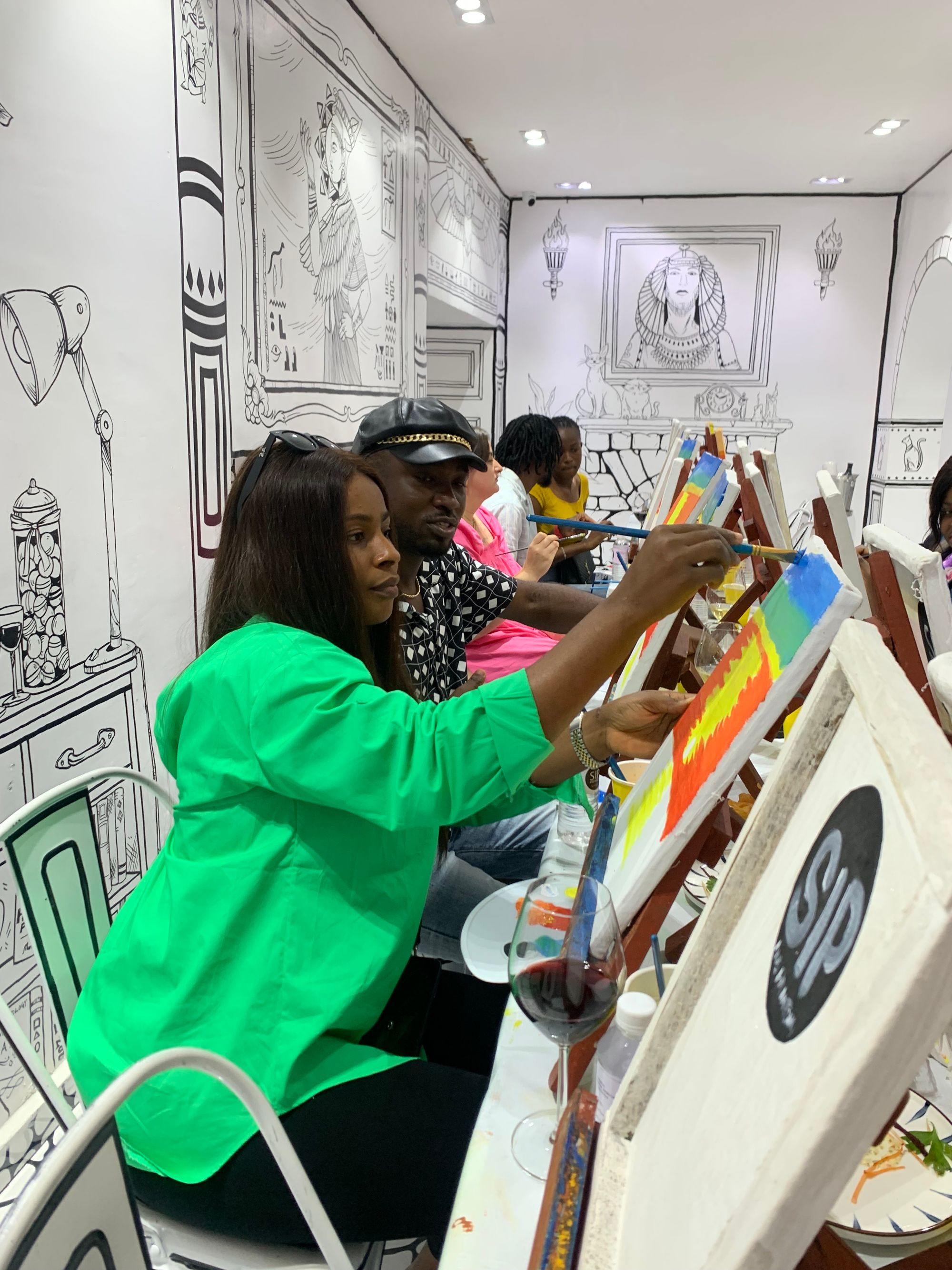 R: That's really amazing to hear! We're glad we're part of your journey. So, how many sessions do you have in a week?
D: We have multiple sessions in each of our locations and 30 locations. So that's a lot, right?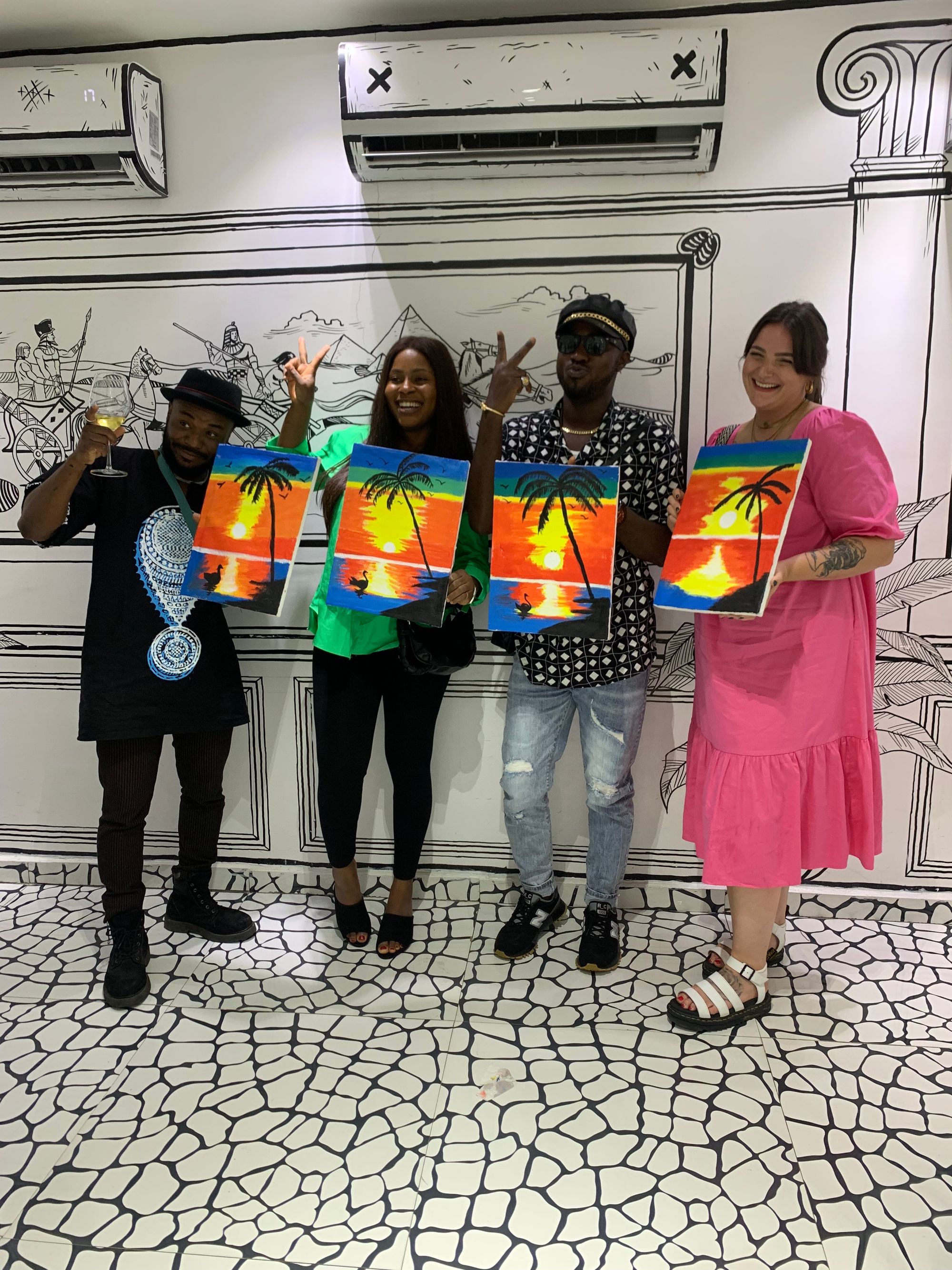 R: Right! That's definitely a lot of sessions. How do you usually approach partnerships with these locations?
D: To be fair, the demand is a lot, so a lot of businesses actually reach out to us to have sessions at their location.
R: I'm about to ask for some inside gist here. I know you currently have sessions all over Lagos and Abuja but do you have plans to expand to other locations?
D: That's a great question actually. I mean, definitely, but it's something that will happen as time goes on and the demand increases. Right now, people in different states are asking us to come. But we need to strategise and plan well before we make those decisions.
R: That's an intelligent decision. What piqued your interest about Tix?
D: I feel like I love the Tix brand and the way they highlight the events that are listed on their platform. They're focused on just being a great ticketing platform, and I can trust them to do that well. Whenever I see them promote my events, I think, "Oh wow, that was nice, and they didn't have to do that, you know?". I also saw Tixieland, I thought that was a great event space, and that it will also eventually become a community. I'm really happy to be a part of that. Even when it comes to the types of events you see on Tix, they're all fun and friendly. They're also always trying to make life easier for us, for example, with the Tix Box Office.
R: This is all really lovely to hear, and we love that you love being a part of our community. What would you say is your favourite thing about Tix?
D: My favourite thing about Tix is that it's user-friendly. Listing events and updating event details like the date are super easy, and I like that.
R: Thanks a lot for speaking with me Daniba! We wish you the very best at Sip and Paint NG and look forward to your upcoming sessions.
If you loved reading about Daniba and Sip and Paint NG, you'd probably love to attend one of their upcoming sessions. Check out the Amber Thursday and Lekki Saturday sessions coming up next week.