How We Built It: The New Tix App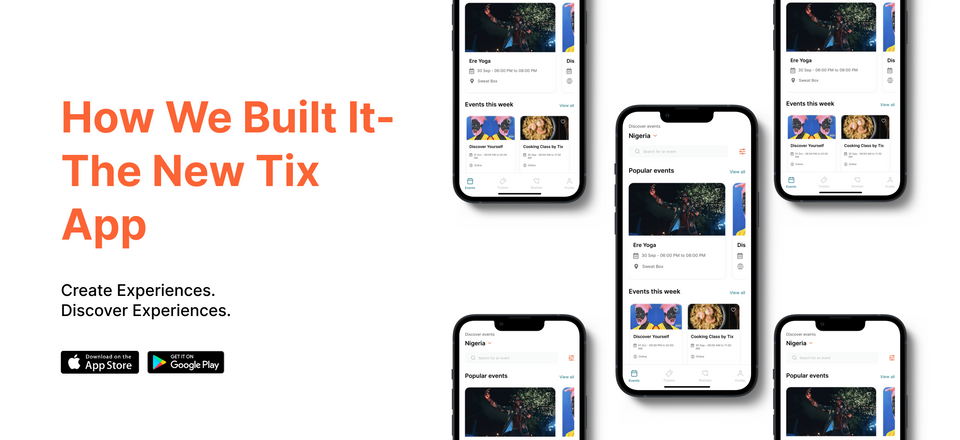 Since 2020, we've had the Tix organiser app: our mobile tool kit for event creators to manage their events. With the old Tix organiser app, you could create events, sell tickets and check in guests at live events.
However, the event-goers are also part of the equation. And that's why the new Tix app finally introduces a platform specifically tailored to our end users - the "guests". These users attend events hosted by our organisers and are a vital factor in the success of what we do here at Tix.
We decided to create a guest section of our application, so now our app provides both a space for event organisers to manage their events and for event guests to discover them.
Why did we build the Tix guest app?
Now that we've introduced the guest section of the new Tix app and who a guest is, let's talk about why this app was necessary for us to build. We built this specifically for our event attendees. We created a platform for people to discover events happening around them, buy tickets to these events, save events for a later date, and have easy access to their tickets once they get to the venue.
We combined our organiser and guest section into one app as it's easier to manage from a development point of view. It also helps with our optimisation on app stores, as the more downloads and installs we get, the more we can increase organic downloads from users looking for event management/discovery apps. We also made it seamless for users to switch between organiser and guest profiles whenever they want, so we believe this is great for user experience!
Tix Guest App Architecture
One of the nice things about the new Tix app is the flexibility we have given to users. The fun starts when the user elects to continue as a guest, they can then create an account (or login) or go straight through to start discovering events happening around them.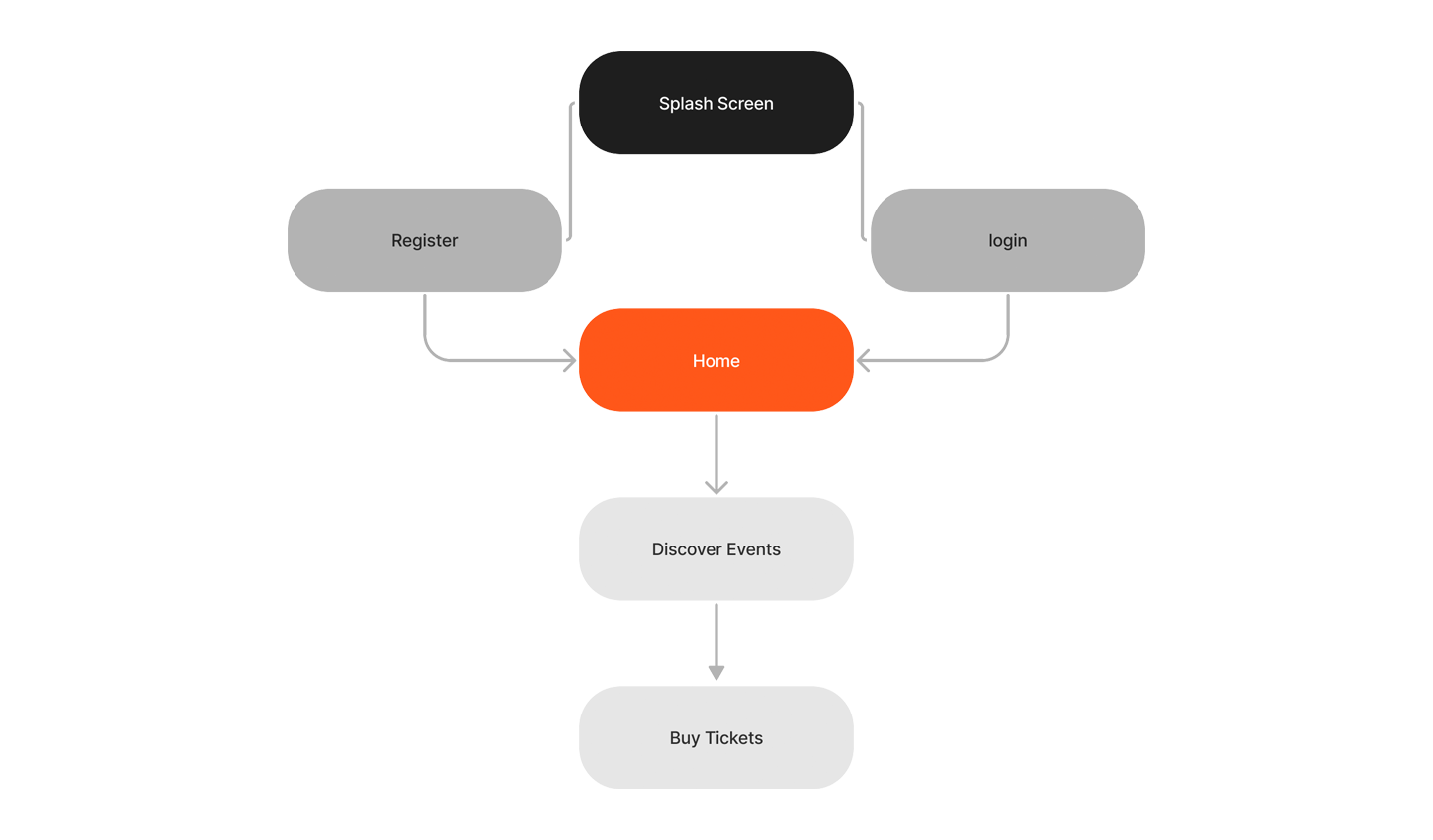 And if the user creates a guest account, they have access to more features than if you continue without signing up.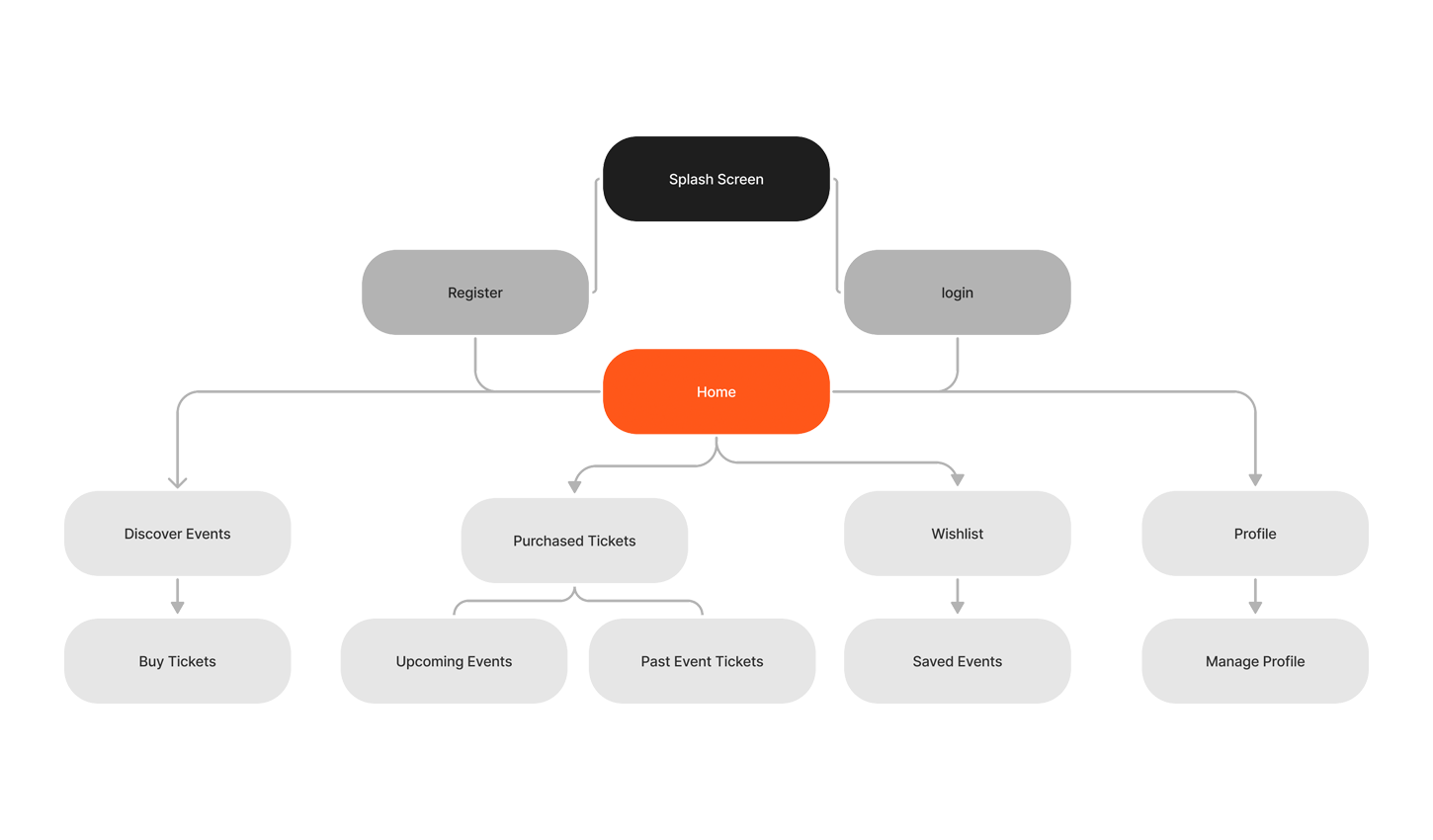 The Tix Guest App Engineering Journey
The journey of creating the new Tix App went through the typical engineering flow we have at Tix. Creating the app flow from start to finish is a collaborative process between the product and engineering teams to ensure we meet the acceptance criteria.
Once product designs are completed, we have a handoff session where engineers give feedback on issues that might be an oversight from the product team. Designs are then approved, and we break down the work into tasks.
In this specific instance, the app followed two user journeys, a signed-in guest and a non-signed-in guest. We created tickets to describe the line of work to be done and the acceptance criteria for each user journey. We did this to keep track of the work achieved during a sprint. Once engineers complete a ticket, the UX and QA team verify that the feature works as it should work without issues and the design specifications are met.
What can you do on the Tix Guest App?
For our guest users, we have exciting features that they will find very useful in discovering and attending events happening around them.
Discover events: The most crucial part of the guest app is that it allows users to discover events happening around them. Once they find the events they are looking for; they can easily purchase tickets in the app. The flow from discovering to purchasing is seamless, as we kept a similar checkout flow to what we currently have on our website. So users who've already bought tickets through Tix have a familiar flow.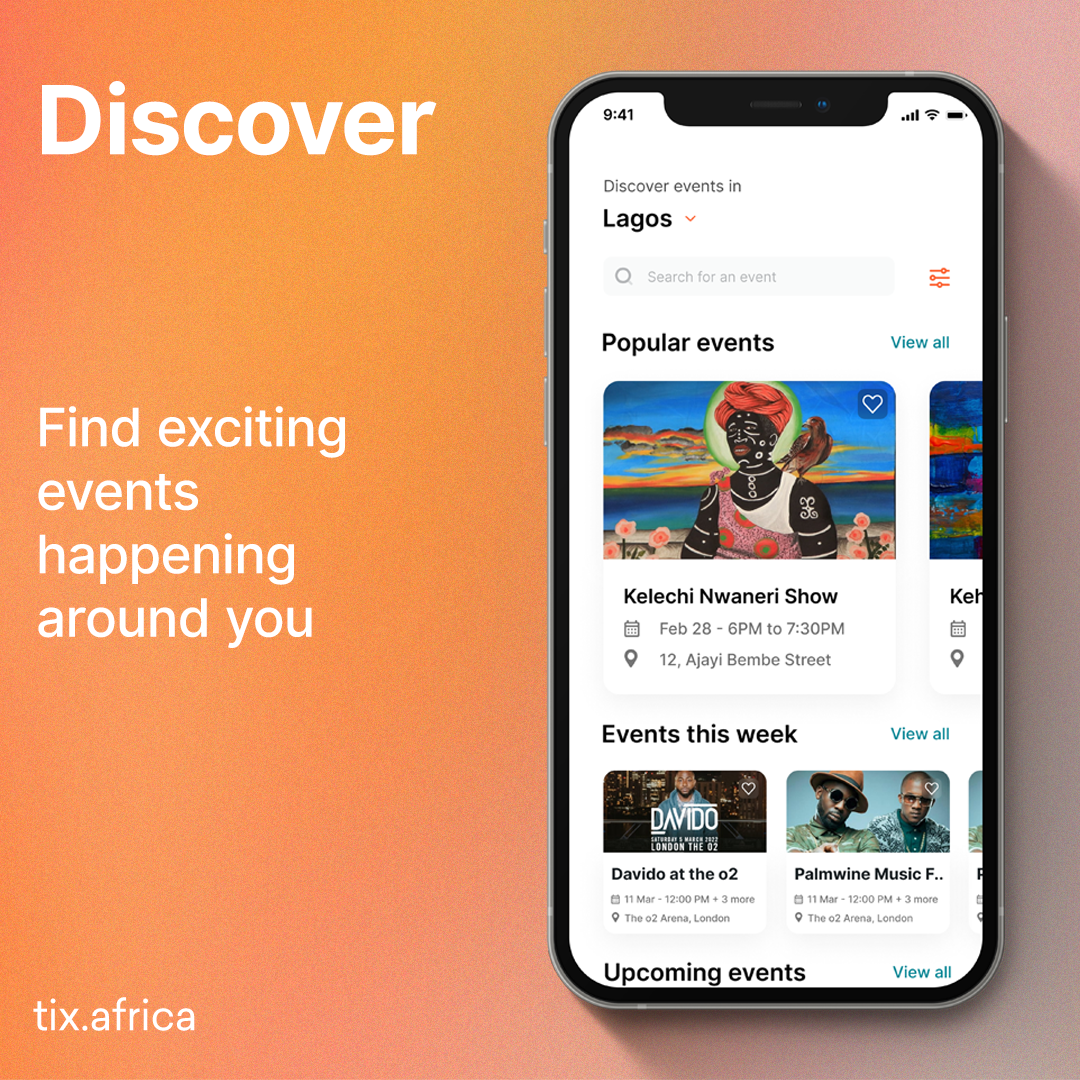 Storing Tickets: We've also made finding tickets a lot easier for our guests, all upcoming and past tickets purchased are available on the guest section of the app, making it easier for event-goers to provide this at the point of entry into their event. This eliminates the need to go through your emails searching for purchased tickets. As long as the email you used in buying the ticket is the same as your account email, you'll find your tickets on your app.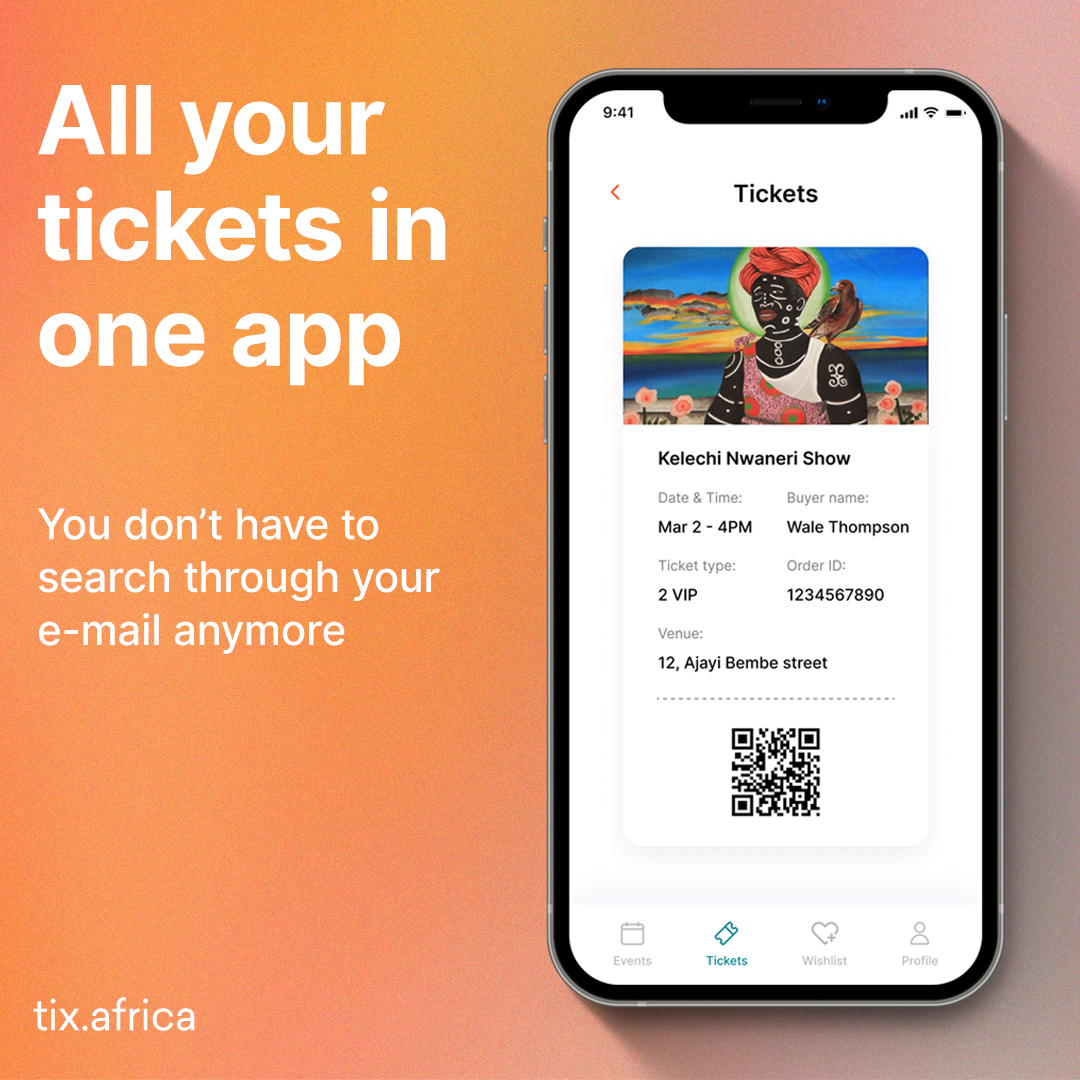 Wishlist: You know how you can have your shopping basket and items you want to save for later? We introduced a wish listing feature that allows event-goers to save their favourite events. Your favourite events are held all in one place for you to purchase your tickets later.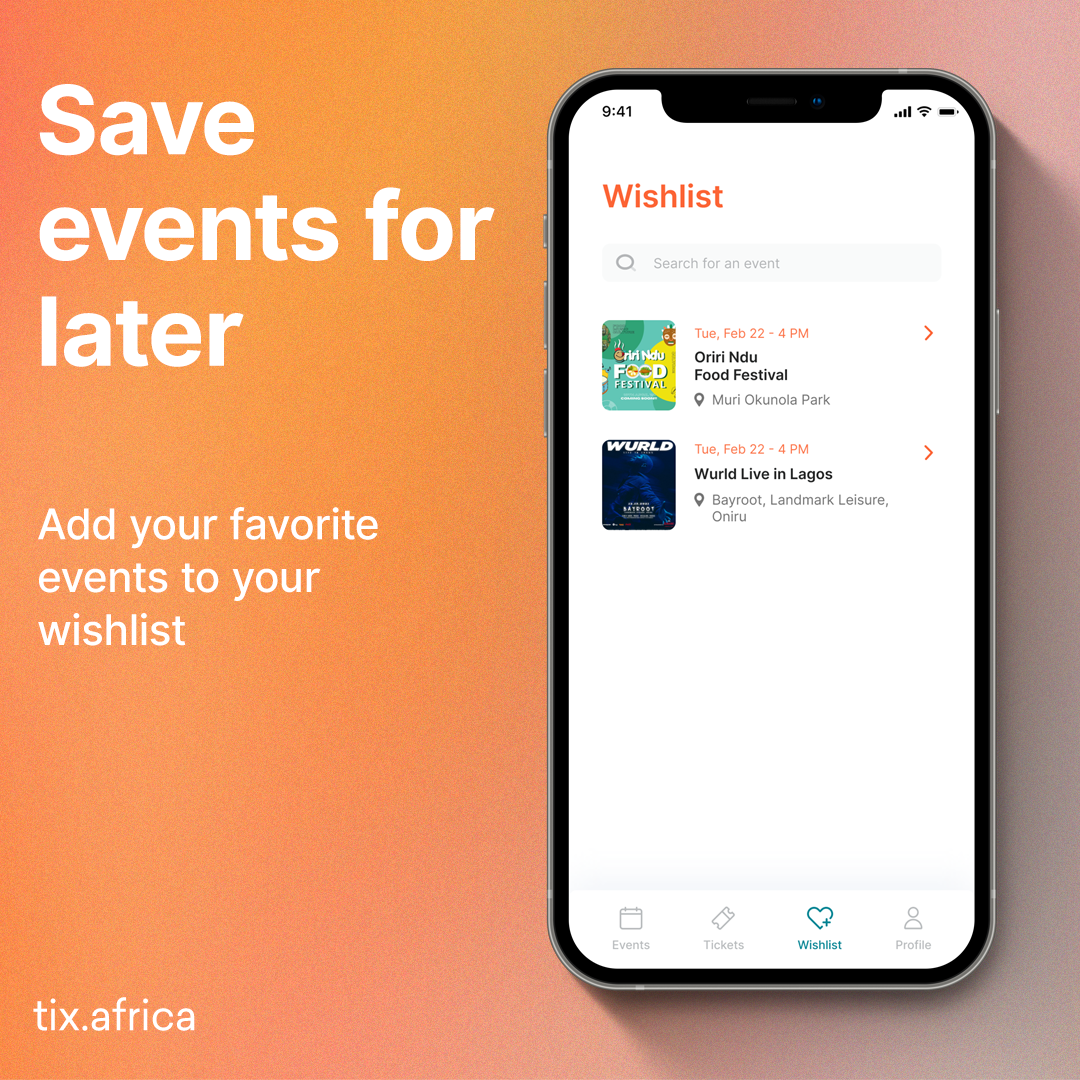 What's next for the Tix Guest App?
We have a couple more features in store for both the guest and organiser sections of the new app. Still, our primary focus would be incorporating feedback and responses we get from our users on ways we can improve our app, fixing bugs where necessary and improving the overall experience.
To keep up to date with this app, kindly install the tix.africa app on your device, leave us ratings and feedback and also make sure you share with your friends and colleagues.