The Ultimate Event Marketing Guide: How To Promote Your Event Like A Pro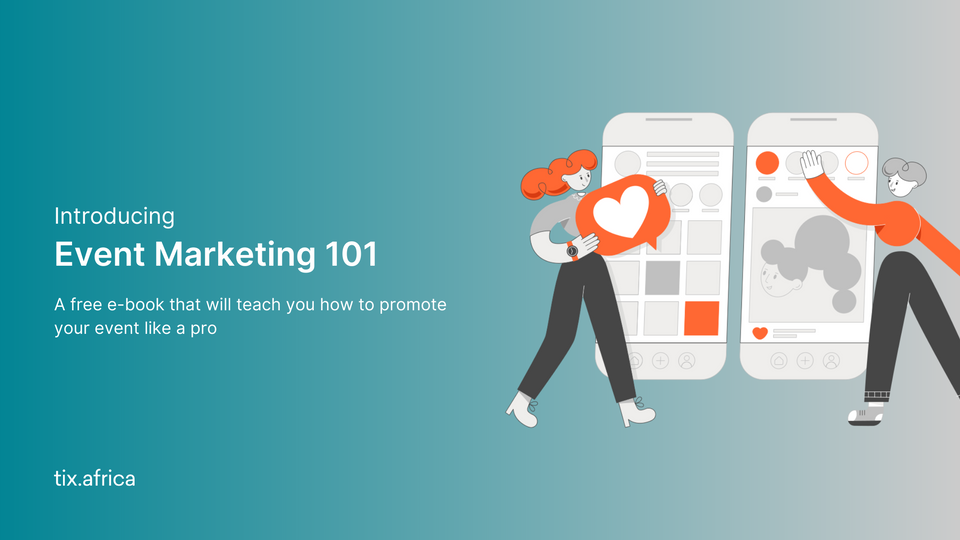 If you already have our Event Finance Playbook, then you have the tools you need to get funding and plan financially for your event. This involves selling tickets, and of course, that's a lot more than just listing your event on Tix.
If nobody buys tickets or nobody registers for your event, your event won't be successful, and that's what we're here to prevent. In this blog post, we're introducing the Event Marketing Guide, an all-in-one resource for promoting your event the right way. So let's dive into why you really need to download this guide!
Introducing the Event Marketing Guide
What platforms should I promote my event on? What kind of content should I create? Can partnerships help me get my event out there? If you need answers to these questions and more, our guide is your best bet. We've created a resource to help you on your event marketing journey, telling you everything you need to know with real-life examples and insights from experts.
Here's a sneak peek of what to expect:
Let's take a look at some things we can't wait for you to see in our guide:
Event marketing tips and hacks
We'll talk about different platforms you can promote your event on and give you some tips and hacks that will help you excel at event marketing. From social media to email marketing and even influencer marketing, we'll tell you our tried and tested strategies that will guarantee your success and make sure you sell out your tickets 😉
Real-life examples
We know it's much easier to learn when you actually see how it's done. So we included real-life examples of our event marketing tips in this ebook to help you understand our tips better and make it easier to apply this knowledge to your own events.
Insights from marketing experts
We're really good at event marketing, but we know a few people who are better. And we've gotten insights from Olabinjo Adeniran and Sunkanmi Ogunniyi for our Event Marketing Guide so they can share their valuable knowledge and experiences with you to help you succeed!
Editable templates
If you read through our guide, there are a few tasks you need to scale through to promote your event, and you might not know how to get started. That's why we've included an editable template for you to make a copy and adapt it to your event needs!
Are you ready to learn all about how to promote your event like a pro? Fill out the form below, and you'll get your guide in your email!