How To Fund Your Event: Free Event Sponsorship Deck & Budget Template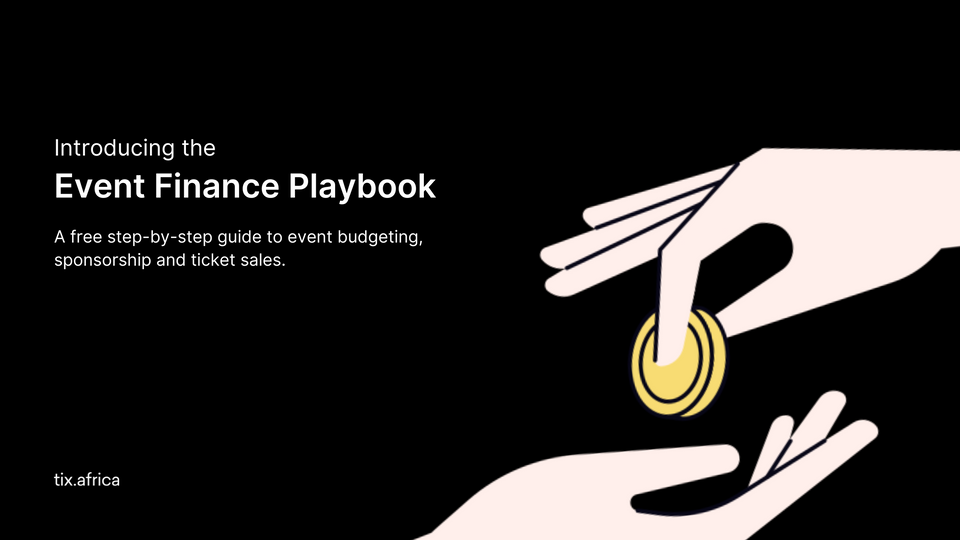 Many event organizers know how expensive it is to plan an event, and they know the most challenging part is probably finding adequate funding to bring your event goals to life. There are a number of different ways to find funding for your events. Some common sources are sponsorships and ticket sales.
In this blog post, we'll introduce our first-ever Tix resource for event organizers, the Event Finance Playbook. So, if you're ready to discover the secrets to securing the financial support you need, keep reading!
Introducing the Event Finance Playbook
How can I secure event sponsorships? How do I know how much money I need for my event? How do I create an event budget? These are common questions we get from event creators about event funding. To answer these questions and more, we've written an e-book that is witty, engaging, and packed with practical advice that will make fundraising for your event super easy.
Here's a sneak peek of what to expect:
Check out a few things in our Event Finance Playbook that you should look forward to!
Step-by-step guides
We'll guide you through the entire process of securing event sponsorships, selling tickets to your event, and managing your event funds with a realistic budget. From creating a sponsorship deck to sending out sponsorship request emails and creating a budget, we'll show you all the essential aspects you need to know in this e-book.
Realistic examples
We don't just tell you what to do; we show you how it's done too. With situational examples of realistic events, you can get some perspective on the step-by-step guides and tips we've provided in this e-book. This will make it a lot easier to apply these hacks to your own events.
Insights from an event sponsor
There's no better way to learn how to secure sponsorships than from an event sponsor. The Event Finance Playbook contains valuable insights from our friends at Jameson Nigeria. In this e-book, you'll learn what brands look for in event sponsorship proposals and what you need to do to attract more sponsors to your event!
Customizable templates
You'll also get access to a collection of editable templates to save time and effort and stay organised and on top of your tasks. These templates cover tasks like budgeting and sponsorship requests. They're easy to use and can be customised to fit your event.
We're sure you can't wait to get our Event Finance Playbook so you can learn all about how to fund your event. All you have to do is fill out this form below, and you'll get our guide in your email right away!