5 Black Friday Promo Ideas for your Event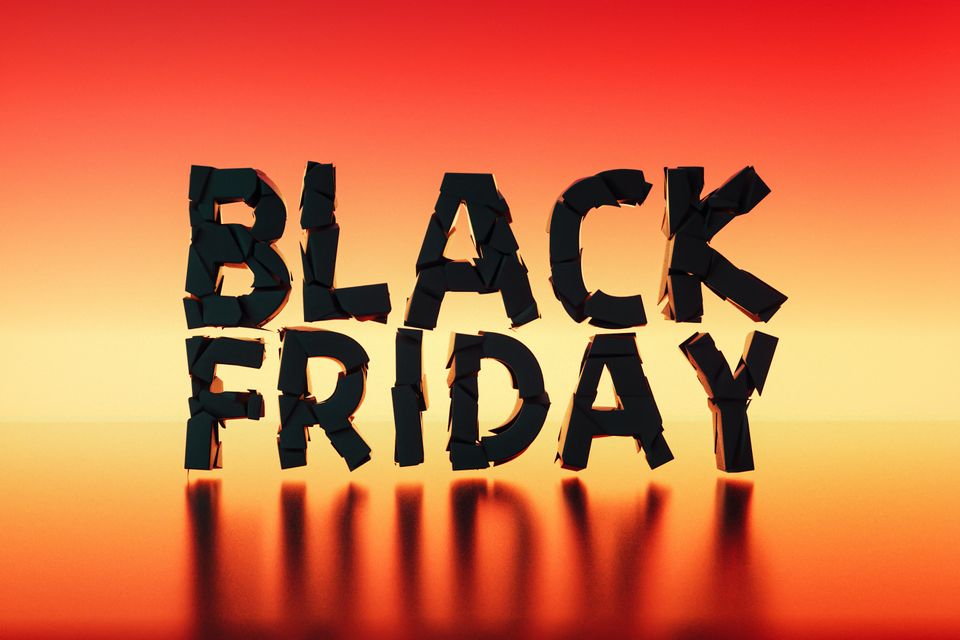 Black Friday is one day that both consumers and businesses look forward to! As an event organiser, you might think you're left out of giving your audience some great Black Friday deals, so we're here to tell you you aren't 😁
Everyone loves a good deal, so giving your audience some Black Friday promotions will get you lots of ticket sales and keep your audience engaged. Studies show that about 86% of shoppers in the retail industry wait for Black Friday before deciding to buy an item or a service. We believe it isn't much different in the events industry 😉
However, event marketing is quite different from retail marketing. So we're guessing you might be confused about how to go about Black Friday or Cyber Monday deals for your event ticket. That's why we're here, so keep reading to check out five great ideas for your Black Friday event deals!
Partner with an influencer: Influencers bring a lot of publicity for your event, so some event creators usually take advantage of this strategy at other times of the year too. Creating a personalised discount code for each influencer to work with is a great way to properly do influencer marketing for your event and still give your audience an excellent Black Friday deal. Personalised discount codes for each influencer will help you promote your event and give you a chance to track which influencer is bringing you the most ticket sales! So you get event promotion, tracking your ROI and lots of attendee engagement too! We did this for Tixieland, so we've tried and tested this strategy.
2.   Organise a flash sale: Creating a sense of urgency when it comes to sales and deals is a brilliant way to get your audience to take that last step to buy a ticket to your event. Flash sales could be for a few minutes, hours, or even a whole day. If your event is listed on Tix, you can create a discount code and set how long you want the code to be valid or even how many uses you want the code to have.
3.   Offer group deals: You know what's better than a good deal on one event ticket? An even better deal on multiple event tickets! Something we've noticed our event creators do when they list their events on Tix is to list a single ticket that admits one person at their usual ticket price and list a 'squad' or 'gang' ticket that gives admission for multiple people at a discounted rate! Or if it's a multiple-day event, list tickets that offer admission for more than one day at a discounted rate 😉 Our faves at K fest took advantage of this strategy for their event this December, and they're selling discounted tickets for people who would like to attend on both the 3rd and 4th of December. They also planned this with another discount for people who want to attend for just one day. Sounds great, right?
4.   Host a giveaway: The only thing we know your audience likes more than 'awoof' is a good giveaway 😂 Hosting a Black Friday giveaway can draw attention to your page and even get you some ticket sales from people who couldn't win the giveaway! This can also create more leads for you for your next event. Like we always say, everyone loves free stuff! Here's an example of an excellent giveaway Jameson Nigeria hosted for their Jameson Connects Lagos event in October.
5.  Give a free gift with every purchase: Piling add-on perks and benefits to an event ticket is a fantastic way to drive ticket sales this Black Friday! You can give your attendees a free drink and free snacks or even curate a goody bag for them to get at your event. Announce any of these perks and watch your ticket sales go up! For Tixieland, we gave everyone with a ticket, access to one complimentary Jameson cocktail, one free candy floss, and a goody bag! Again, everyone loves free stuff, so this was definitely what attracted some of our attendees that day.
Now we're pretty sure you've learned a thing (or five) after reading this post, and now you know what to do to promote your event with Black Friday coming up! We'll let you get ready to wow your attendees with great deals now, but before we go, another great tip is to extend your Black Friday deals to Cyber Monday! Take advantage of the whole Black Friday to Cyber Monday weekend to promote your event and give your audience some spicy deals they've never seen before.
If you would love to learn how about using discount codes on Tix, check out this blog post we wrote earlier this year.