How to Find Your Favourite Events on the Tix App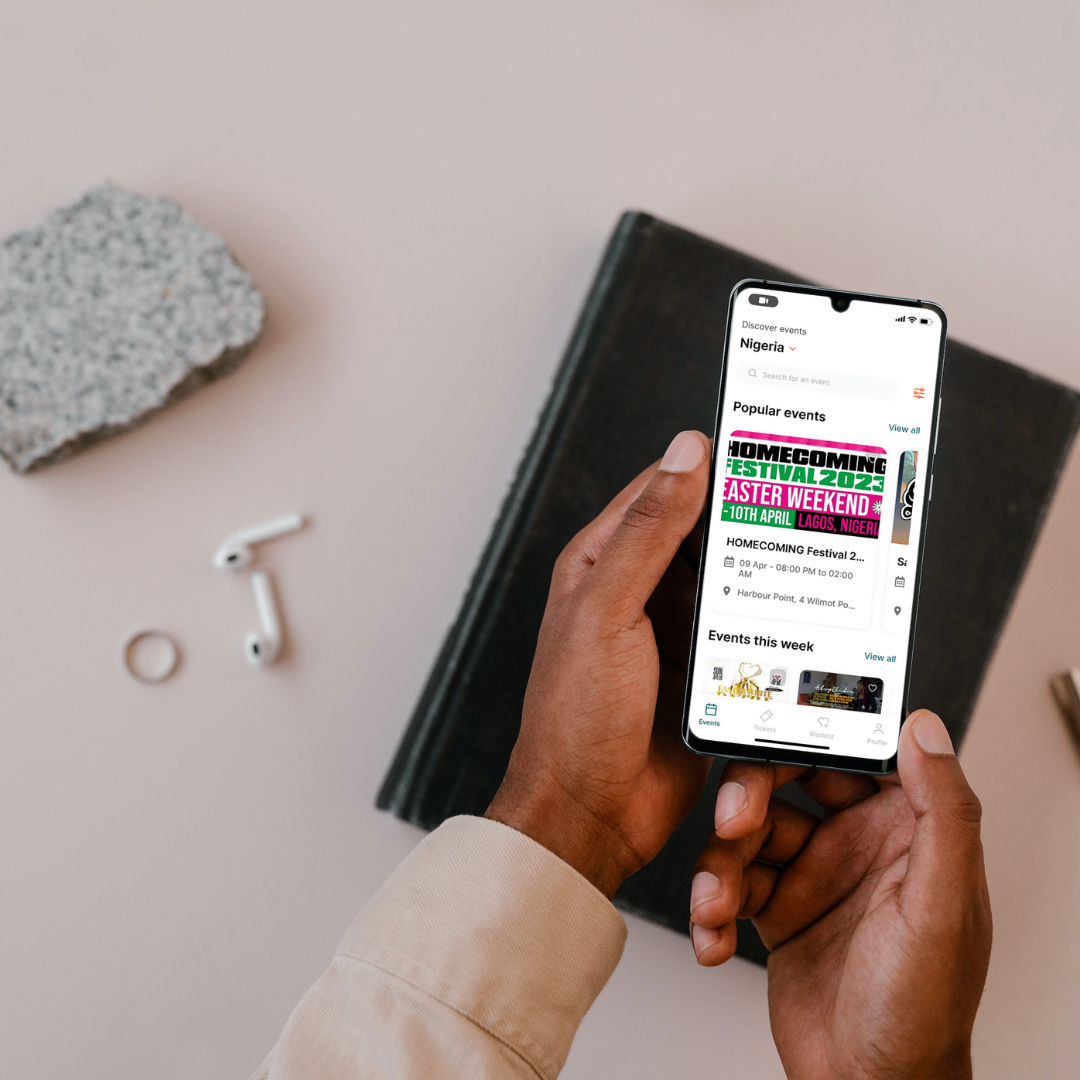 It's the perfect time to make your weekend plans if you haven't already 👀
Firstly, if you don't have the Tix app, wyd? You should probably click here to download it before you keep reading. Trust us, you definitely need it, and we're sure you'll love using it. The Tix App is the perfect way to find exciting events happening around you, and we've built it with several filters that can help you narrow down your search to get events that you actually want to attend.
Whether it's by location, interest, ticket price range, or even more categories, we've got you covered. Check out the different ways you can filter events on the Tix app:
Country
This filter allows you to select events based on the country they are taking place in. We're fully operational in Nigeria and Ghana, so on the Tix app, you can switch between Nigeria and Ghana to view the events happening in either country. Here's what the app looks like now when you filter events in Ghana.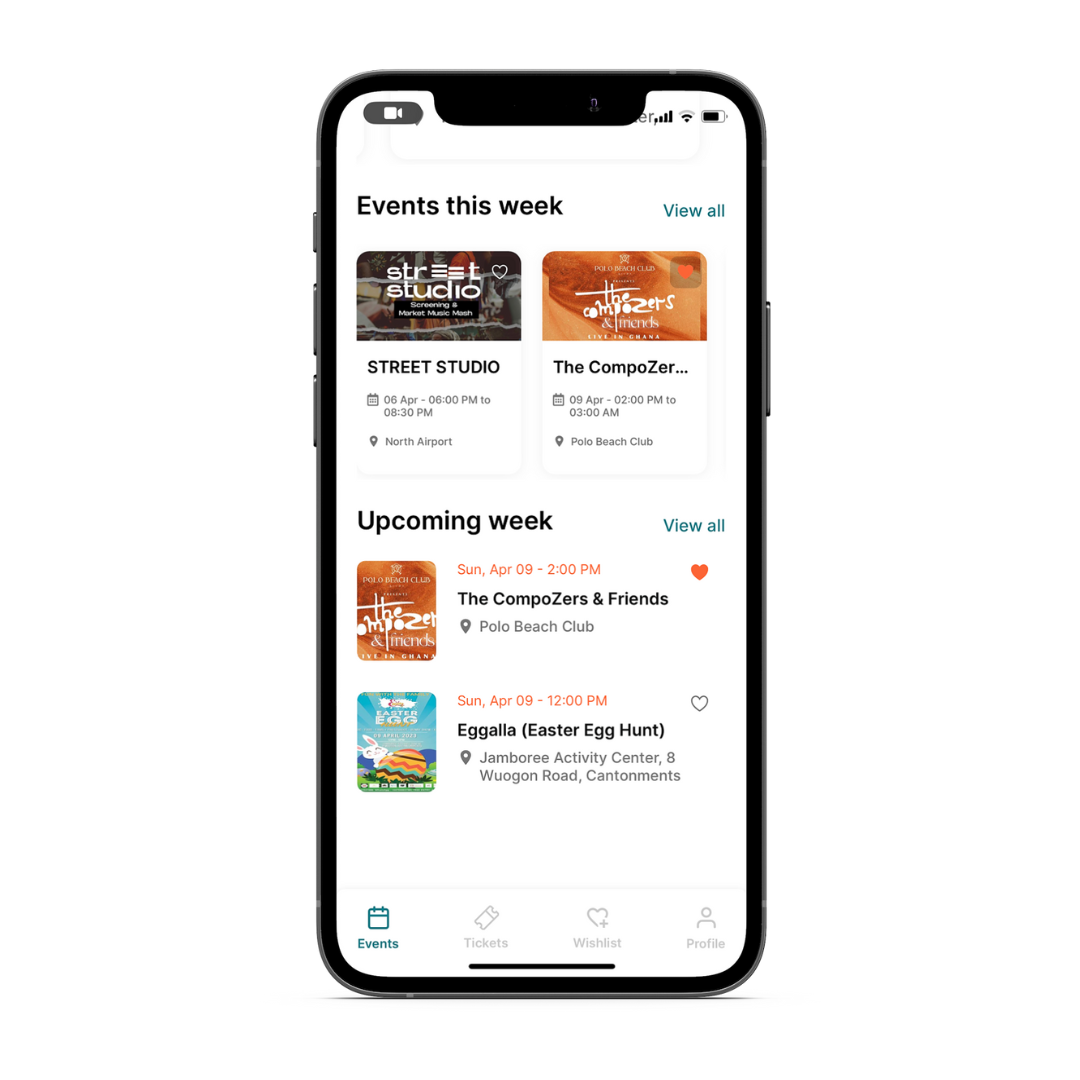 Interests
Events on Tix are categorised into different segments based on our attendees' interests. These categories include music & performances, art & culture, business, fashion, etc. The Tix app allows you to search and check out events based on your interests. We think this filter is really helpful if you're looking for events that match your hobbies or passions. Here's what the app looks like when you filter events this week in Ghana in the music category.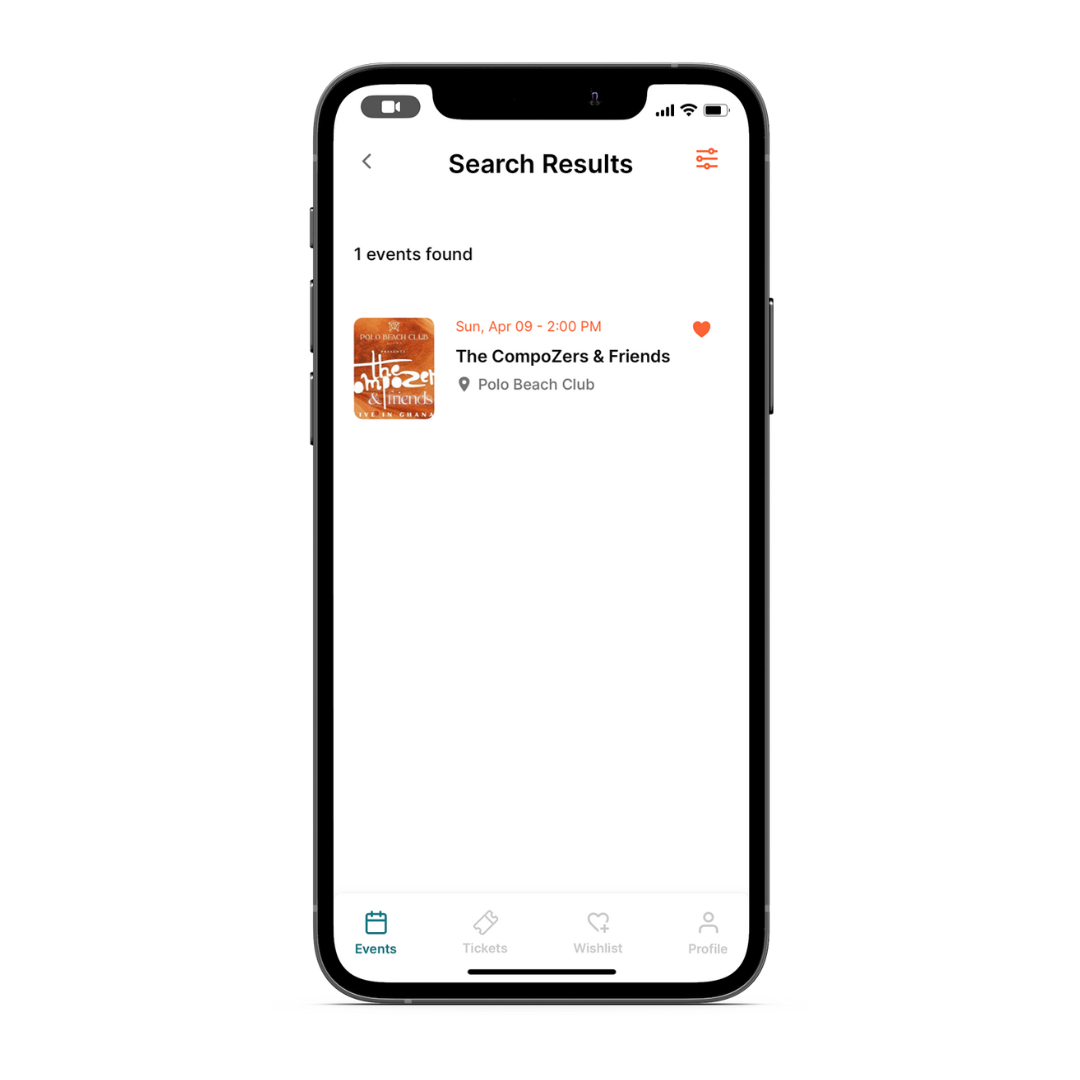 Time & Date
Let's assume you live in another country but will be in Ghana for Easter. The perfect way to have a fun Easter filled with events is to search the Tix app for events in Ghana happening on Easter weekend. Here's what the app looks like before and after you search for this.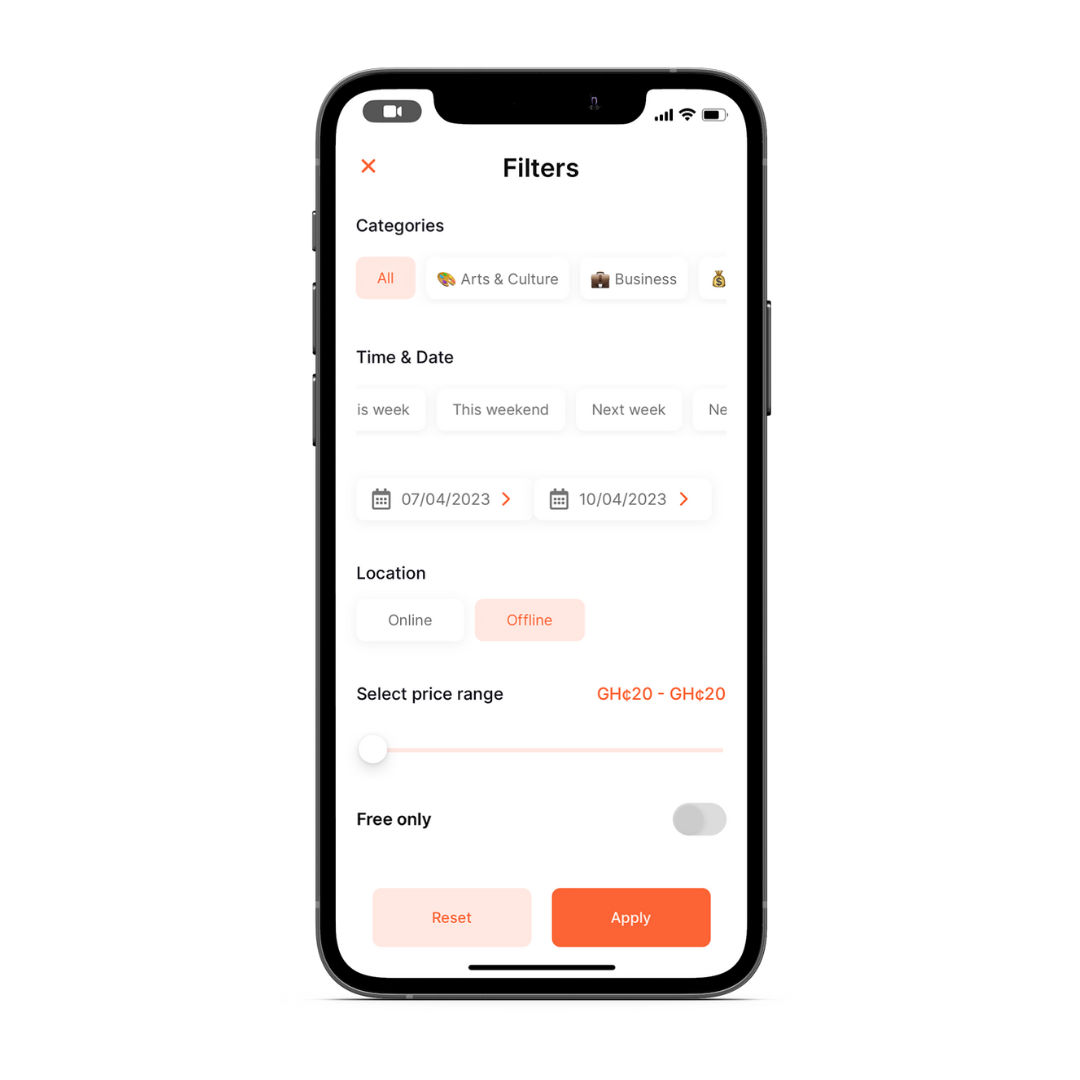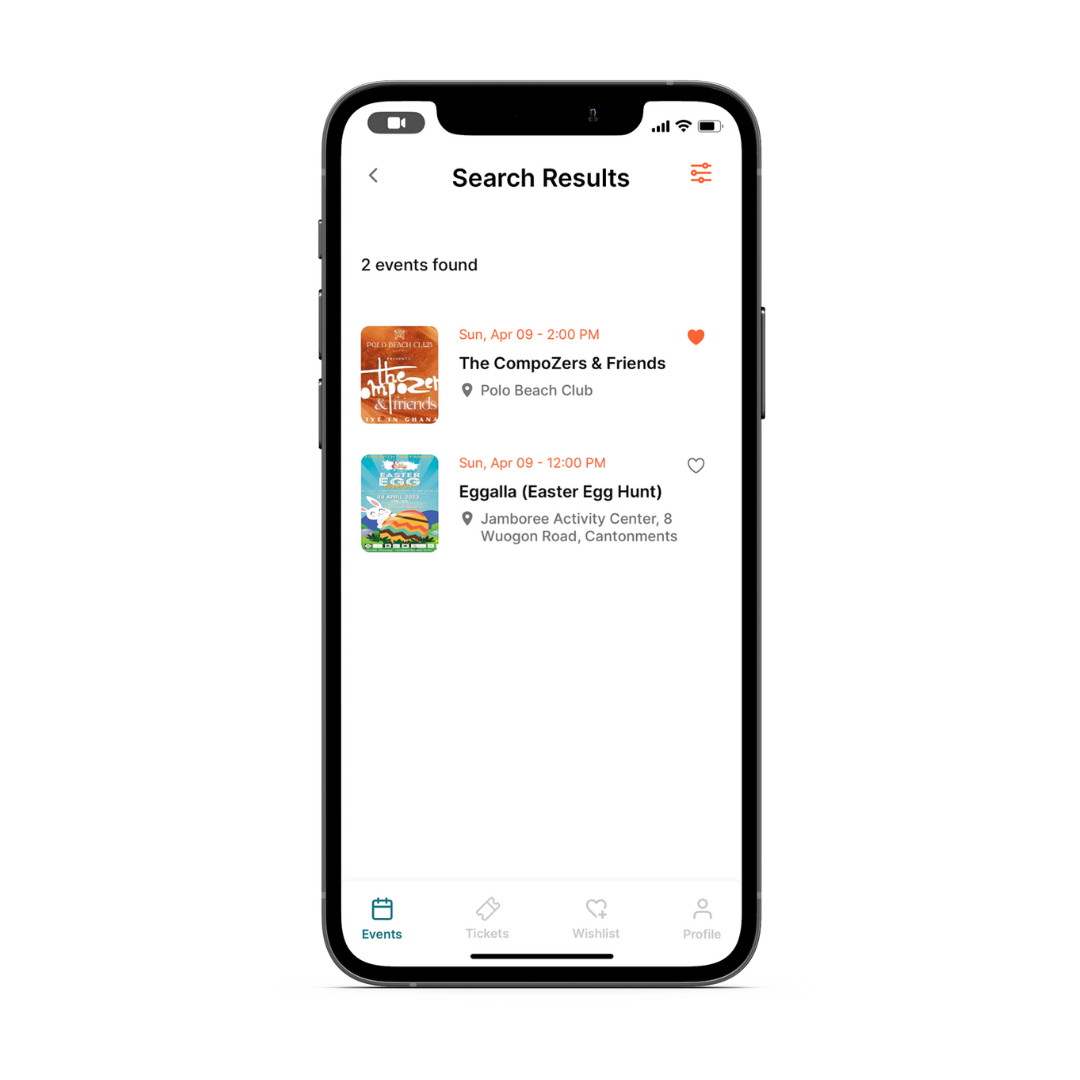 Location
Earlier, we spoke about how to filter events based on what country you're in. But with the rise of virtual events, we thought it was important for the Tix app to allow you to filter events based on whether they are offline or online. This filter is useful if you prefer to attend events from the comfort of your own home. To filter events that are strictly offline or online, click on either the offline or online button in the location section.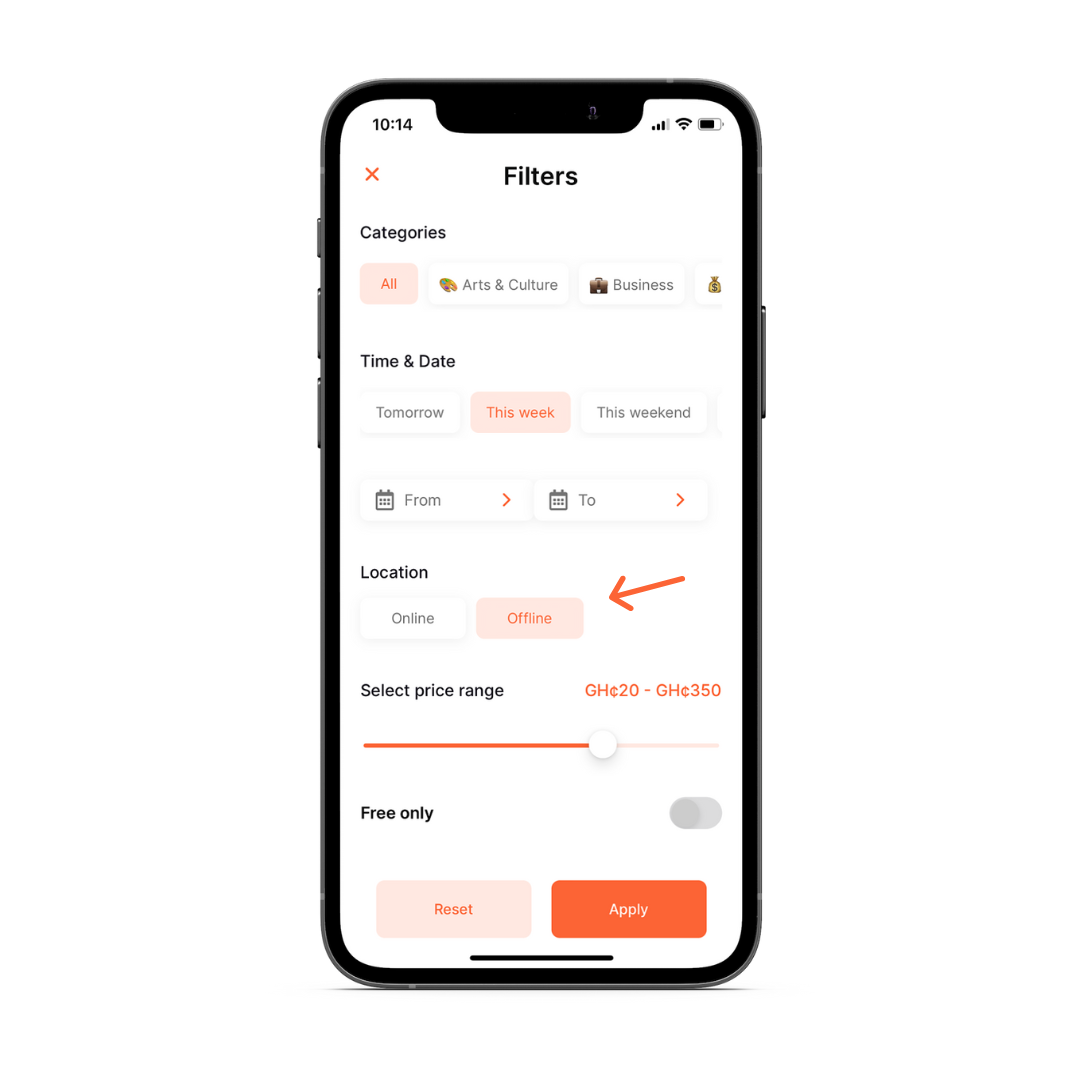 Ticket Price Range
Are you on a ticket budget? If your answer is yes, then this is a great filter for you to use to make sure the Tix app doesn't show you events that go above your budget. You can set the ticket price range you'd like to see events for and watch the Tix app show you events within your budget! Here's what the Tix app looks like before and after you try to search for events this week within the ticket price range of 20-350 Ghana cedis.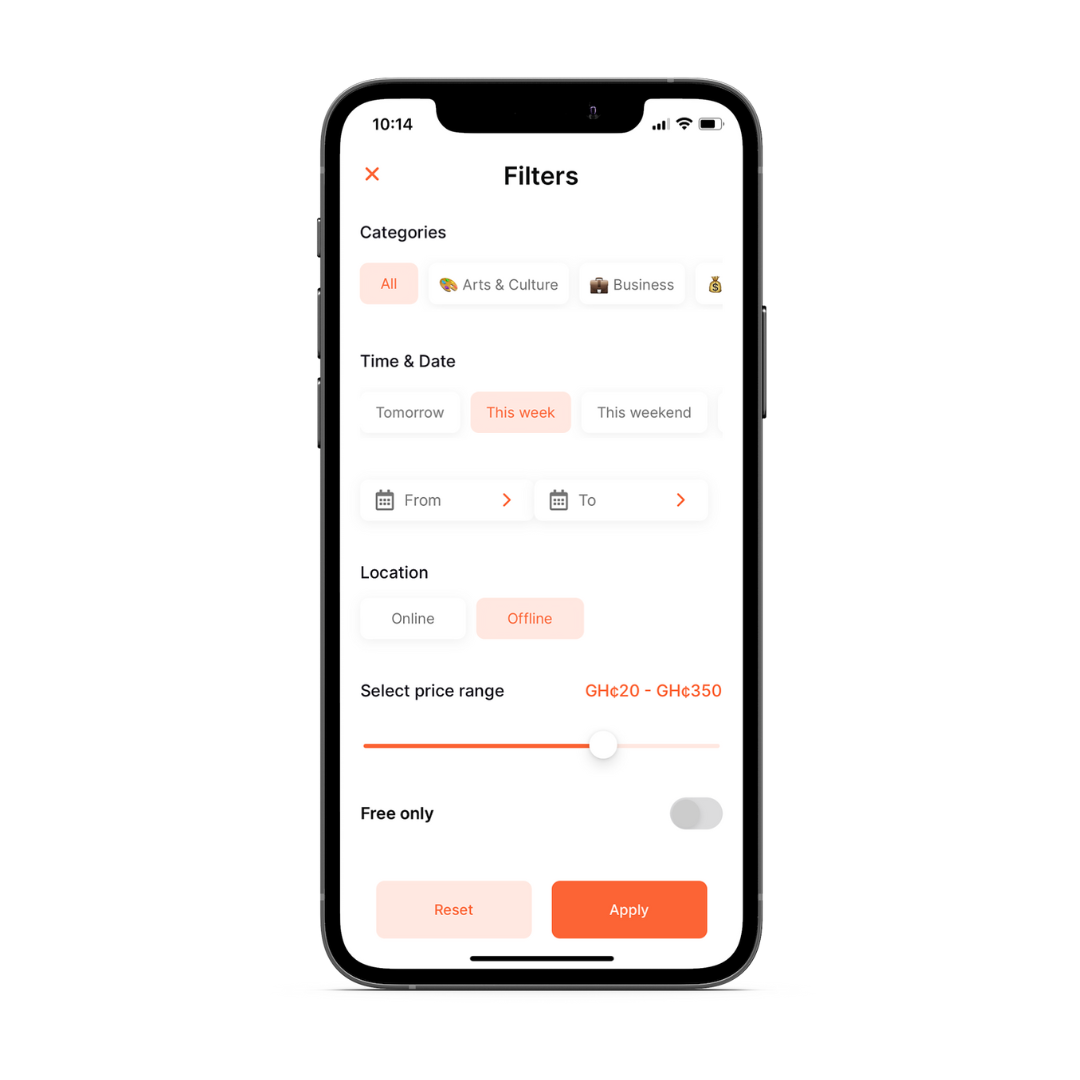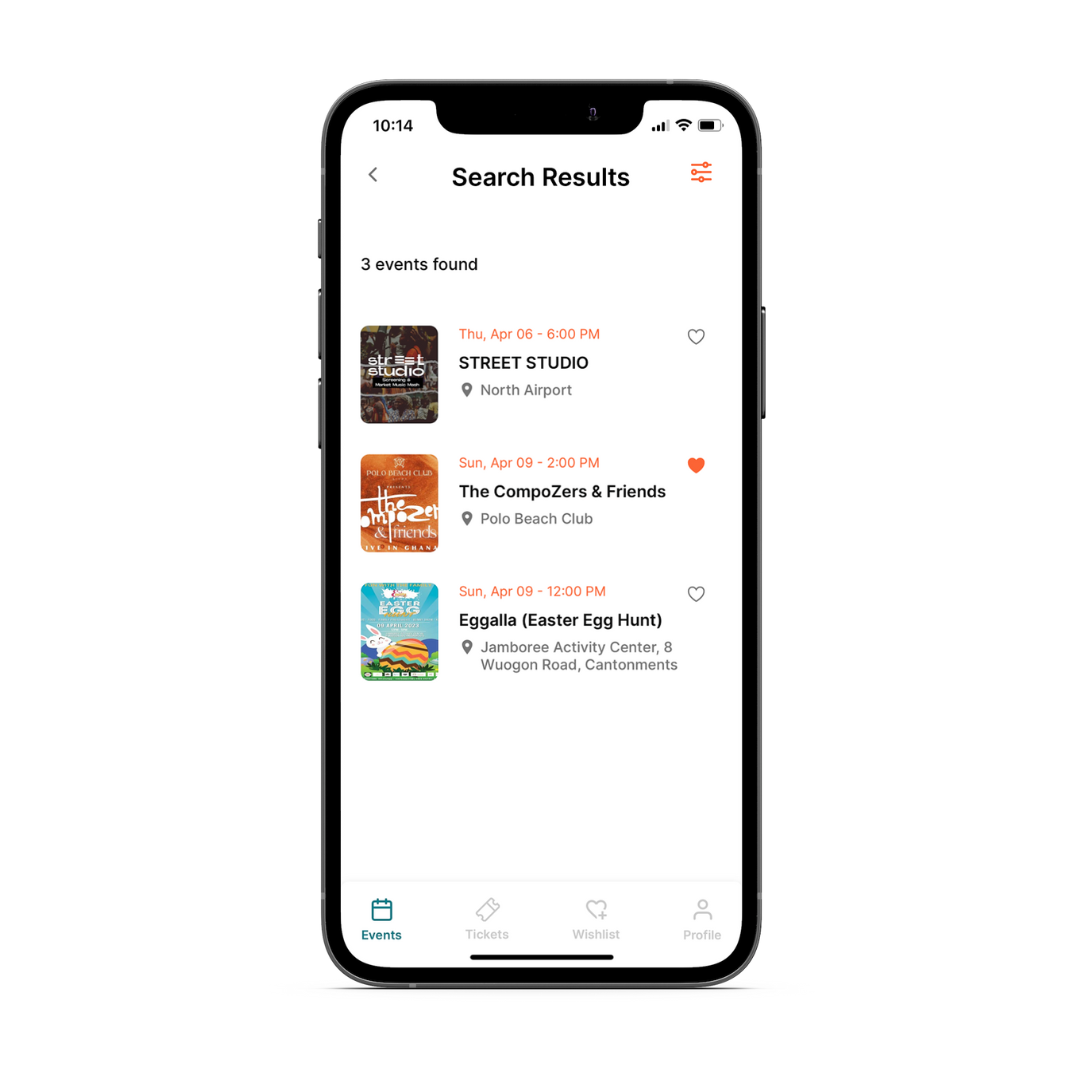 The Tix app was built for you to discover the best event experiences and make your experience searching and buying tickets to events much smoother. To use these filters, sign in to your Tix app and click the filter icon beside the search bar.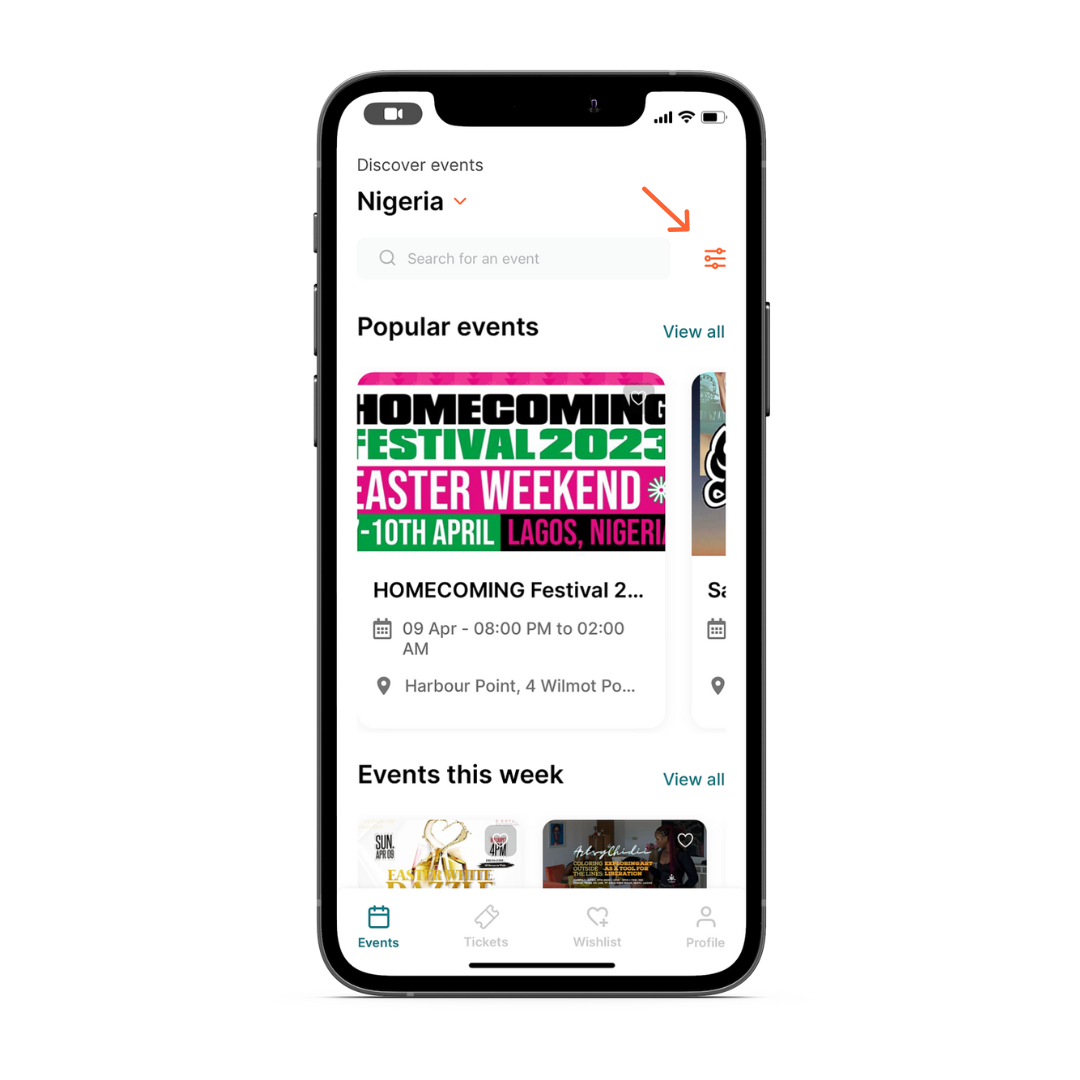 From there, you can select the filter you want to apply and choose the criteria that match your preferences. The app will then display a list of events that meet whatever criteria you've selected!
If you don't have the Tix app yet, not to worry. You can download it here now!