How We Did It: The Afrofuture 2023 Event Website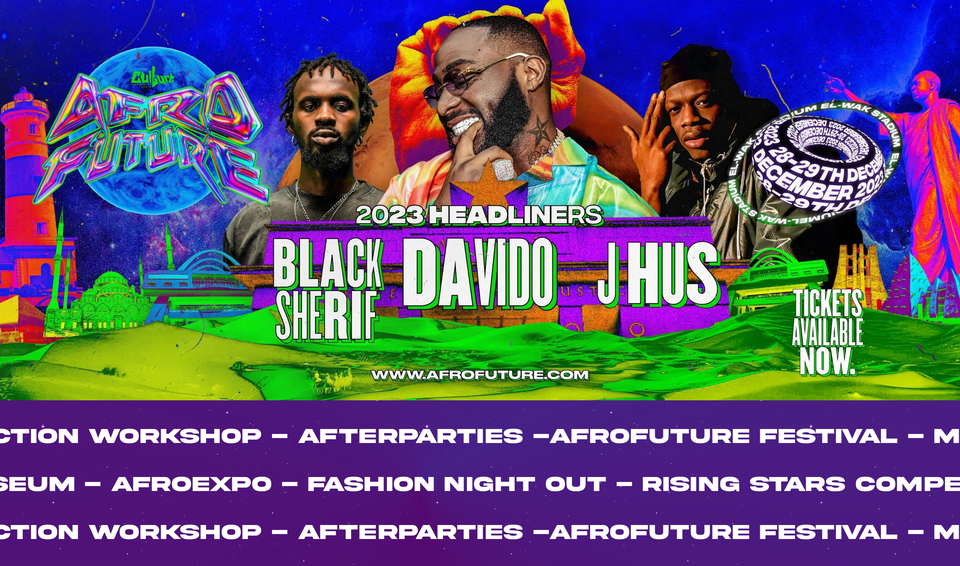 Detty December in Accra has made it's mark, and been on the lips of many residents and tourists for years now. Afrofuture has been at the centre of this, and being with them every step of the way has been an amazing experience.
Creating a multi-day festival with multiple events for thousands of people is far from easy. And it takes a certain 'je ne sais quoi' to pull it off successfully. Afrofuture has done this a number of times, and one of the things that has contributed to a great experience for their attendees is a seamless ticket buying process. Buying a ticket to Afrofuture also isn't just quick and reliable, it looks great too! In this blog post, we'll tell you all about why we built a custom event website for Afrofuture, and a little about how we did it.
Our Goals
To showcase all Afrofuture events and activities.
To give potential attendees a look at all available events, tickets and perks in one glance.
To increase ticket sales
To showcase the Afrofuture brand to all potential attendees.
How We Achieved This
First things first, design. The Afrofuture event home page gives you a sneak peek into this year's festival lineup and some of the exciting activities in store for you, all in Afrofuture's vibrant brand colours.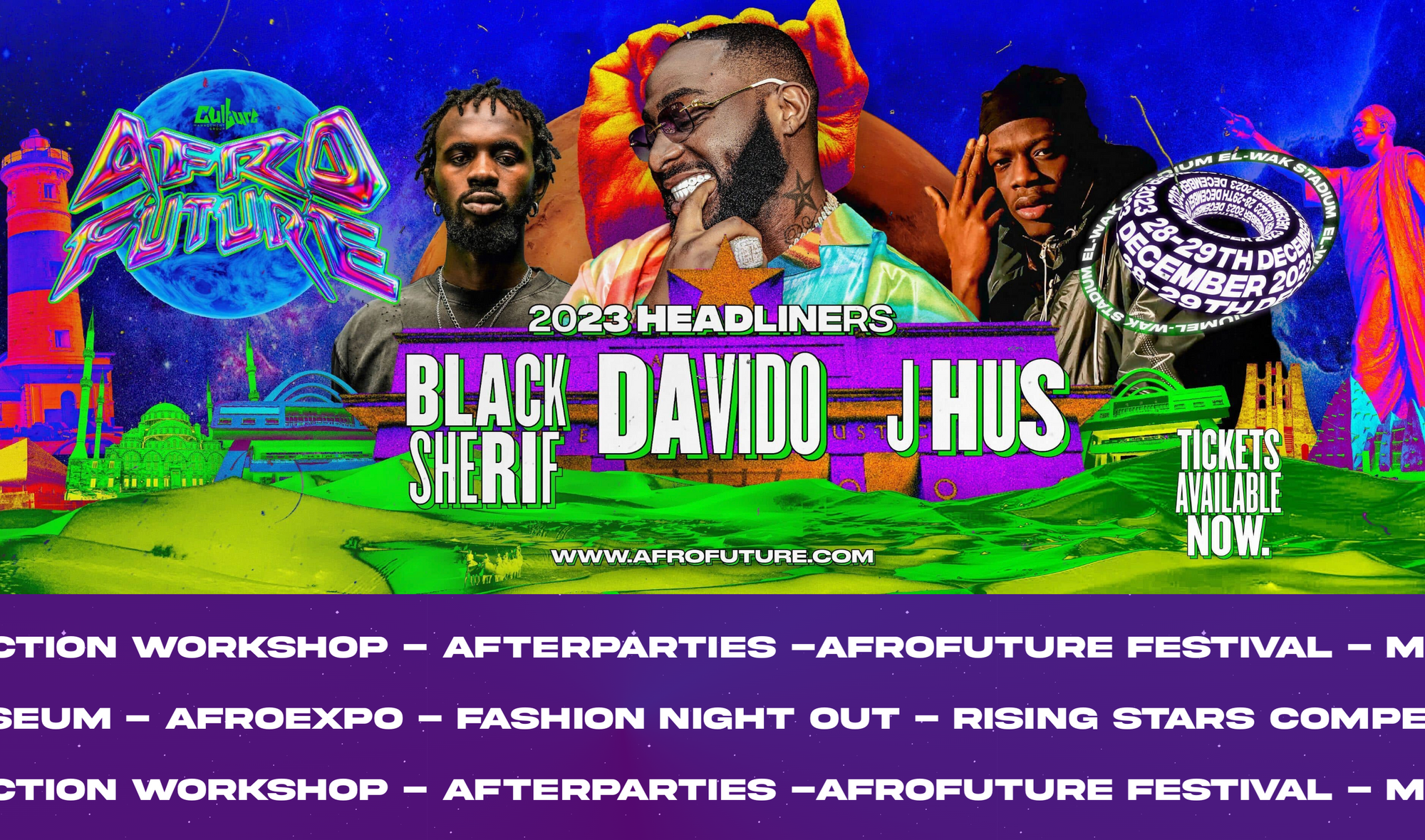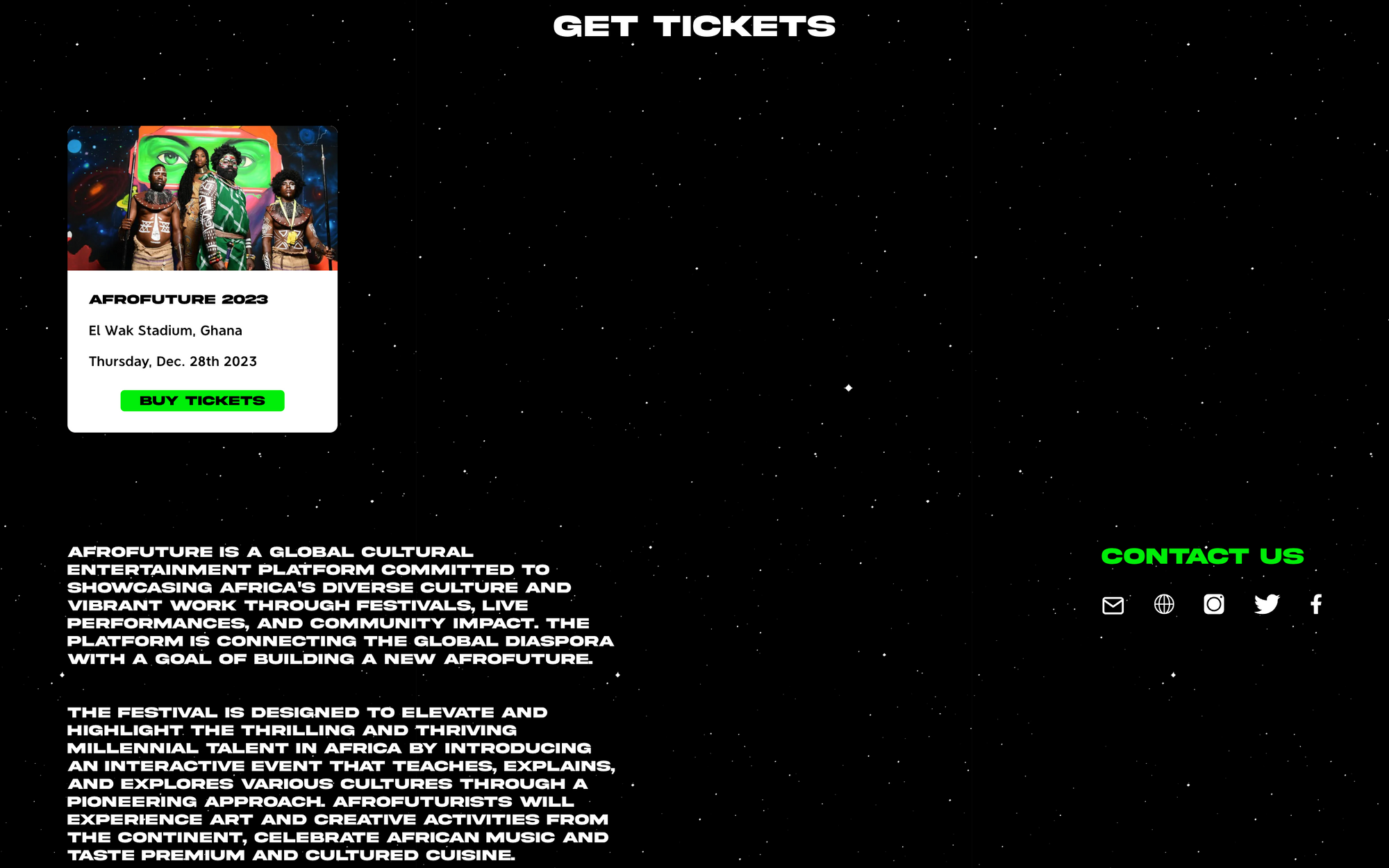 Clicking on this year's festival takes you to the star of the show, the ticket page. The goal of this page was to make it super easy for potential attendees to see all the available tickets for multiple events and learn about the perks for each ticket.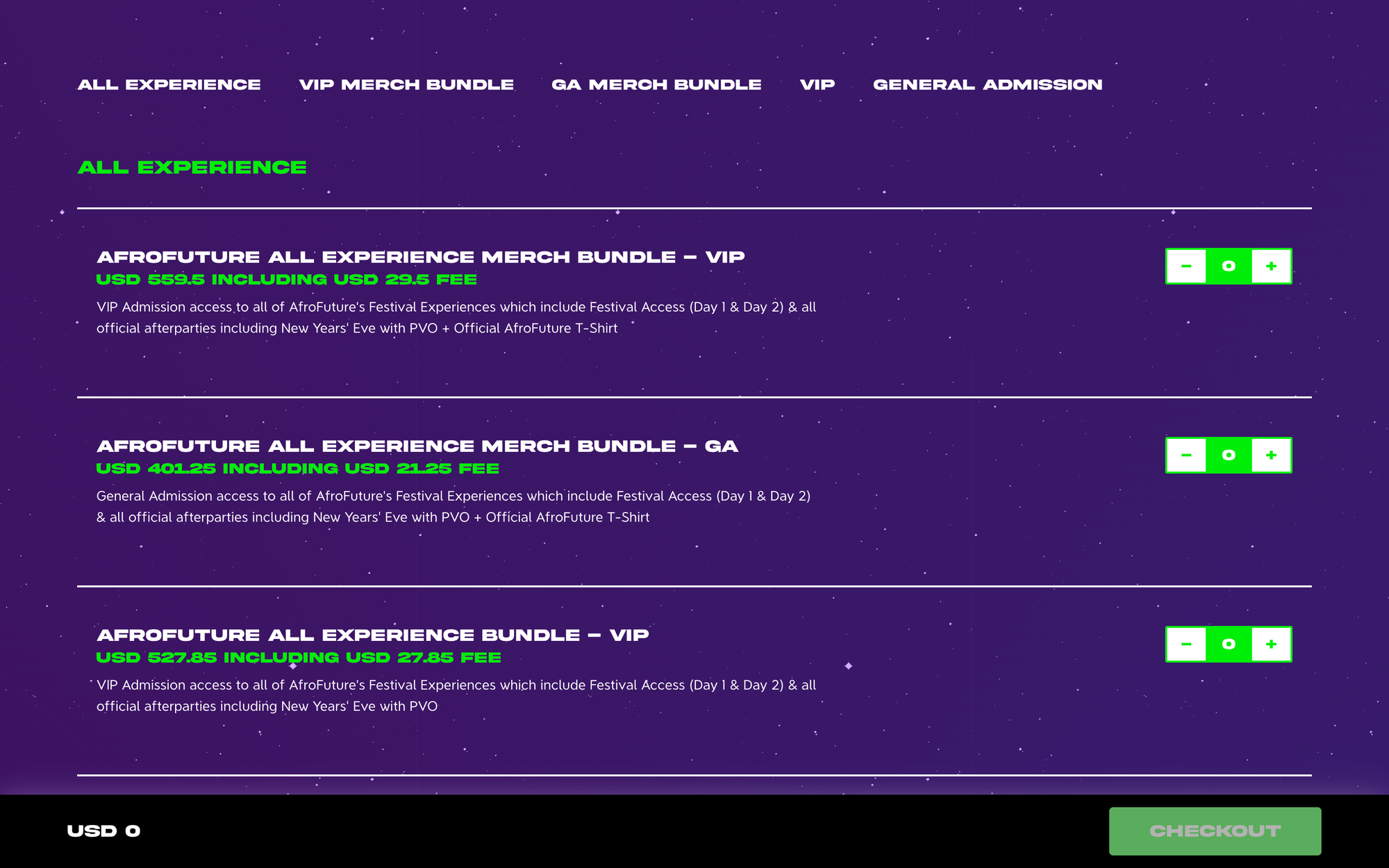 This is a bit different from the regular Tix event page. Apart from the Afrofuture brand colours, some other minor differences are the ticket grouping and the ability to filter tickets. The ticket call-to-action controls are also a little different from what we have on the regular Tix event page, which is the quantity dropdown selector. We went with all this because it made it extremely easy for potential attendees to add tickets to their cart and see the total amount of the tickets they want to buy at a glance.
The Afrofuture event website was built using Nuxt 3. This is the latest version of Nuxt, a framework of Vue, and our in-house frontend tool for all our web platforms. We also hosted the website as a subdomain on our tix.africa domain, so typing afrofuture.tix.africa in your browser takes you this custom experience 🚀 Staying true to the Afrofuture brand, the one thing nobody wanted was a static event website. We also didn't want to overdo it with the interactions, so we just included a few to the home page. Check them out here.
Now let's talk about testing. Of course, the website was thoroughly tested on all major browsers on both desktop & mobile devices. From Safari, to Chrome to Mozilla Firefox, and others, we tested everything, just to make the experience is the same across board for all users, whether it's happening on Android, iPhone, Mac or Windows.
The Results
The Afrofuture 2023 festival hasn't happened yet, but word on the street is that everyone is loving the website! We've gotten spectacular feedback about how it looks, and more importantly, how easy it was to buy tickets.
The Afrofuture website also has thousands of website views since it's been released and lots of conversions. Stay tuned on the Tix blog for more updates on Afrofuture 2023!