Tix vs Google Forms: Collecting Registrations for Free Events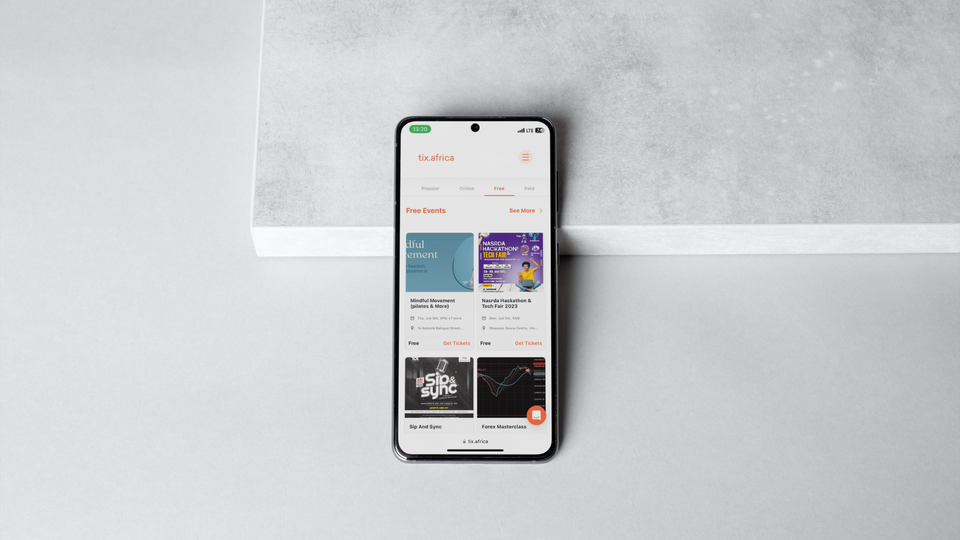 Not all event organisers sell tickets to their events. In fact, about 28% of all events listed on Tix in 2022 were free events. You could be hosting a free event for many reasons, but one thing you shouldn't do when hosting a free event is neglect to collect valuable data about your attendees. This can be done manually, but it's much easier to use a dedicated event registration platform.
There are a number of benefits to using an event registration platform. The number one benefit is it makes it easy to collect attendee information, such as names, email addresses, and any other information you need. This information can be used to send out important event updates.
A popular option we noticed some event organisers use is Google Forms. So it was a no-brainer for us to compare Tix with Google Forms and let you know why we're the better choice. In this blog post, we'll talk about the features of Tix and Google Forms and why we're the better solution to collect registrations for free events.
How are Tix and Google Forms similar?
Tix Africa and Google Forms are both web-based tools that can be used to create and collect registrations for free events. They both have a number of similarities, including:
Ease of use: They are both easy to use, even for users with no prior experience with events or creating forms.
Customization: They both allow you to customize the appearance of your event page or form.
Export data: Both Tix and Google Forms allow you to export the data collected from your forms for further analysis.
How are Tix and Google Forms different?
Tix Africa is an event ticketing platform designed for event management. We offer a range of products and features like ticketing, virtual events, box office, 1:1 events, on-site event support and so on. Tix caters to organizations and individuals who need a dedicated event management solution to handle all aspects of their event ticketing and registrations efficiently.
On the other hand, Google Forms is a versatile online form builder that allows users to create and customize forms for various purposes, including event registrations, surveys, feedback collection, and more. It is part of the Google Workspace suite and is widely used for its simplicity and integration with other Google services.
This is just an overview of some of their differences, so let's discuss how Tix is a better choice for collecting registrations for free events more in-depth.
With Tix, you can list both free and paid tickets for one event
Not every event is completely free or completely paid. In fact, having both ticket types as a form of tiered ticketing is a great way to increase attendance and still generate enough revenue from those who are willing to pay to provide a great experience for your attendees. If you'd like to do this for your event, you can use Tix to collect registrations and sell tickets for an event that has both free and paid tickets.
However, you can't collect payments with Google Forms, so you're limited to using it to collect registrations for events that are completely free.
With Tix, you can track attendance rates on the Tix app
This study says that attendance-to-registration rates typically hover at 65%. Not everyone who registers for your event is going to attend, so it's important to track attendance rates for all your events so you can figure out how to improve them.
Tracking attendance rates allows organizers to assess the success of their events, analyze attendee engagement, and make informed decisions for future events. With Tix, this process is seamless. Your attendees receive a QR code when they register for your event, which can then be scanned with the Tix app to check them in at your event. As attendees check-in at the event, it automatically updates the check-in rate on the app.
This Tix feature eliminates the need for manual headcounts or guesswork to determine how many people are at your event!
With Tix, your attendees will get reminders about your event
When it comes to organizing events, one of the biggest challenges is ensuring that registered attendees actually show up. With busy schedules and other commitments, it's easy for people to forget about an event they signed up for, especially if they registered for free. That's where Tix comes in. With Tix, you can rest assured that your attendees will receive timely reminders, increasing the chances of their attendance and ultimately enhancing the success of your event.
Unlike Google Forms, which primarily focuses on collecting registrations, Tix takes event management a step further by offering some very useful features, including automatic event reminders.
With Tix, you have access to other Tix tools to manage your event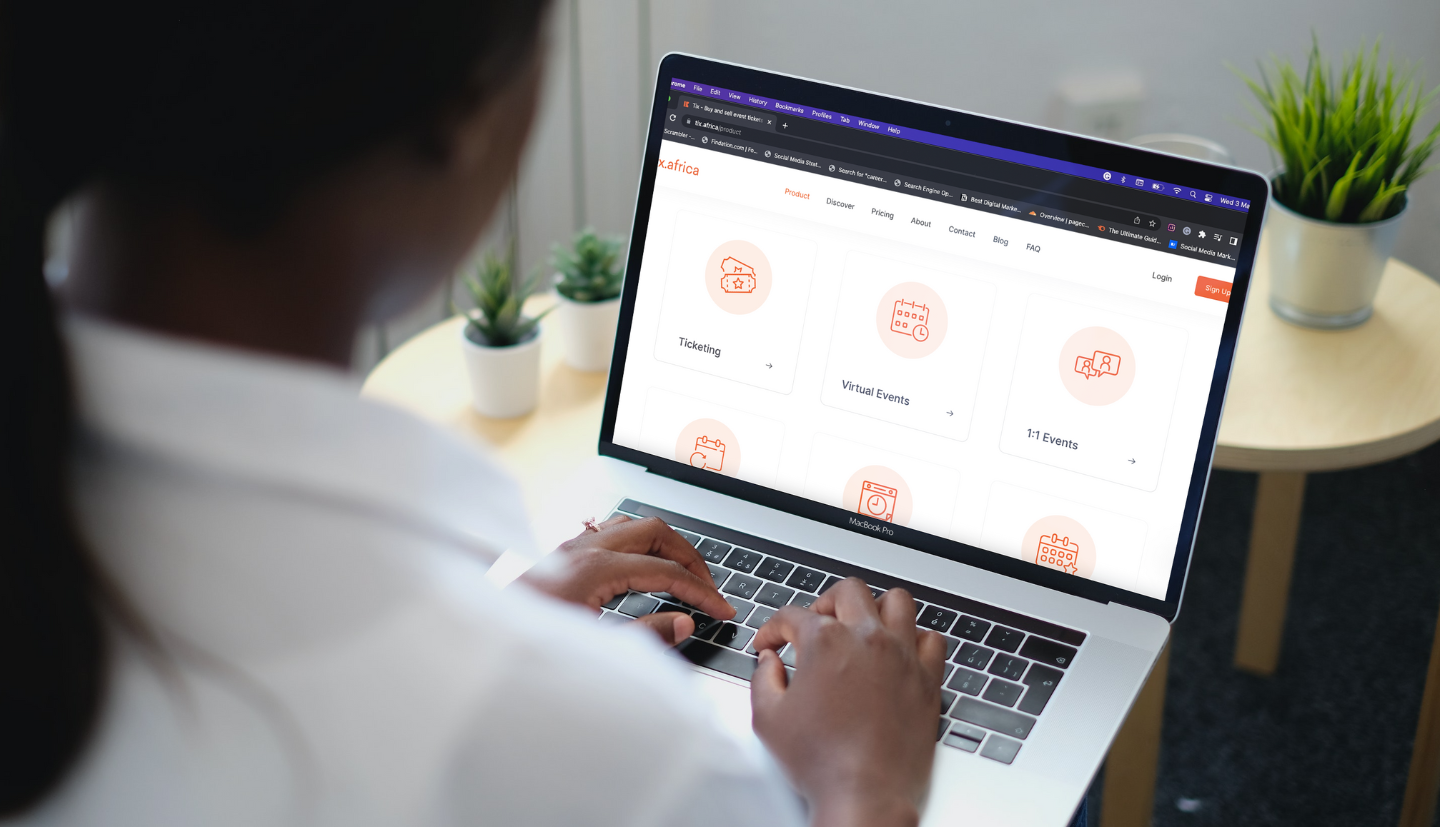 Collecting registrations is just one aspect of event management, and when it comes to organizing a successful event, you need more than just a registration form. That's why you really need Tix.
In addition to it's registration and ticketing features, Tix offers a range of other powerful tools to help you manage every aspect of your event efficiently. Some of these tools are box office, discovery, sales dashboard, discount codes, and check-in!
With Tix, you can send emails to attendees in-app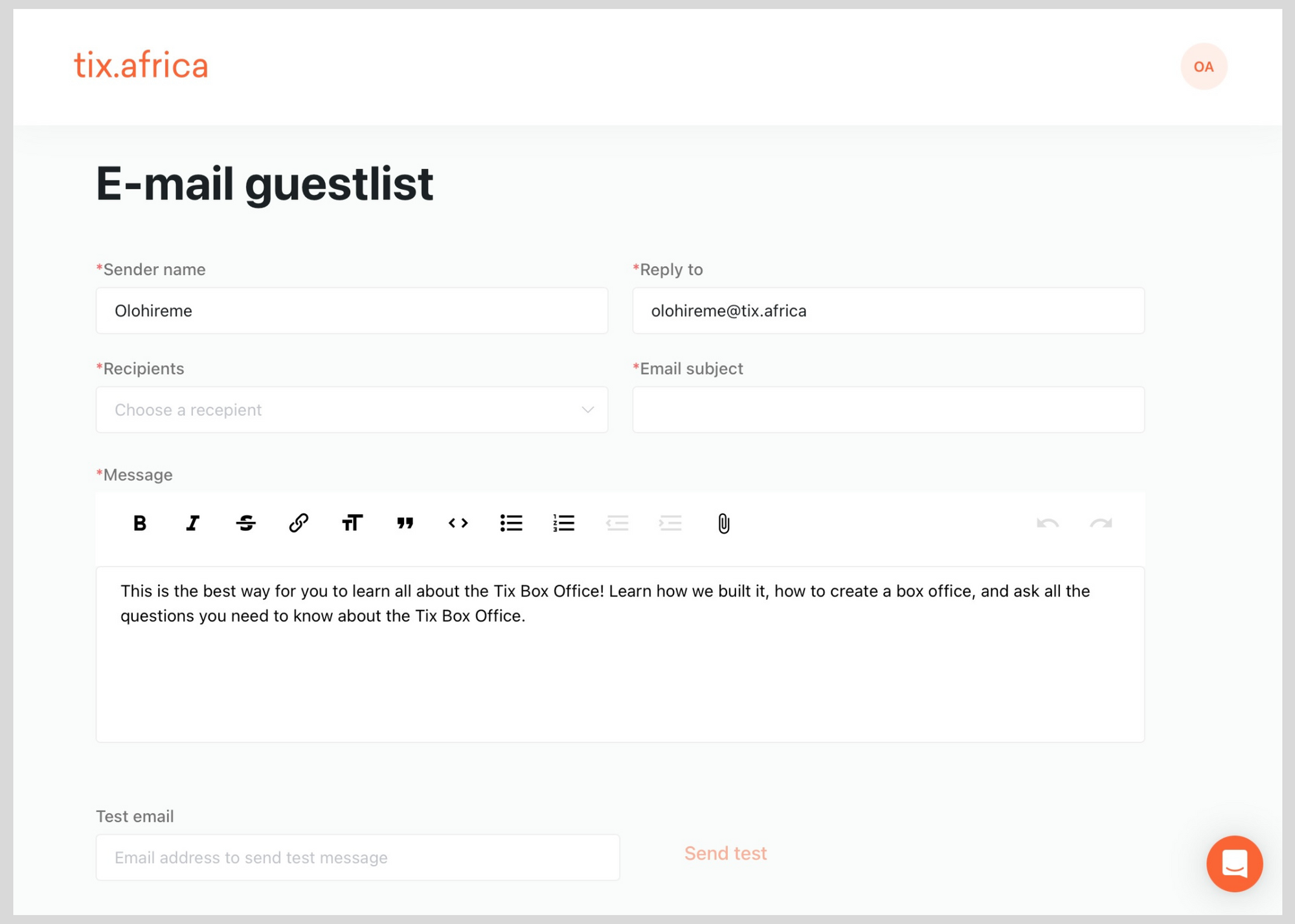 Email is still a reliable and effective channel for communicating with your attendees. If you use Tix to collect registrations for your event, you have the added convenience of being able to send emails directly within the app. This feature sets Tix apart from Google Forms, which requires you to export your attendee's emails and use an external email platform to communicate with them.
At Tix, we understand the importance of clear and consistent communication with your attendees. So, instead of making you rely on separate email platforms or manually exporting your attendee lists, Tix streamlines the communication process, saving you time and effort. You can use this feature to send event updates, reminders, or important announcements to your attendees without the need for external tools or unnecessary steps.
Tix can provide you with on-site support at your event
Your event day is when the show really starts. On this day, you need to ensure a smooth and seamless experience for both your event organizing team and attendees. That's why we go above and beyond by offering on-site support to help you manage your event effectively.
Google Forms may help you collect registrations for your event but Tix goes all the way with you. With our trained event staff, we'll ensure your attendees are checked in seamlessly and your event entrance is managed perfectly.
In the battle of Tix vs Google Forms, Tix stands out as a comprehensive event management solution. While Google Forms focuses solely on registration, Tix goes above and beyond by offering a suite of tools to handle ticketing, event promotion, event reminders, attendee engagement via email, and on-site event support.
So, if you're organizing a free event and want a platform that covers all your event management needs, Tix is the ideal choice. Tix empowers you to create and manage successful events from start to finish, leaving you free to focus on delivering an outstanding experience for your attendees! Learn more about Tix by visiting our website.