5 Event Brand Activation Ideas to Connect With Your Target Audience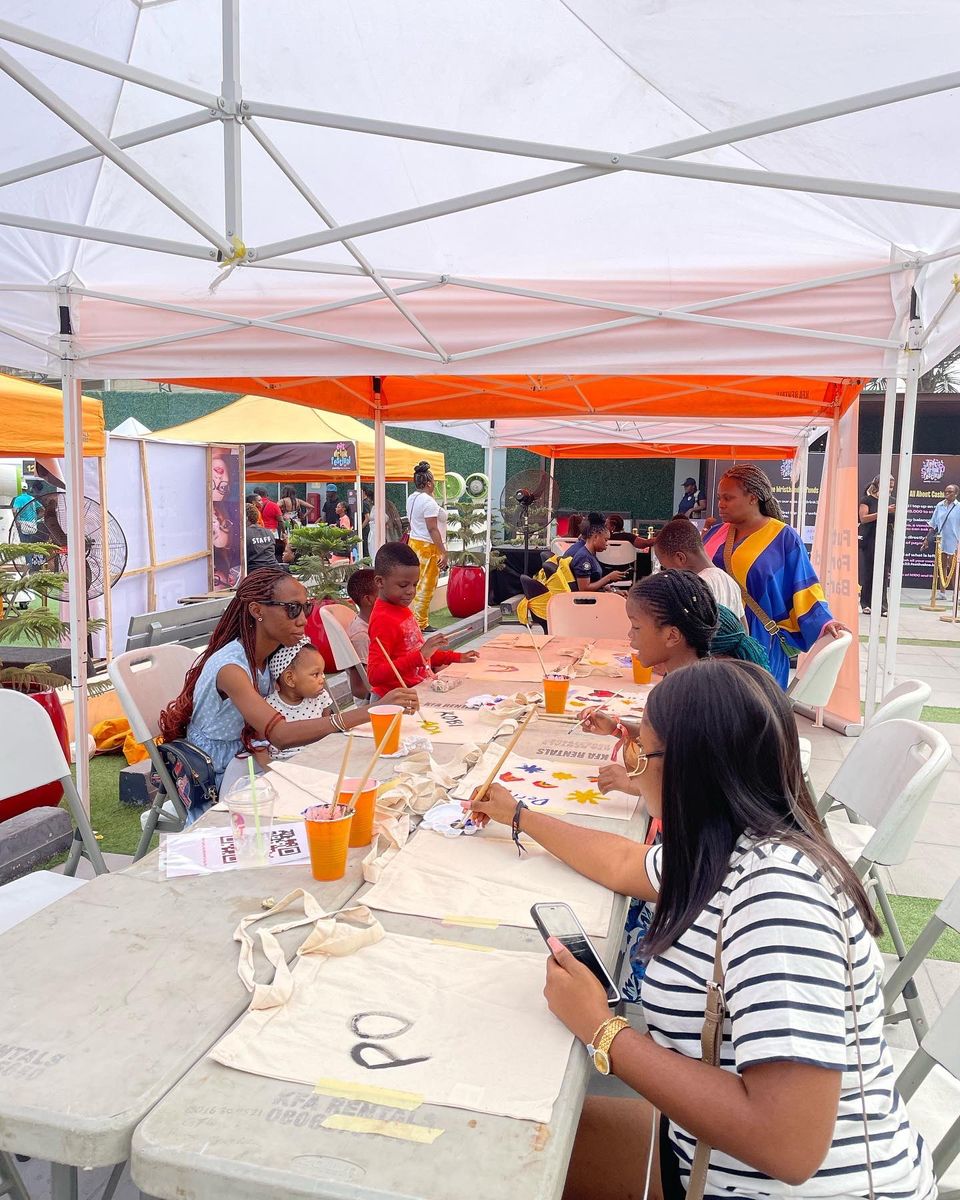 In the dynamic world of events, something we see over and over again at Tix are some of the most unique activation stands from creative brands that sponsor events. At first thought, how brands use their activation stands may not seem like something that concerns event organizers.  But if there's one thing that Tixieland taught us, it's that sometimes your sponsors need a little help from you to see what value they can get from sponsoring your event. If any of your sponsorship packages include activation stands, then it's a great idea to have some ideas on hand for how your potential sponsors can utilize this opportunity.
What is brand activation?
One way to describe brand activation is bringing a brand to life through experiences and interactions that create emotional connections with the target audience. It's about more than just promoting a product or service — it's about fostering a relationship between the brand and its target audience.
Every company that sponsors your event wants to connect with their target audience in a meaningful way and leave a lasting impression that can drive brand awareness and recognition. And one way you can lock in sponsorships is by having great answers for them when they ask about use cases for the activation spaces you plan to give them. That's why we've created this blog post, where we'll explore five event brand activation ideas that will not only grab attention but also connect with target audiences on a deep level.
Create a unique and immersive experience
Crafting a unique experience surrounding your brand is a brilliant strategy for event brand activation. By transporting attendees into an different world or engaging them in unexpected ways, your sponsors will end up creating a memorable experience that sets their brand apart from the competition. Let's assume you have a coffee brand looking to sponsor your event and have an activation stand. Here's a great suggestion for them. Instead of a traditional booth at an event, this brand can decide to create a pop-up coffee shop with a twist. They can also transform their shop to fit the theme of your event. Another real example is Casa Tix, our immersive brand activation stand we created at Eat Drink Festival. We immersed attendees in wearable art by letting them paint and customise tote bags to their taste!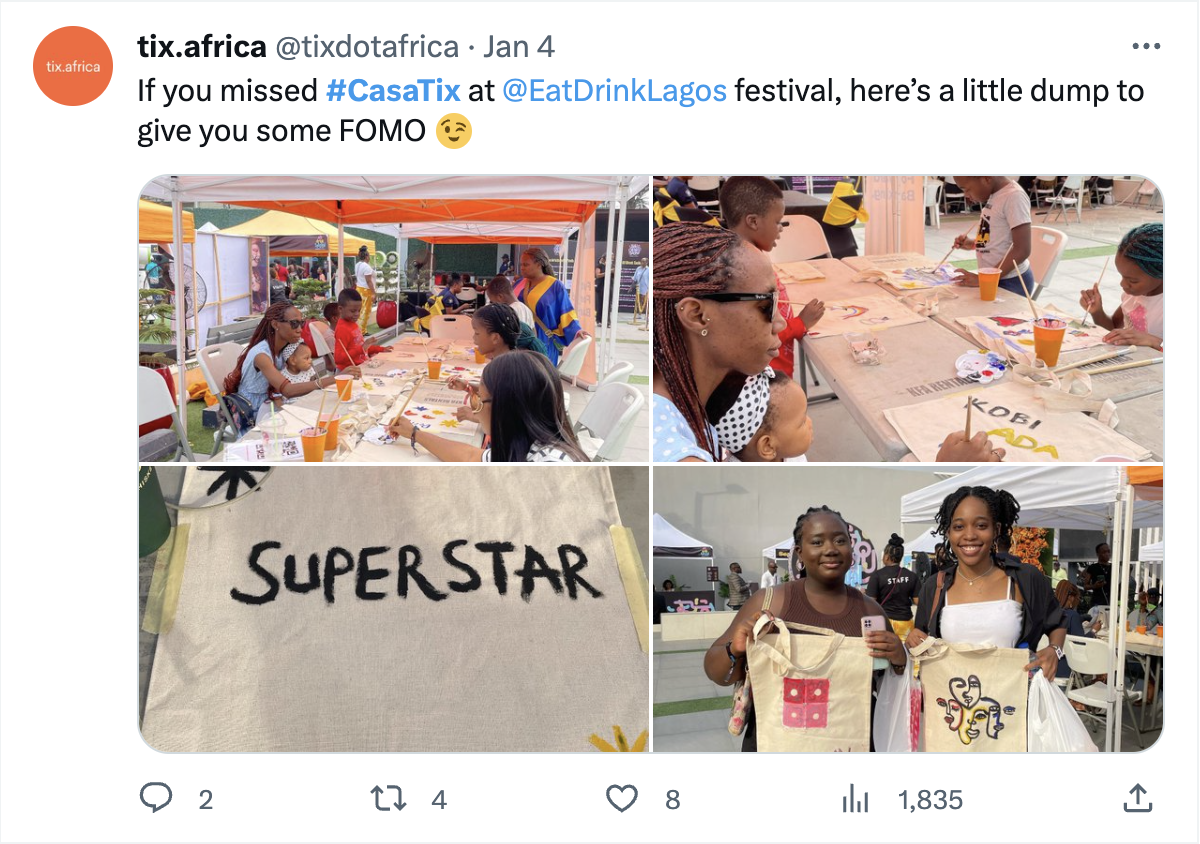 This immersive experience not only grabbed lots of attention, but also left attendees with a shareable experience. This kind of creativity helped us stand out at Eat Drink Festival and resonate with our audience.
Use technology to engage your audience
This is great for tech companies, but any other company can take advantage of technology for their activation stand. But if you're a tech company trying to introduce your product to your target audience, you could consider creating an experience at your event using your product. Attendees can experience the best features of your product in a dynamic, interactive environment. This technology-driven approach not only showcases your product in an engaging way but can also lead to already activated customers for your company.
Partner with influencers to reach a wider audience
In our event marketing guide, Event Marketing 101, one of the things we emphasized was that collaborating with influencers can significantly extend your event's reach. Imagine if a fashion brand would like to sponsor your event. It's a good idea to suggest they partner with a popular fashion blogger or influencer to attend as a guest and spend some time at their activation space. This will attract their followers and expose both your event and your sponsor's brand to a wider audience. Influencers can provide authentic endorsements, so it's a win-win for everyone!
Host giveaways
Hosting giveaways is a tried-and-tested strategy for event brand activation, and for good reason. There are a few things that really capture the attention of attendees and generate excitement, and one of them is the chance of winning something valuable. By offering attendees the chance to win exclusive prizes or experiences related to a sponsor's brand, your sponsors can drive attendance and social media engagement for themselves and for your event, while creating a sense of excitement and anticipation among your attendees.
Also, a lot of these contests often extend beyond the event itself, as winners share their prizes on social media, amplifying your event and your sponsor's reach and engagement. Whether it's a product, cash, a unique experience, or a gift box of goodies, giveaways can be a powerful tool in your sponsor's event brand activation toolkit, leaving a lasting impression on attendees. Here's a real-life example for you — Chipper Cash sponsored Tixieland last year, and decided to use their activation space to host spin-the-wheel giveaways for attendees!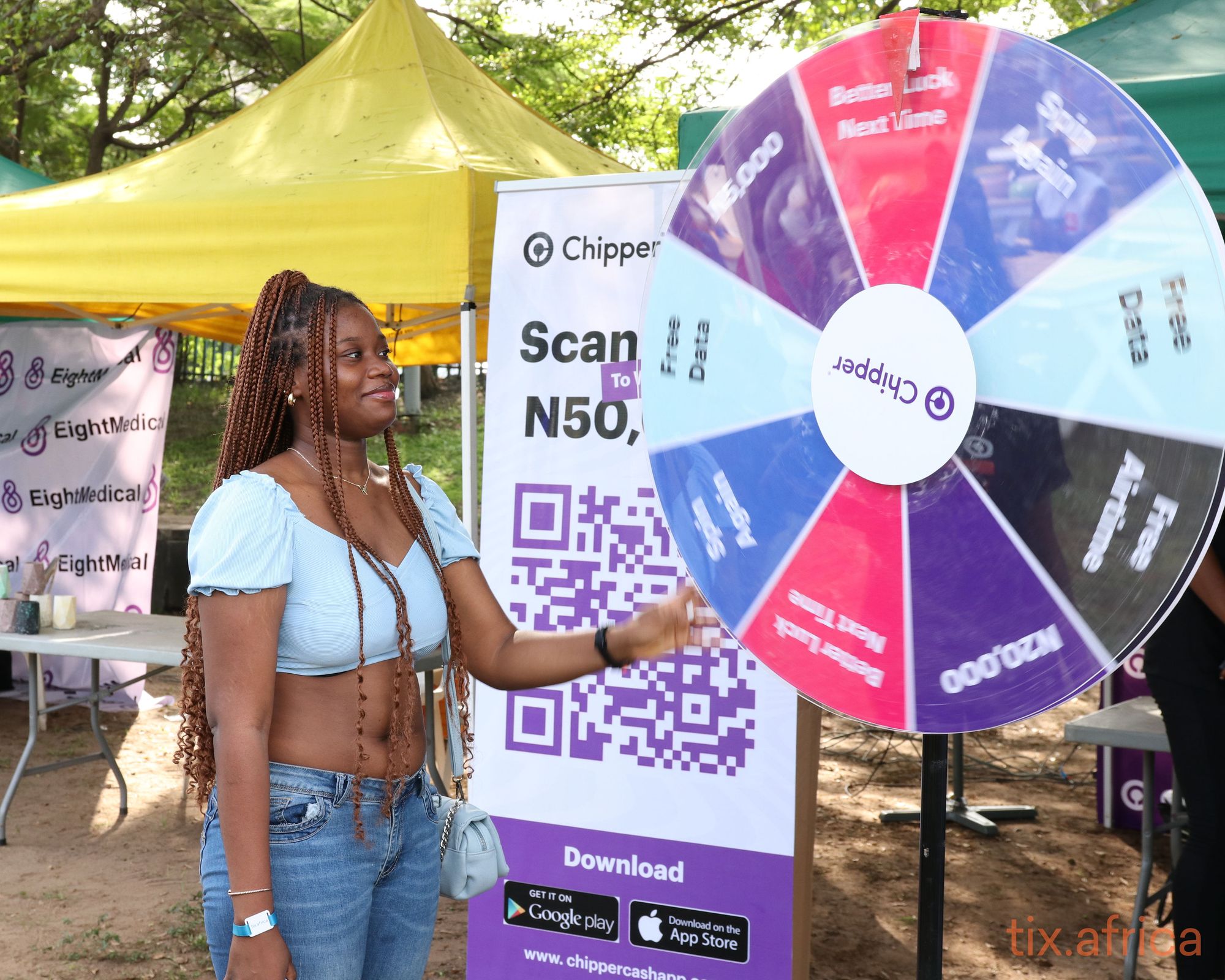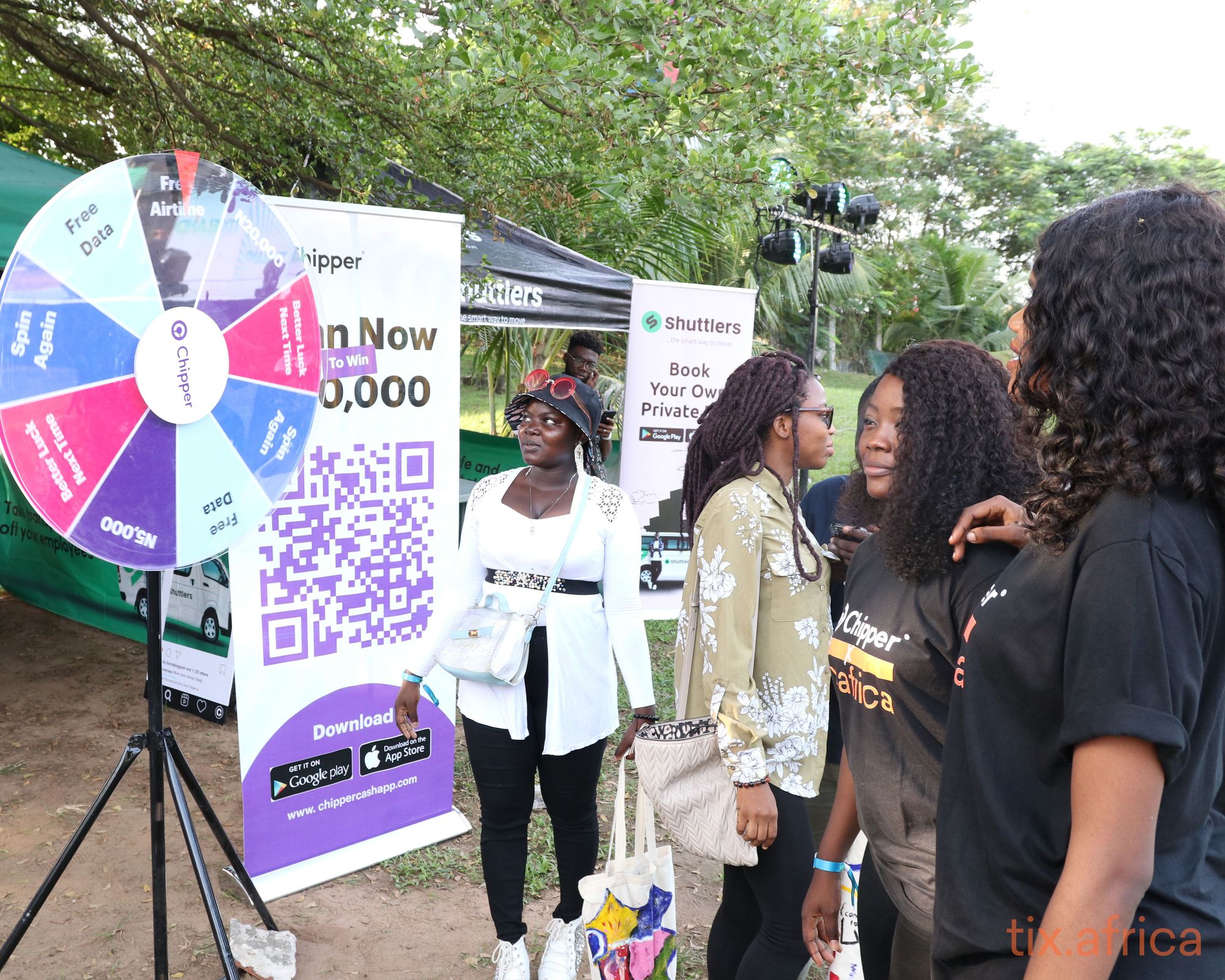 Make it easy for people to share their experience
Every company's social media goals definitely include an increased reach, and one of the best ways to achieve that is by encouraging social sharing. Encouraging your sponsors to incorporate social media into their event brand activation would typically look like setting up photo booths or designated spaces where attendees can capture their experiences and share them on social media platforms like Instagram, Twitter, and Facebook. They could even throw in a hashtag for attendees to use, so they track the traffic from the event seamlessly.
In this use case, they can encourage user-generated content, and consider merging this strategy with some others like running contests or challenges to boost engagement. This is one approach we took at Tixieland and Eat Drink Festival 2022 that generated buzz and excitement around Tix and these festivals.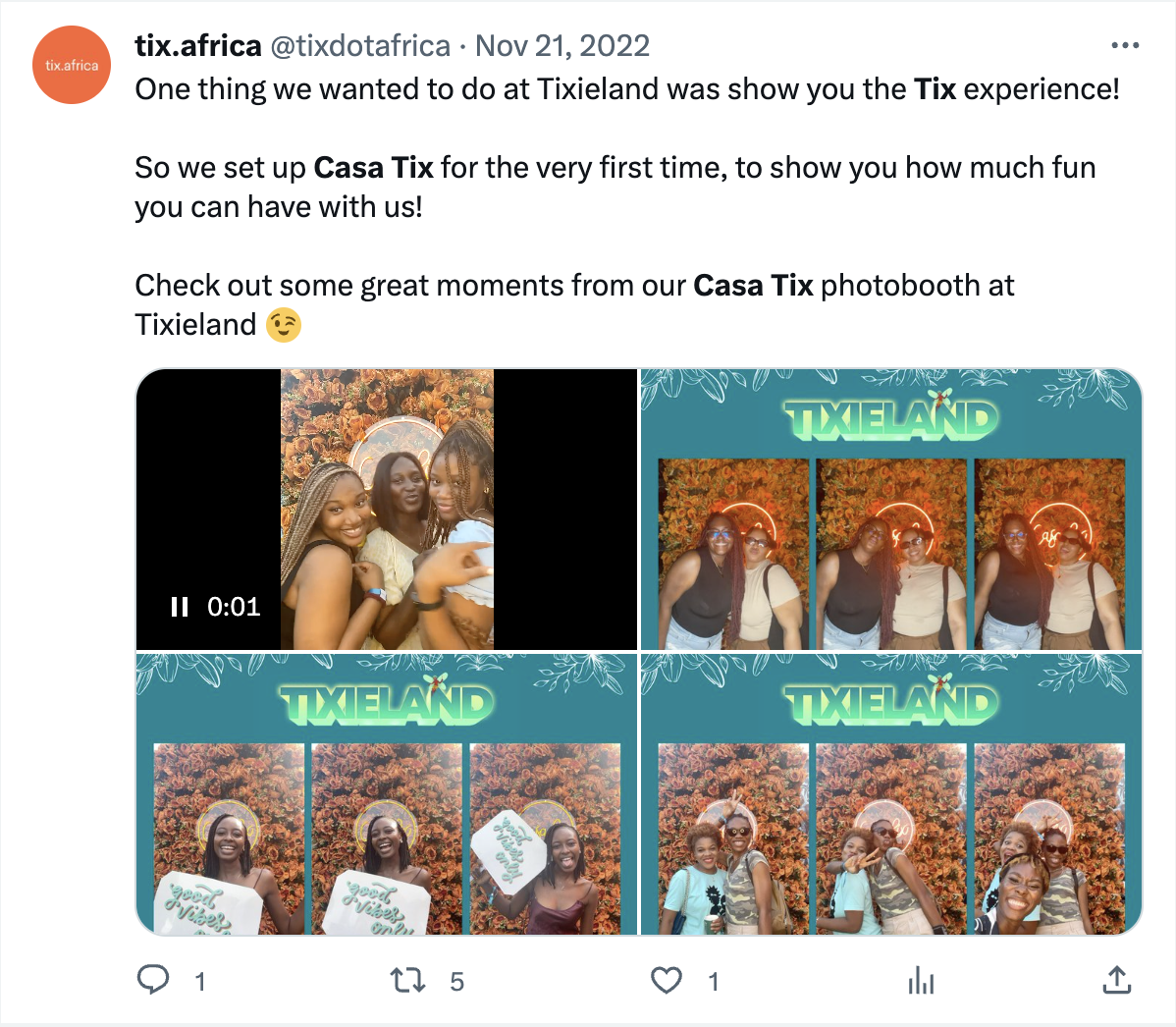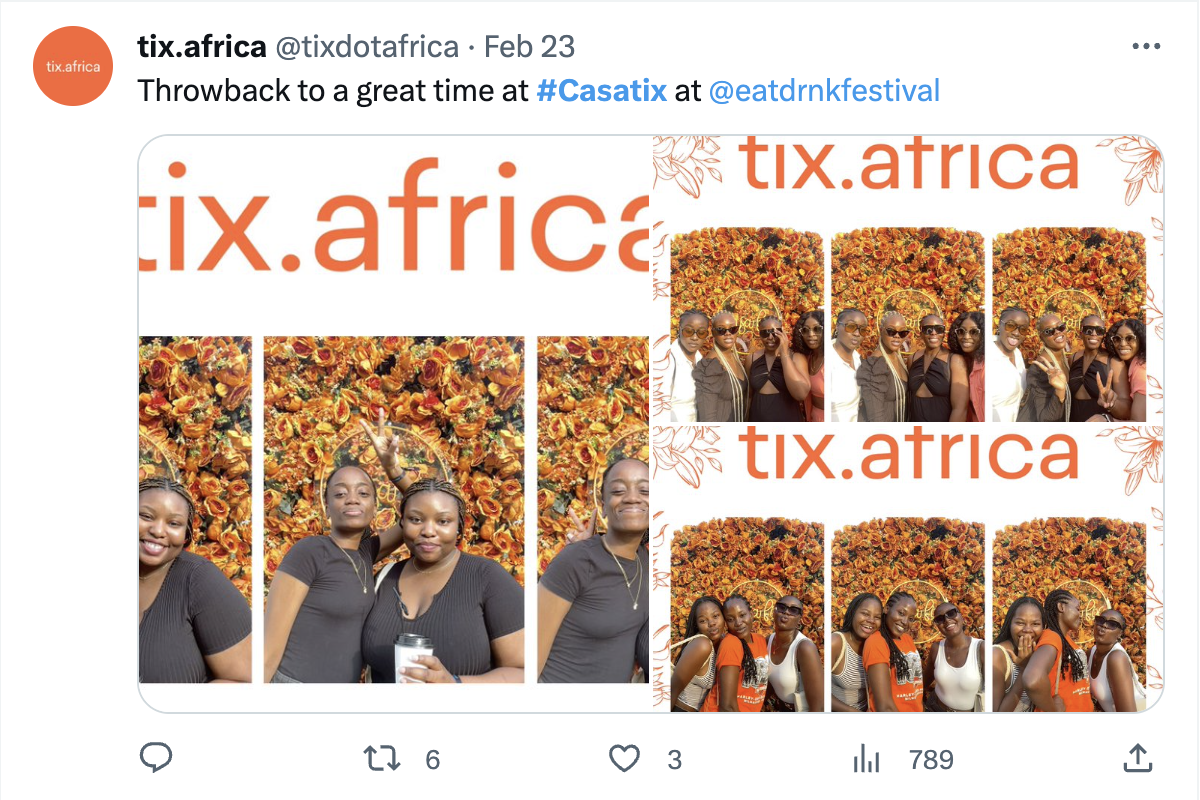 Event brand activations spaces are a very common event sponsorship perk, and there's no surprise there. They're powerful tools for connecting with target audiences and building brand awareness so if a brand's target audience aligns with your event's, it's a no-brainer. As we said earlier in this blog post, you might need to suggest some unique event activation ideas to your potential sponsors, and the 5 strategies here can definitely help you land that sponsorship deal.
Now it's your turn! By following these tips and staying creative, you can craft event activations that not only engage but also convert your target audience for your sponsors. So, download our Event Finance Playbook to learn more about sponsorships and start planning your next event today!