Tix Sales Dashboard: How to Track Your Event's Success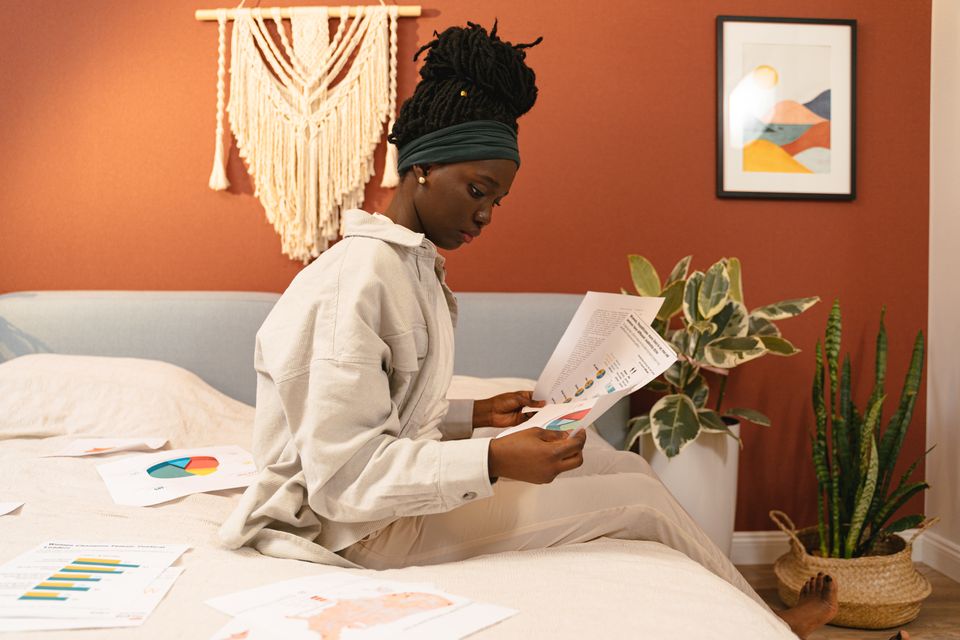 Organizing events that are continuously successful requires a lot of time, effort and resources. And trust us, it's impossible for you to achieve this without constantly tracking the success of your events. Doing this can help you to identify trends and patterns in your sales data that can then be used to improve your marketing and sales strategies for your future events!
Using Tix to sell your event tickets makes this process seamless because of the Tix sales dashboard, a visual representation of your event's sales data. It typically includes information such as the number of tickets sold, the total revenue generated, and your net revenue after Tix fees are deducted. It's a valuable tool for tracking your event's sales and for making informed decisions that can lead to a more successful event next time.
Key Metrics to Track With Your Sales Dashboard
To track your event's success, there are certain metrics visible on your sales dashboard that you should be paying special attention to. Let's discuss what these metrics are and how they tell you how successful your event was.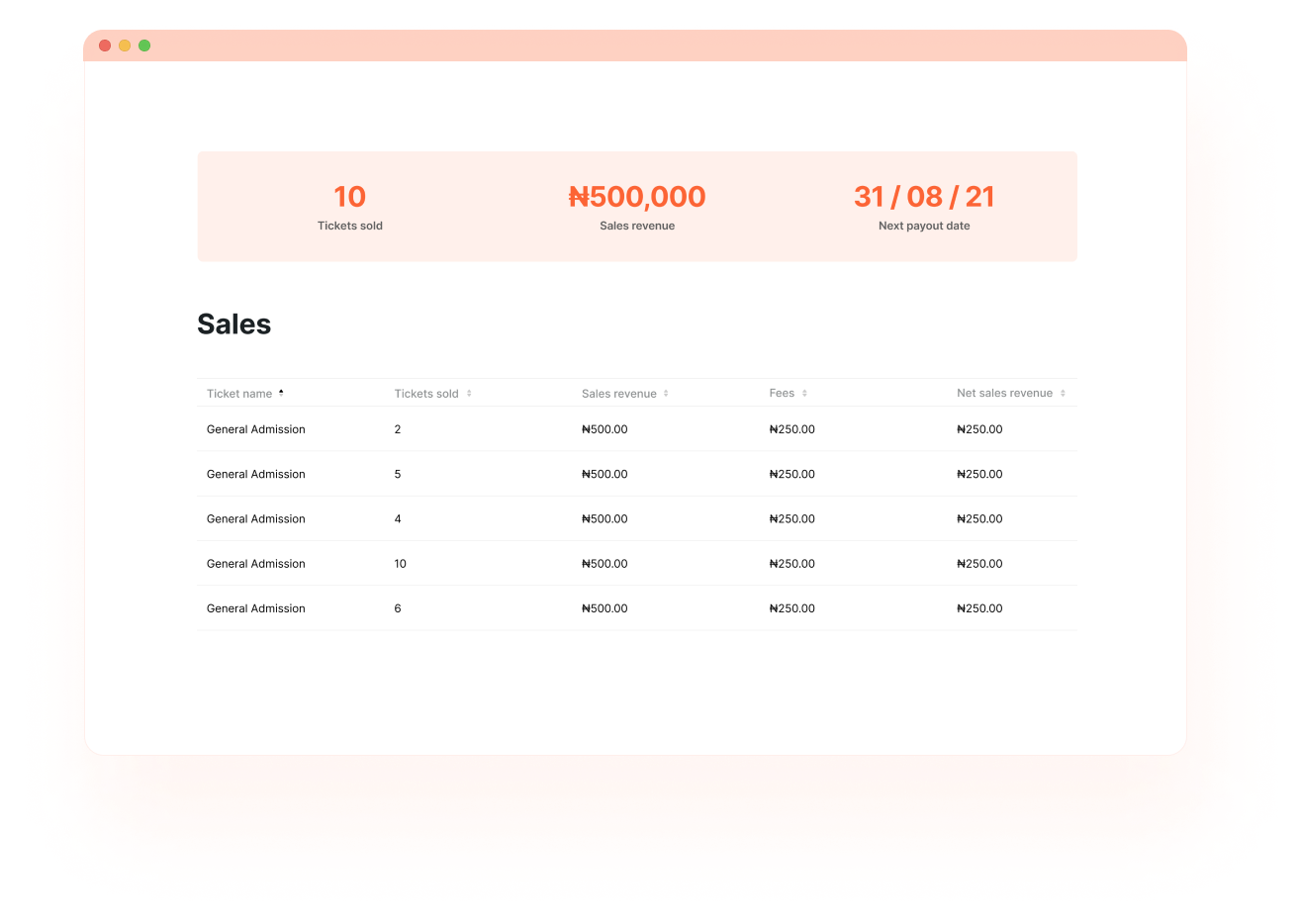 Number of tickets
One fundamental indicator that your event has succeeded or failed is the number of tickets sold. The quantity of tickets purchased directly reflects the level of interest and demand from your target audience, and there are actually several reasons why this is a valuable metric for determining the success of your event.
It provides a clear measure of attendance, and a higher number of ticket sales suggests a greater turnout, which in turn contributes to a vibrant atmosphere, enhanced networking opportunities, and a more memorable experience for your attendees. This also means increased ticket sales and revenue, as each ticket sold represents a potential source of income for your event.
The number of tickets sold also serves as a metric for evaluating the effectiveness of your marketing and promotional efforts. If your ticket sales are low, it may be an indication that your marketing campaigns need adjustment or that you need to explore more channels to reach your target audience.
Total ticket revenue
After evaluating the number of tickets sold, it's only right to move onto your total ticket revenue generated. This is the total amount of money generated from your event ticket sales, inclusive of Tix fees. As we've mentioned, the number of tickets sold provides valuable insights, but focusing on the financial aspect through ticket revenue offers a deeper understanding of your event's overall success.
With just one glance at your total ticket revenue, you can gauge whether that event has been profitable for you or if adjustments are needed at your next event to ensure a successful outcome. The total ticket revenue also sheds light on whether your attendees are willing to pay more or less for their experience. A high revenue suggests that your event delivers value and meets or exceeds your attendees' expectations.
Ticket sales and revenue by category
If you've split your tickets into different types like general access and VIP, it's definitely a good idea to take your evaluation to a more granular level by analyzing ticket sales and revenue by those types. By comparing the sales volume and revenue generated from each category, you can identify which ticket types are more popular and attract a larger audience. You can also use this information to allocate resources and prioritize marketing efforts accordingly for your next event.
Net sales revenue
Your net sales revenue is the amount of money generated from your event ticket sales with Tix feed deducted. Net sales revenue offers a more precise and comprehensive view of your event's financial performance.
By considering these factors, net sales revenue provides a clear representation of the actual income generated by your event, allowing you to make informed assessments and decisions based on accurate financial data.
Tracking your event's success with the Tix sales dashboard is a valuable way to ensure that you are meeting your goals and making the most of your event. The dashboard provides you with a comprehensive view of your sales data, so you can see how your event is performing and make informed decisions about future events! Learn more about how to track your even't success on the Tix sales dashboard here!