The Tix 2022 Roundup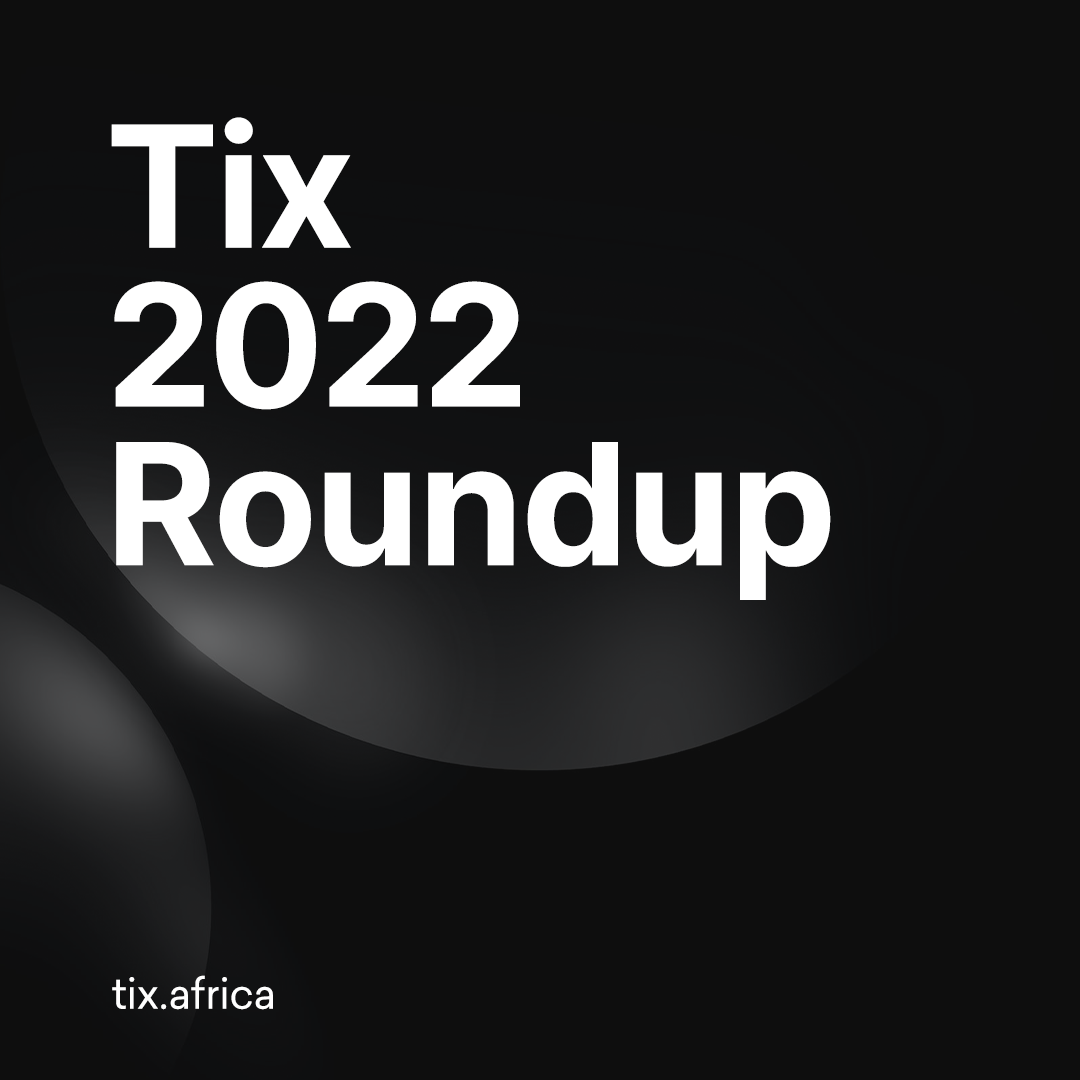 This year started with us feeling very confident and excited for the year, especially after how well we crushed our goals in 2021. Our mission has always been to empower event creators to deliver the best experiences, and this year, we've done our best yet to achieve this. Here's how it went.
Our numbers tell us that this year, we:
Grew to 6,174 users
Listed 4,105 events
Sold 134,713 tickets worth N884,323,072
Processed 13,464 cashless transactions at events worth N39.9m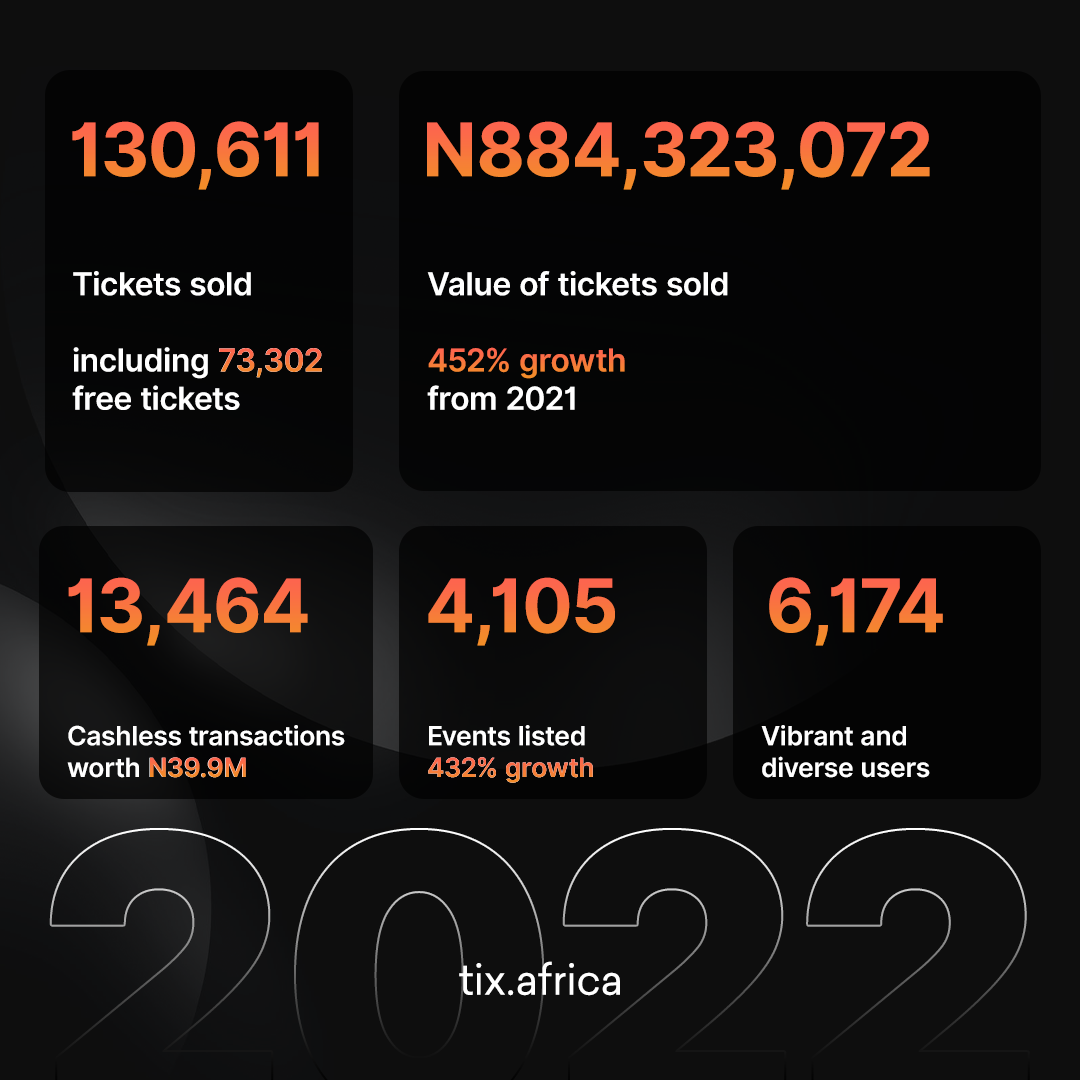 You could also say we were cooking a lot this year 😉 Because we released several new products and features that made planning, promoting and executing events much easier for our creators.
The first thing we did this year was to give the Tix website a new look! Many things changed, from how your event page themes went from good to great and how we updated your sales dashboard to give you real-time information on how your event is doing.
We also introduced 1 on 1 events! An amazing way to have free or paid sessions with just one of your guests. Now you can set your availability without going back and forth and collect payments from customers or clients before they book a session with you.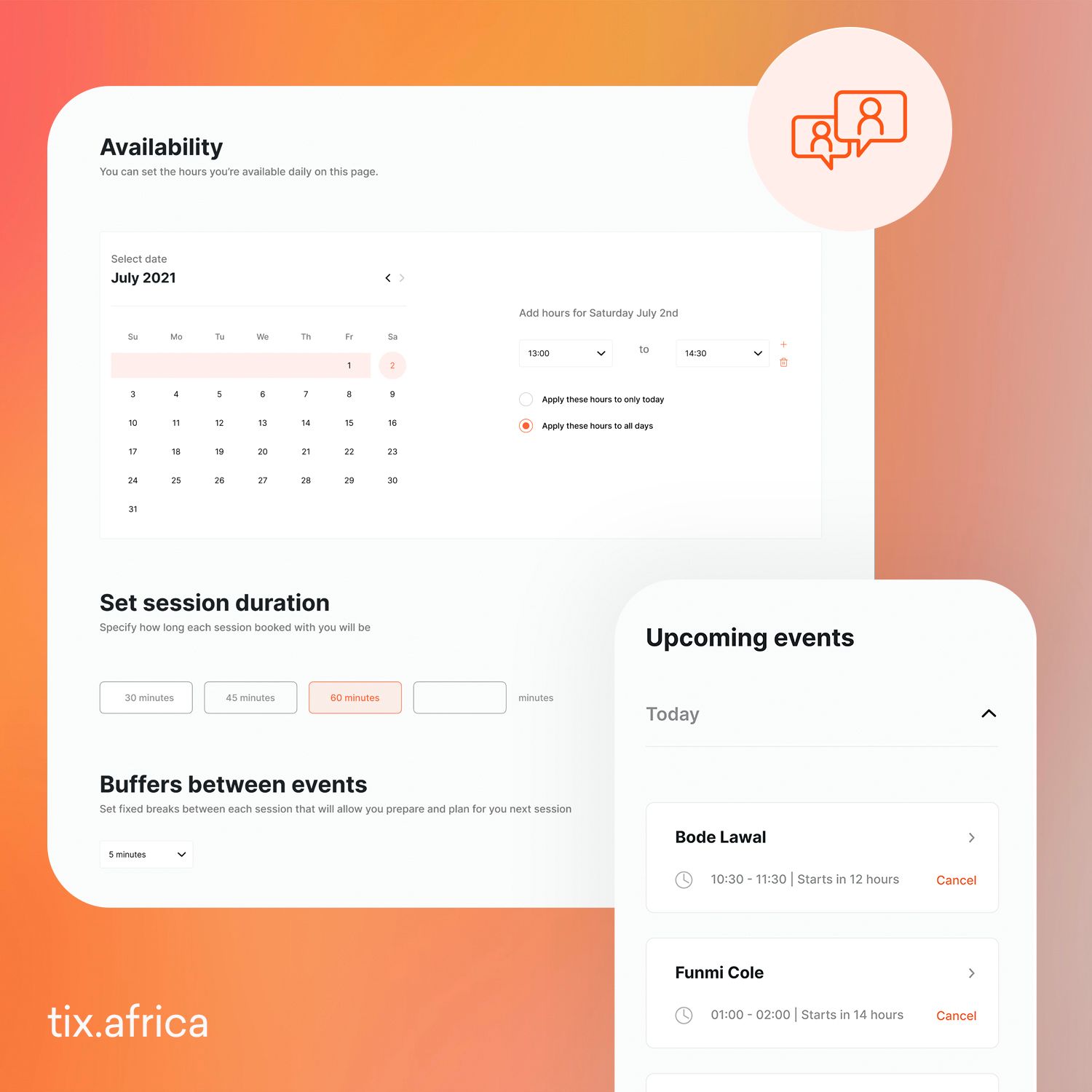 This year also came with a one-stop destination for you to learn everything about events with the Tix blog!
The Tix Box Office was released this year too! We came up with a brilliant way for creators to list all their upcoming events on one page and sell merchandise too. Go behind the scenes and learn how the Tix team built the Box Office feature here 👇🏽
The next big thing we announced was the new Tix app. We introduced a new section for guests and showed our creators the new look and feel of the organiser section.
We planned our first-ever community event, Tixieland. If you missed it, check out our recap video here 👇🏽
Our last, but definitely not the least, product release for 2022 was the Tix POS. We noticed a data gap in offline ticket sales and created the Tix POS to fill that gap. Learn all about the Tix POS here.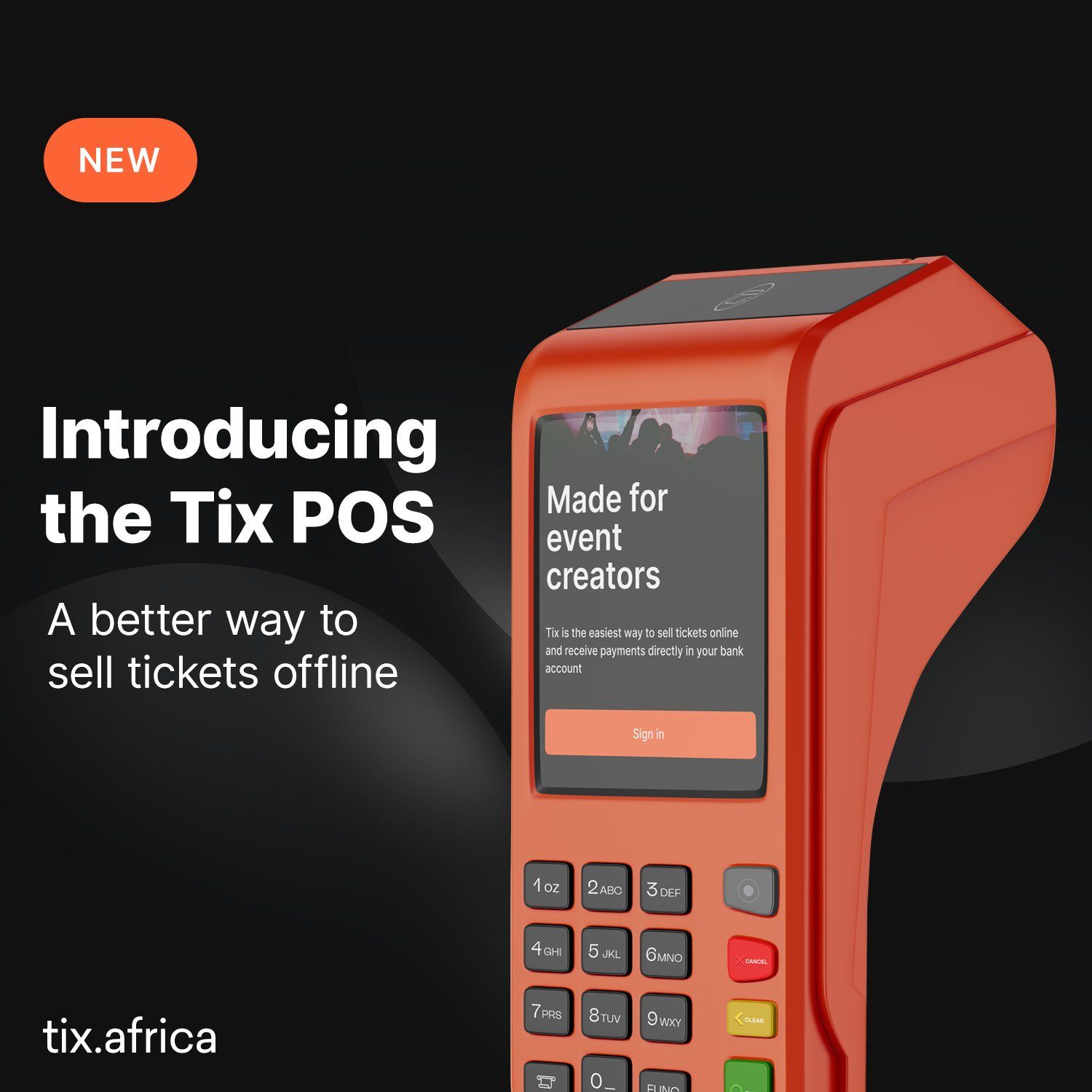 Still, on new things, we onboarded lots of new creators this year, especially in Ghana. Users like NFL Africa, iMullar Sound System, Nii Nai, AfroChella, and Polo Beach Club really made our year in Ghana. We also had our first-ever RFID cashless event in Ghana this year, the NFL Africa Fan Zone, and it went great! Read more about it in this blog post we wrote.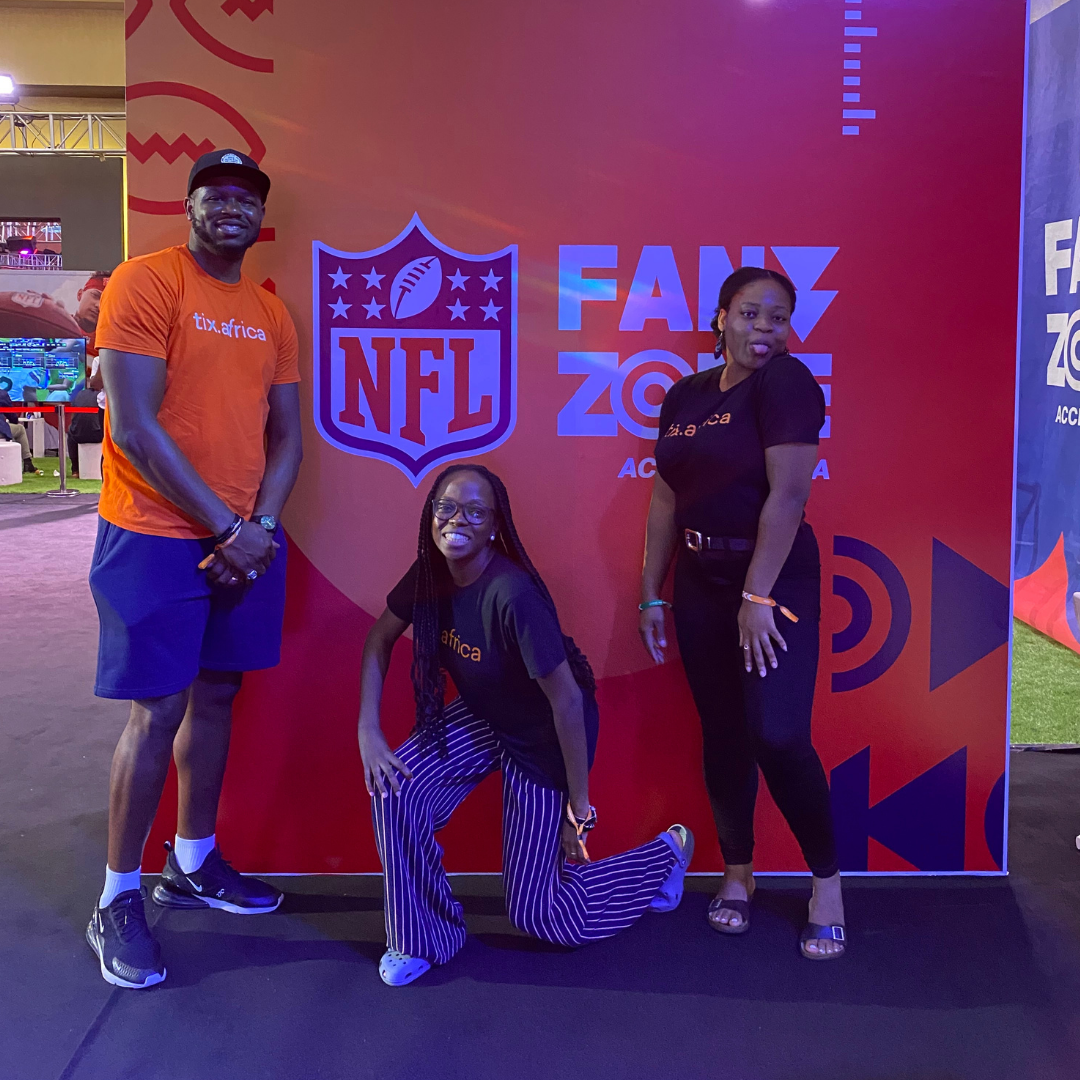 We had a blast in Nigeria too! We handled ticketing and cashless payments for many events in Nigeria, like Jameson Connects Abuja and Lagos, Kewa's Kitchen Street Food Festival, Tixieland, and Eat Drink Festival, Sporting Lagos, Johnny's Room Live Lagos and Abuja, The Cavemen Live in Ibadan, Lagos, Abuja, and Awka, Palmwine Music Festival 5, Zikoko Hertitude, Z Fest, and many more.
To close out our 2022 roundup, we'd like to say a big thank you to our amazing creators who continue to create the best events and list them on Tix, event guests who continue to support our creators and us by buying tickets to their events, and everyone else who's rooting for us.
We're looking forward to an even bigger blast of a year in 2023, and we're happy to bring you along the way.
Don't forget to subscribe to the Tix Blog to have a first-class seat on the Tix journey!