The Tix Box Office is here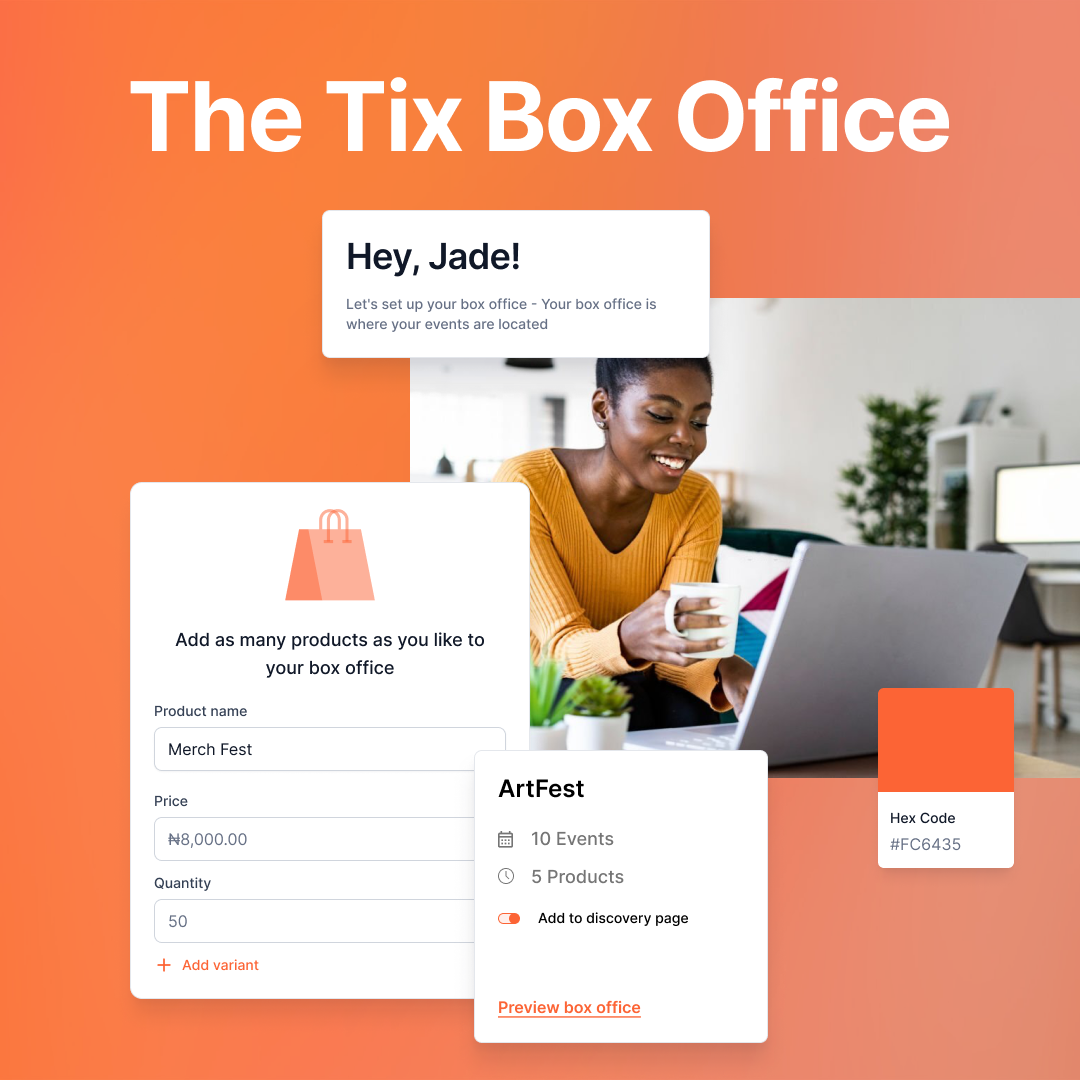 If you've been following our blog and social media, you probably already know what a traditional box office is. The Tix Box Office is a virtual equivalent of the old-school box office. Wait, there's more 👇🏽
When you think about the Tix Box Office, think about a no-code website builder that allows event creators to build a home for all their events. You can display multiple events on one easy-to-build Tix page. Guess what? We've also added an exciting twist to the regular box office described earlier.
Merchandising for events is a strategy that event creators are increasingly adopting as a way to promote their brand and sell more tickets. We had a Twitter Space sometime ago with some event creators to discuss this, and you can listen to it here. This gave us a lot of insight and confirmed we made a great decision to embrace this merchandising culture by giving our creators a great way to sell products on their Tix Box Office.
The Tix Box Office is something we're super excited about because it allows event creators to build a beautiful website to showcase all their upcoming events and products with no technical expertise.
What can you do on the Tix Box Office?
Before the box office, you could only list one event on a page with Tix. Now, with a Tix Pro subscription, you can add multiple events to your box office and sell products too! Here are the major elements of the Tix box office that we're excited for you to know about:
Multiple Events: As we mentioned earlier, you can add multiple events to your box office. This also means that your box office needs at least two events because it was made to showcase multiple events.

Products: Lots of event creators sell more than just event tickets. Specifically, some of our Tix users sell brand merch like t-shirts, hats, tote bags and even conversation cards! With box office, you can now add products with different varieties like colours and sizes and manage your inventory too. Delivery isn't left out too! You can set up different delivery locations and prices for your customers, so it's added during checkout.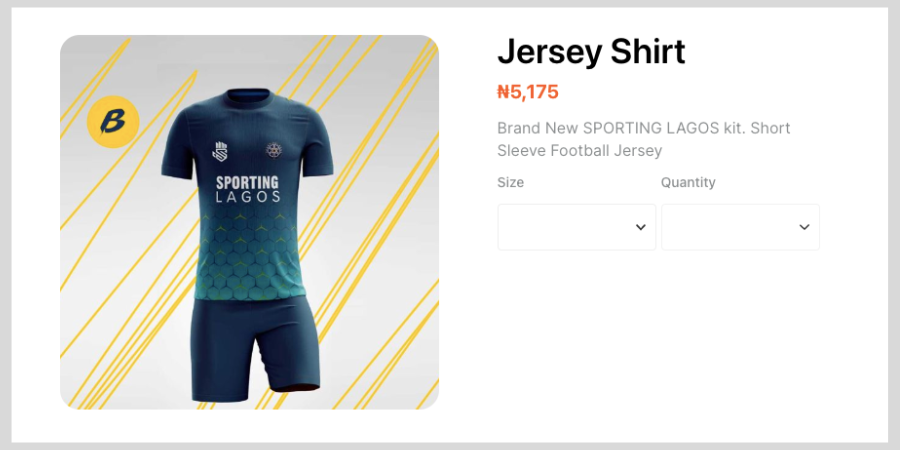 Customisable Themes: For your Tix event page, you can choose between four great themes; Default, Split, Azure and Mist. Similarly, there are also four themes to choose from with the Tix  Box Office; Default, Boxie, Edge and Knight. We're particularly excited about the Knight theme because this is the first time we're introducing a dark mode theme to Tix.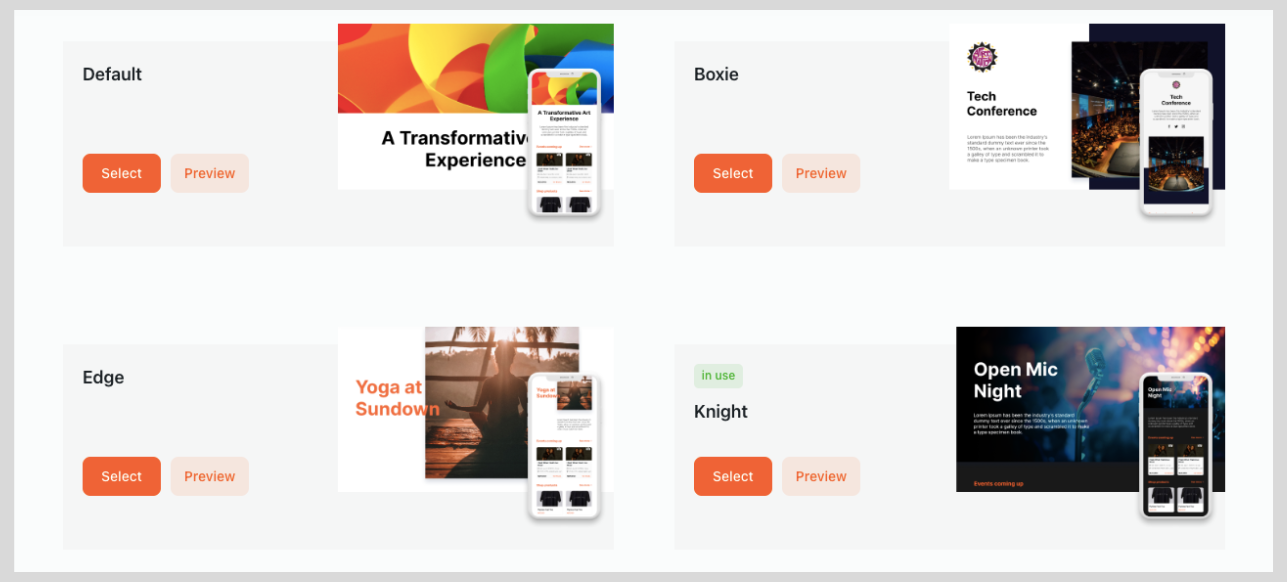 It's important to us that you can make your box office look like yours. So, we decided to make the box office themes customisable. You can design your box office with your logo, brand colours and even brand fonts, so it is truly yours.

How can you create a box office?
Creating seamless experiences is our top priority at Tix. So, you can create a box office in less than 10 minutes. Check out how to create a box office in 5 easy steps:
Sign in to your Tix account and click "Create new box office".

2.  Fill in your box office details; title, description and custom url.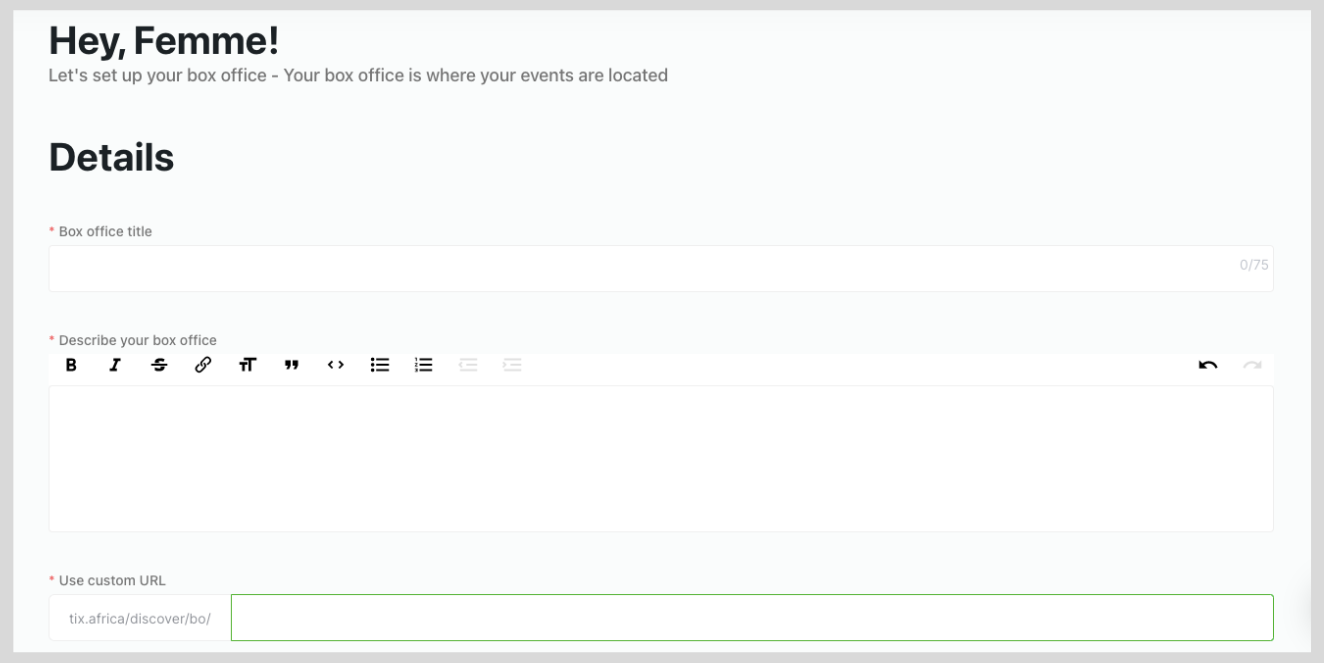 3.  Choose your box office theme, add an image and customise it to fit your brand identity.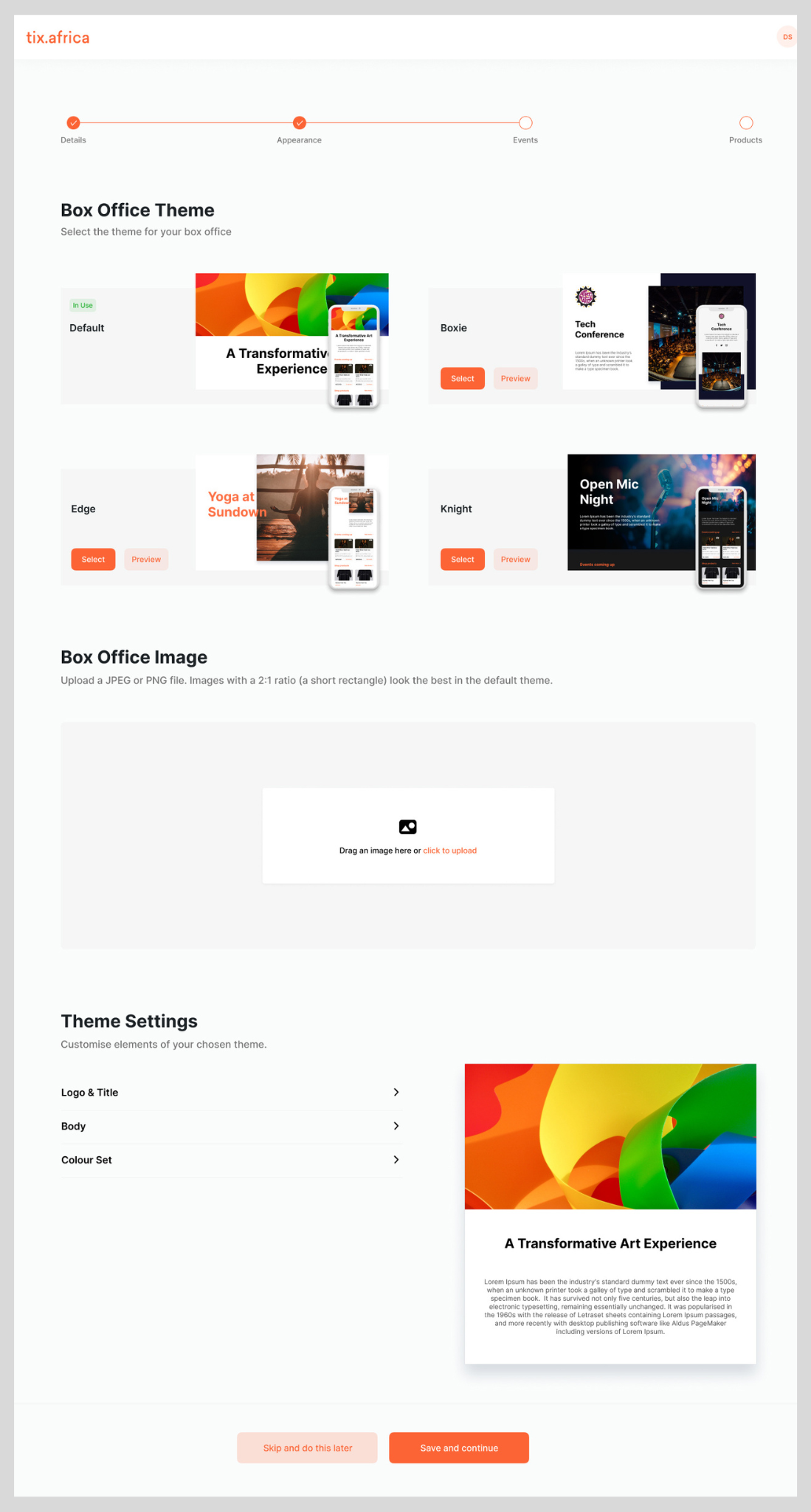 4.  Select events from your account to add to your box office.

5.  Add products to your box office.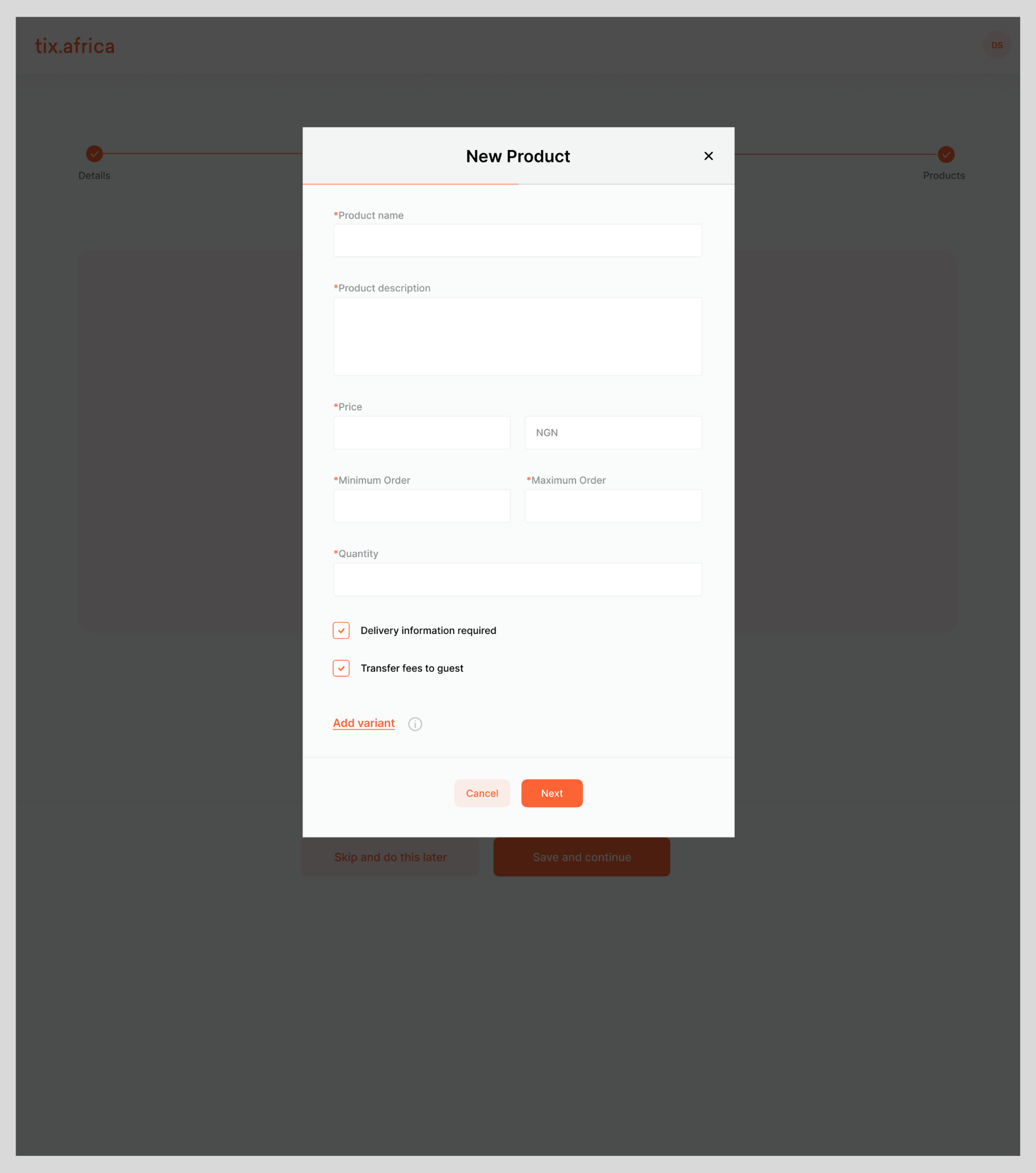 We believe the box office is a game changer for event creators, and we can't wait to see what your box offices look like.
---
Sign in to your Tix account to create your first box office today!