4 Mobile Apps You Can Create Your Event Budget On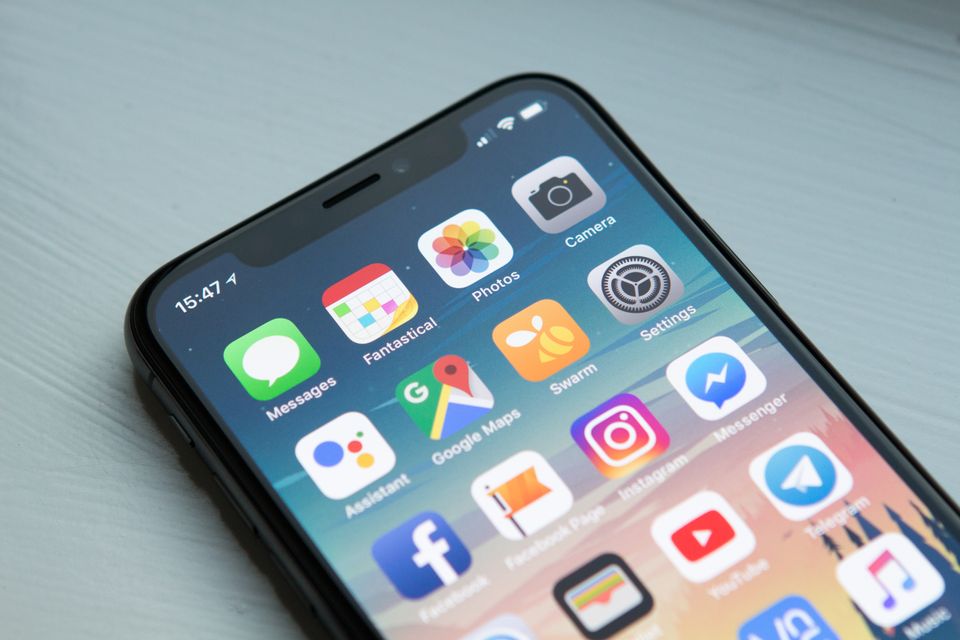 Planning and organizing an event can be both exciting and challenging. And when it comes to financing and budgeting, things can get a little confusing. That's why we created our Event Finance Playbook, to help self-starter event organizers fund their events and manage their event funds in the best way possible.
An event budget is a crucial tool that helps you keep track of expenses, allocate funds wisely, and ensure that your event stays within financial limits. In this digital age, mobile apps have made budgeting much more convenient and efficient than ever before. In this blog post, we will explore four mobile apps that can help you create and manage your event budget effortlessly!
Google Sheets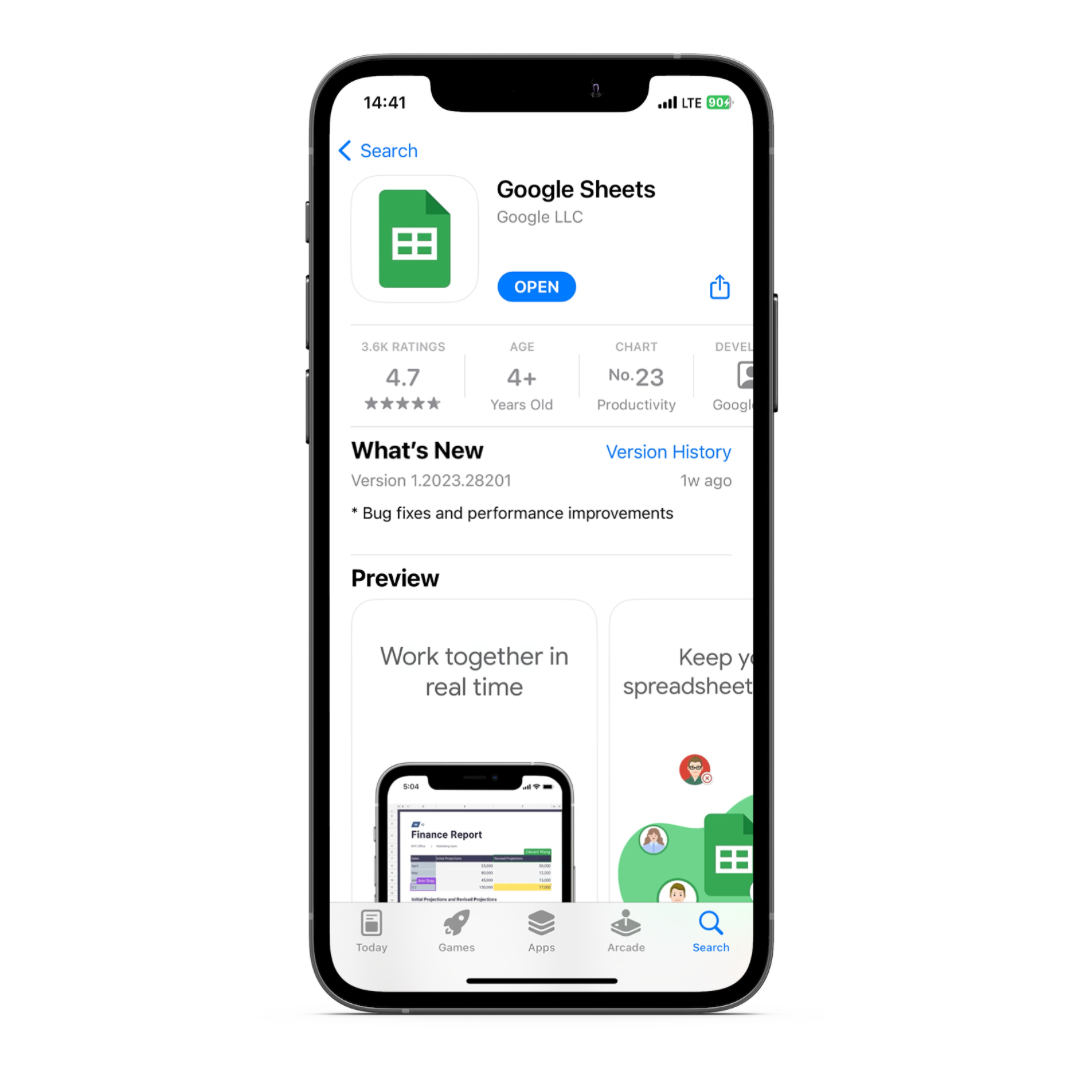 Sheets, part of the Google Workspace suite, offers a robust set of spreadsheet functionalities and is our personal favourite for event budgeting. It provides various templates for budgeting and financial analysis, making it easy to get you started. The budget template we provided in our Event Finance Playbook can be used on Sheets, so that's definitely a pro.
Other pros of Sheets is that it has an intuitive interface, cloud-based storage that helps you make sure you never lose your work, real-time collaboration so your team can share and edit your budget at the same time and compatibility with various file formats. The only con of Sheets is that it may lack some advanced features found in specialized budgeting apps, but that may not be a problem for you if you're just trying to create a simple event budget.
Sheets is available for free with basic functionality, and advanced features are available through Google Workspace subscription plans.
Microsoft Excel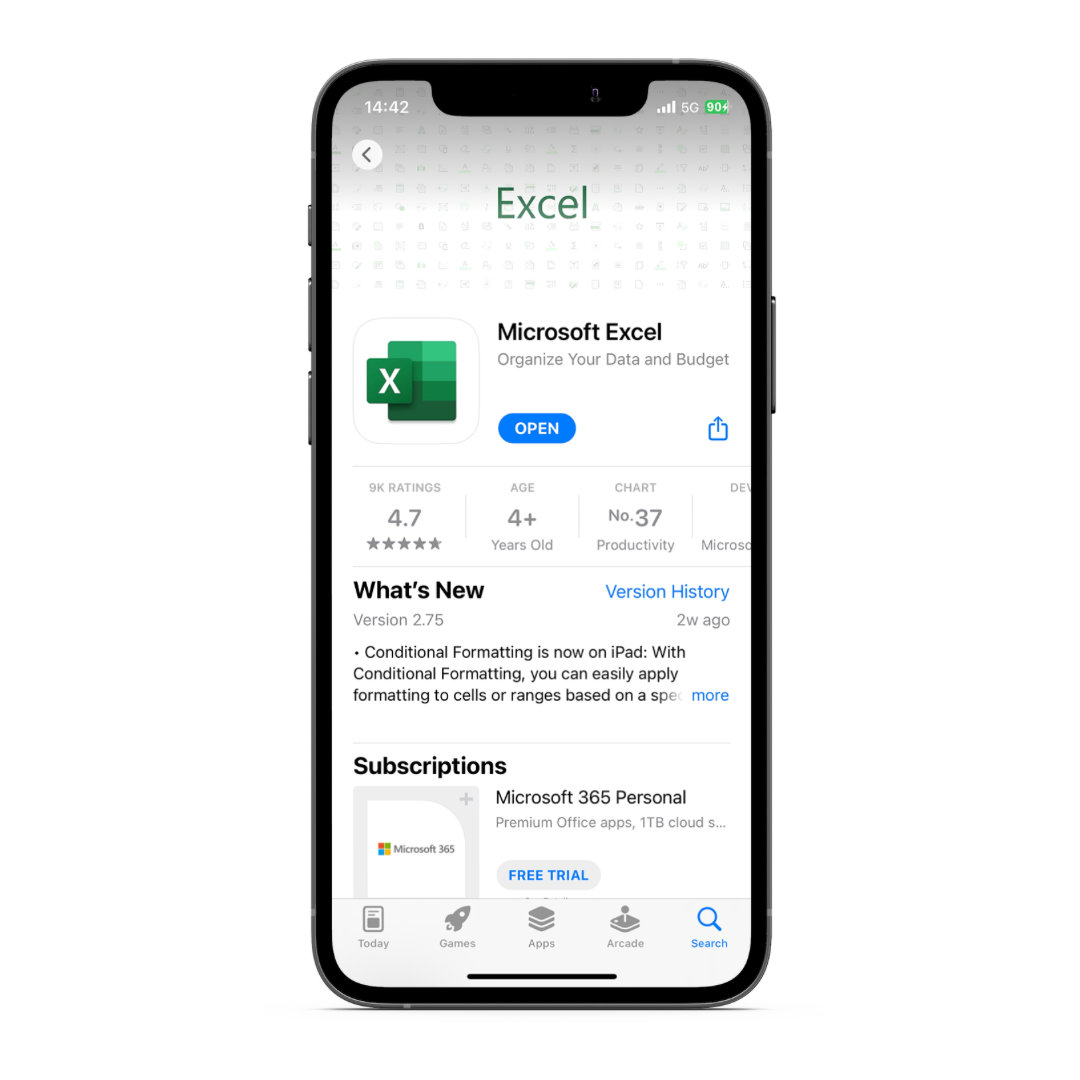 Microsoft Excel is a staple spreadsheet software that's widely used for budgeting due to its extensive features and flexibility. It offers customizable templates to suit different budgeting needs. With Excel, you can perform powerful calculations, and it has data analysis capabilities.  It's also compatible with desktop versions and very widely available to everyone. A con of the Microsoft Excel mobile app is that it may have limited functionality compared to the desktop version.
Unlike Google Sheets, Excel is available as part of Microsoft 365 subscriptions or can be purchased as a one-time standalone license, so it isn't free.
Notion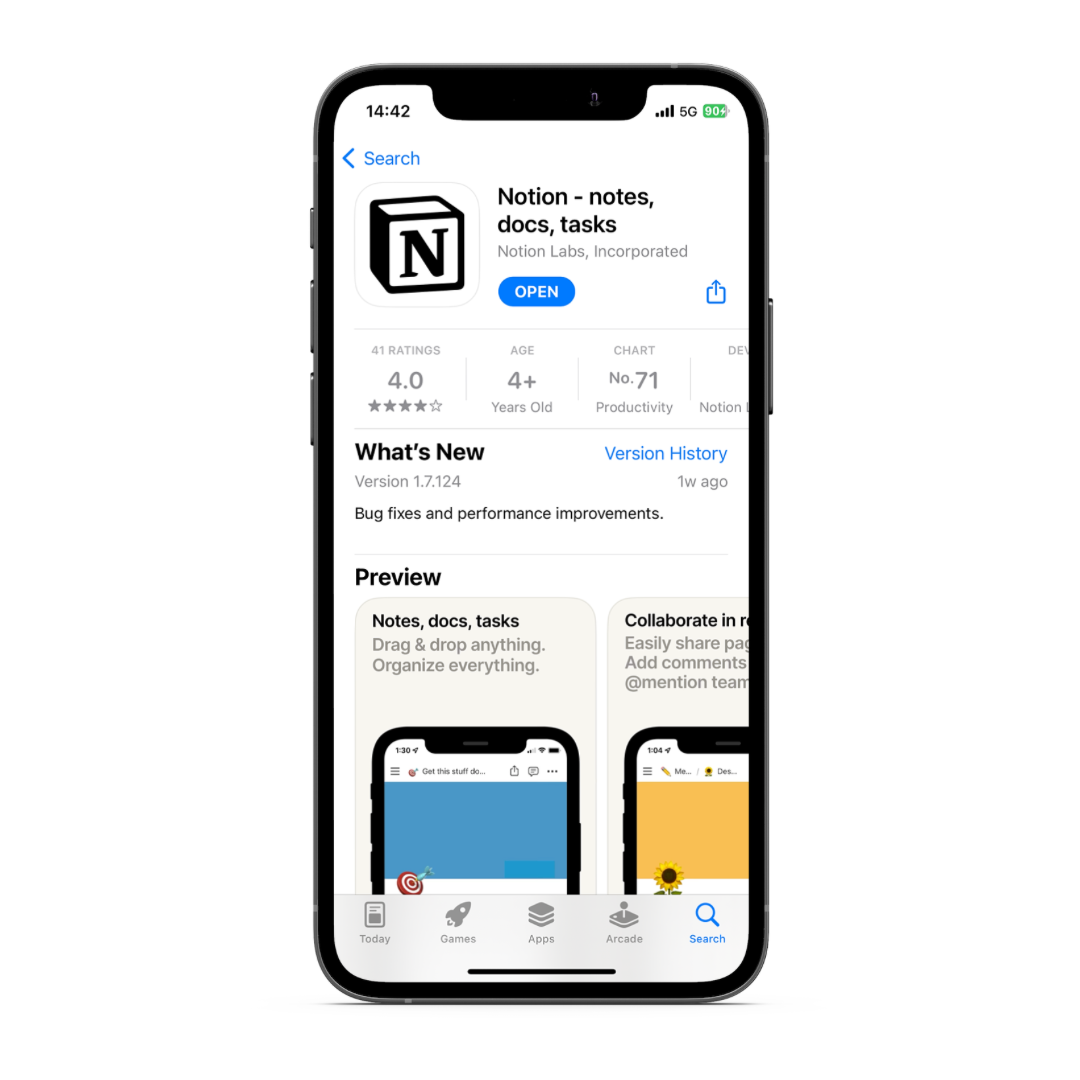 Notion is a versatile all-in-one workspace app that allows you to create databases, tables, and boards for budgeting and other organizational tasks. We love that Notion is highly customizable, and supports media integration, seamless organization, and collaboration features. Another pro of Notion is that it's an all-in-one workspace, so it can be used for so much more than budgeting.
The only con we can think of is that it may have a steeper learning curve for users unfamiliar with the app. Notion offers a free tier with limited functionality, and more advanced features are available through paid plans.
Numbers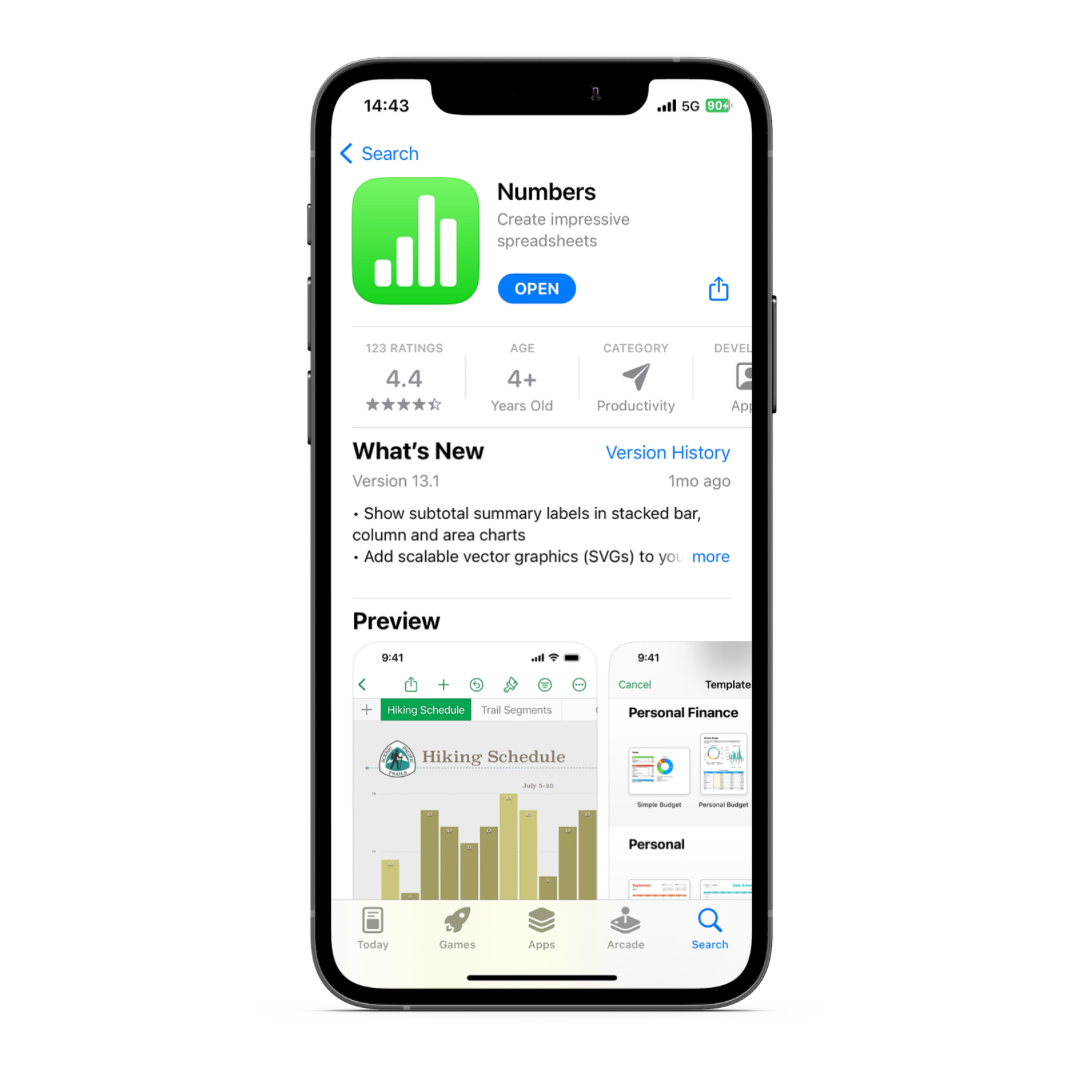 Numbers is Apple's spreadsheet application for iOS devices. It offers a user-friendly interface and is designed to work seamlessly with other Apple apps. So if you already have an Apple device, you can explore some of their templates and see what works for you! We like that Numbers has beautifully designed templates, an easy-to-use interface, iCloud integration so you never lose your work, and smooth compatibility with other Apple devices.
If you don't have an Apple device, then the limited availability for non-Apple users will definitely be a con for you. Numbers comes pre-installed for free on most Apple devices, and additional features can be accessed through an Apple One subscription.
Creating an event budget is a fundamental step in ensuring the success of your event without financial strain. Mobile apps like Sheets, Excel, Notion, and Numbers offer valuable tools to simplify and streamline the budgeting process. The convenience, real-time collaboration, and automated calculations they provide make budgeting more efficient for event organizers, no matter what size your team is.
If you're a small creator or event organizer, these apps can be game-changers in managing your budget effectively. To further support you in budgeting for your event, you should download our Event Finance Playbook, which includes a free budget template to get you started on the right path!