8 Detty December Event Ideas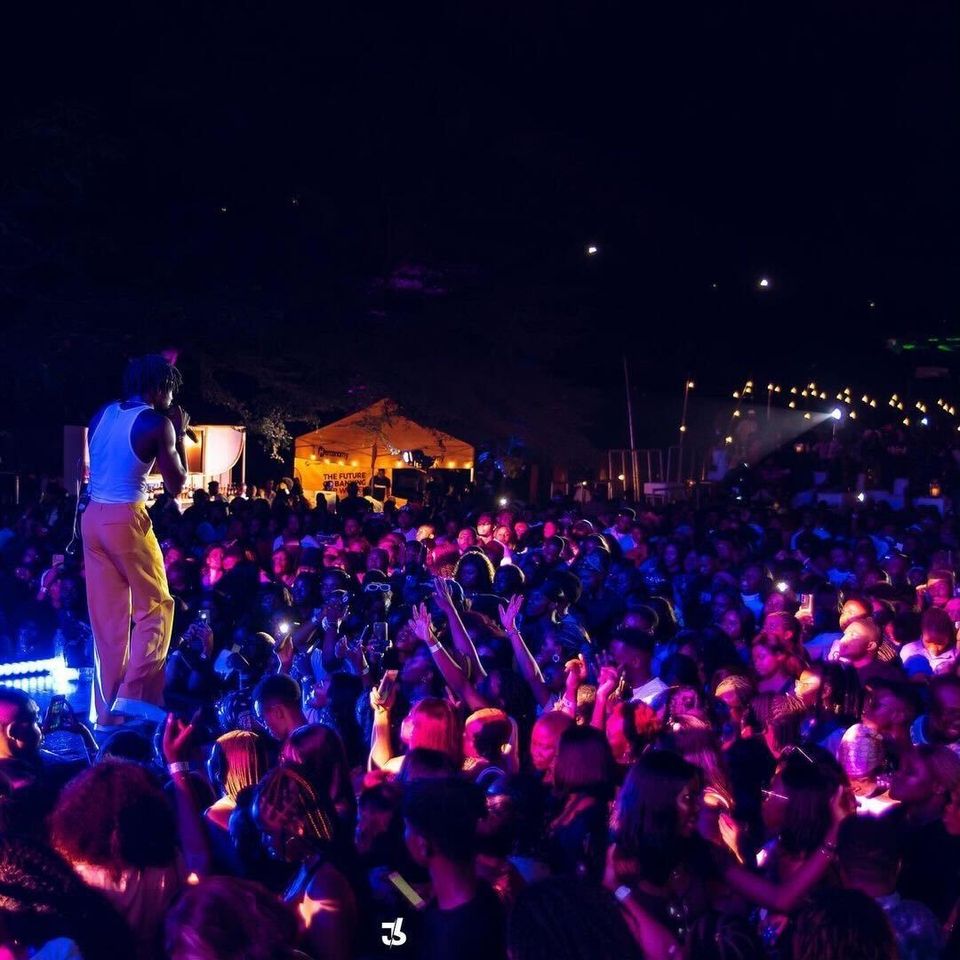 Every year, the African events industry experiences a huge boom towards the end of the year. Detty December, as it's now called, is the best opportunity for event organizers to create memorable experiences and generate lots of revenue from attendees all over West Africa where Detty December is a popular concept. Over the past few years, events like Afrofuture, 777, and Palmwine Music Fest have taken advantage of this and have succeeded year after year.
Detty December is just around the corner, and that means it's time to start planning some exciting and memorable events. There's no shortage of creative ways to make this month a blast for you and your attendees. And to help you get started, we've compiled a list of 10 Detty December event ideas that are sure to bring joy, laughter, and a whole lot of vibes in December!
Outdoor Movie Screening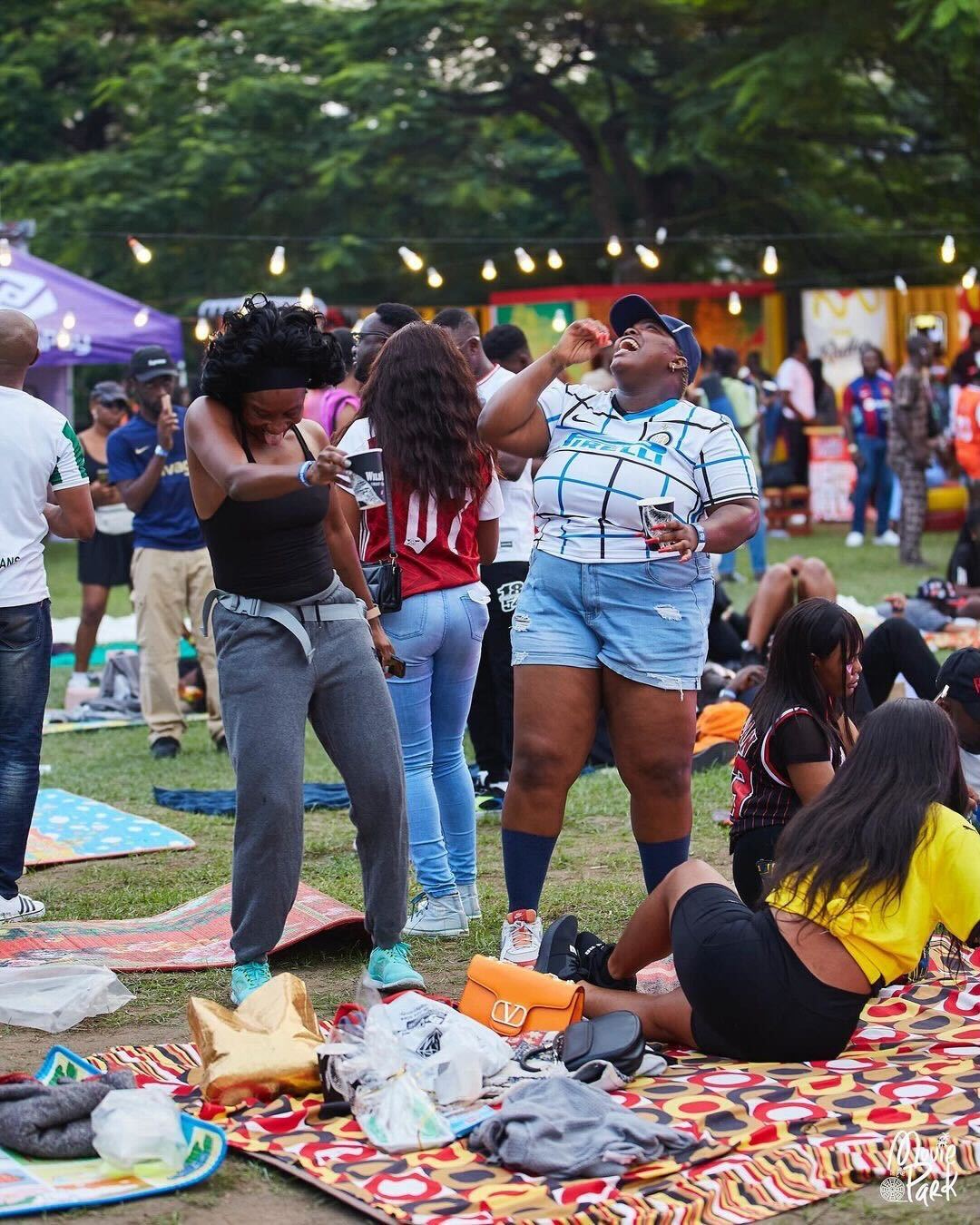 The dry season in Nigeria and Ghana starts towards the end of the year, so it's the perfect time for outdoor events. An outdoor movie screening is a great event that combines cinema with the magic of the outdoors. Event organizers like Movie in the Park have experiences with how this type of event offers a unique and captivating experience for everyone, making it an ideal activity for families, friends, and communities.
The open-air setting is a chance to give your attendees a breath of fresh air. And if your event is at night, they can lay out blankets or settle into comfortable pillows under the starry night sky. The outdoor ambiance at night also creates a sense of togetherness and relaxation. Whether it's a classic film, a recent blockbuster, or a holiday-themed film, the outdoor setting amplifies the movie-watching experience, making it feel more like a communal event rather than just a theatre outing. What makes this such a great idea is that it accommodates everyone in different age groups and with different interests. If you're going with this idea, and you're looking to learn from an expert, check out our blog post on how Ihechi Opara made MIP the largest outdoor movie experience in Africa.
Beach Party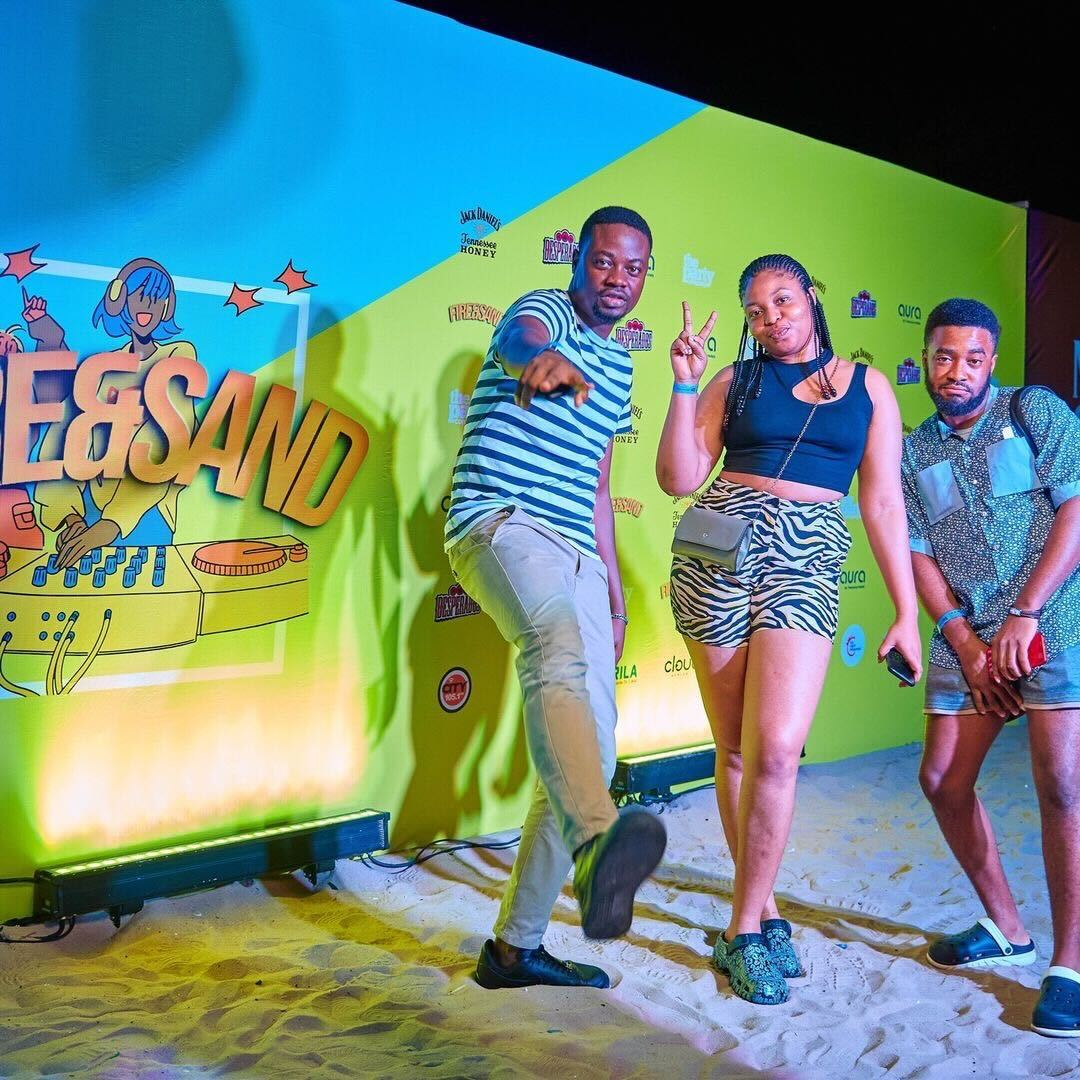 If you're looking to plan an event for carefree vibes and enjoyment, a beach party is your best bet. The sun, sand, and the waves can transform a regular party into a breezy and fun event. The beach allows attendees to engage in an array of activities, from games like beach volleyball, throwing a frisbee to beachside bonfires at night time.
The beach environment adds some serenity to your event, also making it a great setting for your attendees to socialize and really enjoy themselves. Lucky for you, Nigeria and Ghana are full of beaches you can host a party at, so bagging a venue is the easiest part.
Karaoke Party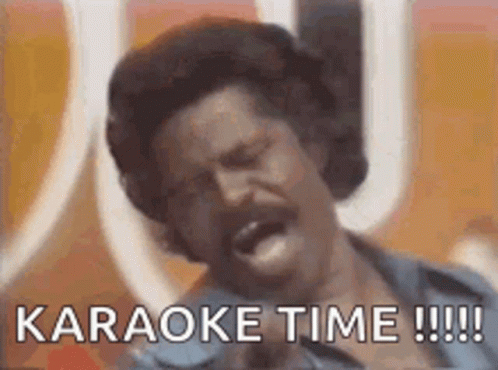 One of the best ways to combine music and entertainment is a karaoke party. This is usually a lively event where people of all ages and backgrounds can come together to sing their hearts out. The energy that fills the room when participants take turns singing their favorite songs is an amazing experience that everyone deserves to have.
Karaoke parties also encourage self-expression, laughter, and inclusivity. People can showcase their individual music tastes by choosing anything from classics to chart-topping hits, and this often leads to huge dance-offs between attendees. Everyone cheers everyone on at karaoke parties, and this is where the inclusivity and sense of community comes in. These parties are also pretty easy to plan, because you can collaborate with a karaoke venue to help you host the event.
DIY Craft Workshop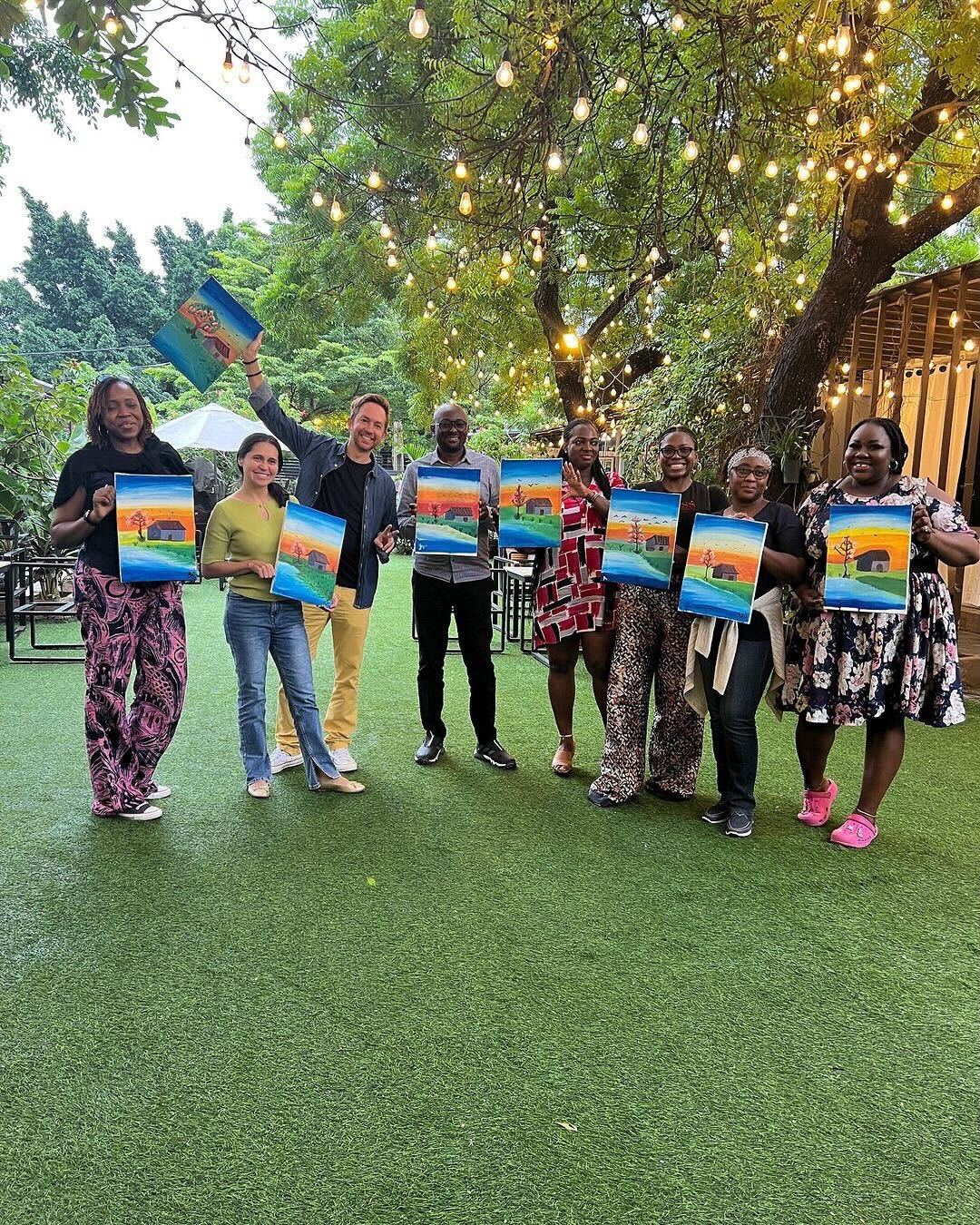 Help your attendees bring out their inner creativity this December with a DIY crafts workshop! What do we mean? Anything from sip and paint to pottery or even bead making is a DIY crafts workshop. These activities encourage creativity and exploration, pushing attendees to experiment with things they've most likely never done before. Creating something from scratch also gives your attendees a nice feeling of accomplishment, and encourages them to meet and mingle with other people in the workshop.
Beyond the individual experience, these workshops really bring people together, promote interaction and collaboration to share ideas, tips, and inspiration for their crafts. Whether your attendees are beginners in whatever activity you choose or experts, these workshops usually accommodate all skill levels, making it a really inclusive and enjoyable event.
Bottomless Brunch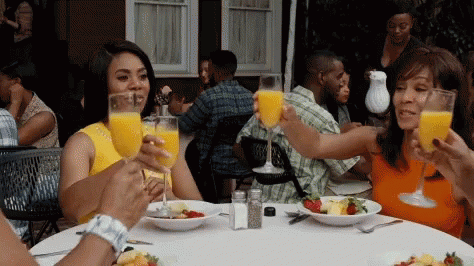 A bottomless brunch is a delightful event that perfectly combines the pleasures of good food, lively conversations, and of course, indulgence. Brunch is a meal eaten when the hours of the morning and afternoon blend, and is usually the best time for catching up with friends or celebrating special occasions.
The concept of bottomless, that is, unlimited drinks, adds an element of excitement to the occasion, encouraging laughter and multiple toasts. Another great thing about a bottomless brunch is that it can be hosted anythere. Whether it's at a stylish restaurant or in a cozy home, it creates a sense of togetherness, giving attendees some good company and great food and drinks in abundance. This event is particularly good for event organizers who want to achieve a  laid-back vibe, making it a perfect choice for slowing down and enjoying great moments. Check out how much fun we had at the EDL x Kewa's Kitchen Bottomless Brunch last year, in this reel.
Day Party
Everyone has events at night in Detty December, so you can guess that parties during the day aren't very common. Throwing a day party gives you an opportunity to create a unique experience for your attendees that they're definitely going to love. Parties in the daytime create an atmosphere that's both lively and relaxed for your attendees. Whether it's a poolside party, a party in the park, or a rooftop soiree, the daytime setting encourages lively conversations, mingling, and a range of engaging activities. From outdoor games to photobooth sessions, the possibilities are endless.
Not following the traditional nightlife template many other organizers would, allows attendees to fully embrace the daytime and live in the moment. Basically, a day party is a great event that captures the essence of living life to the fullest and creating lasting memories. Check out how much fun we had at the Rehash x iMullar Sound System day party a few weeks ago in this TikTok.
Concert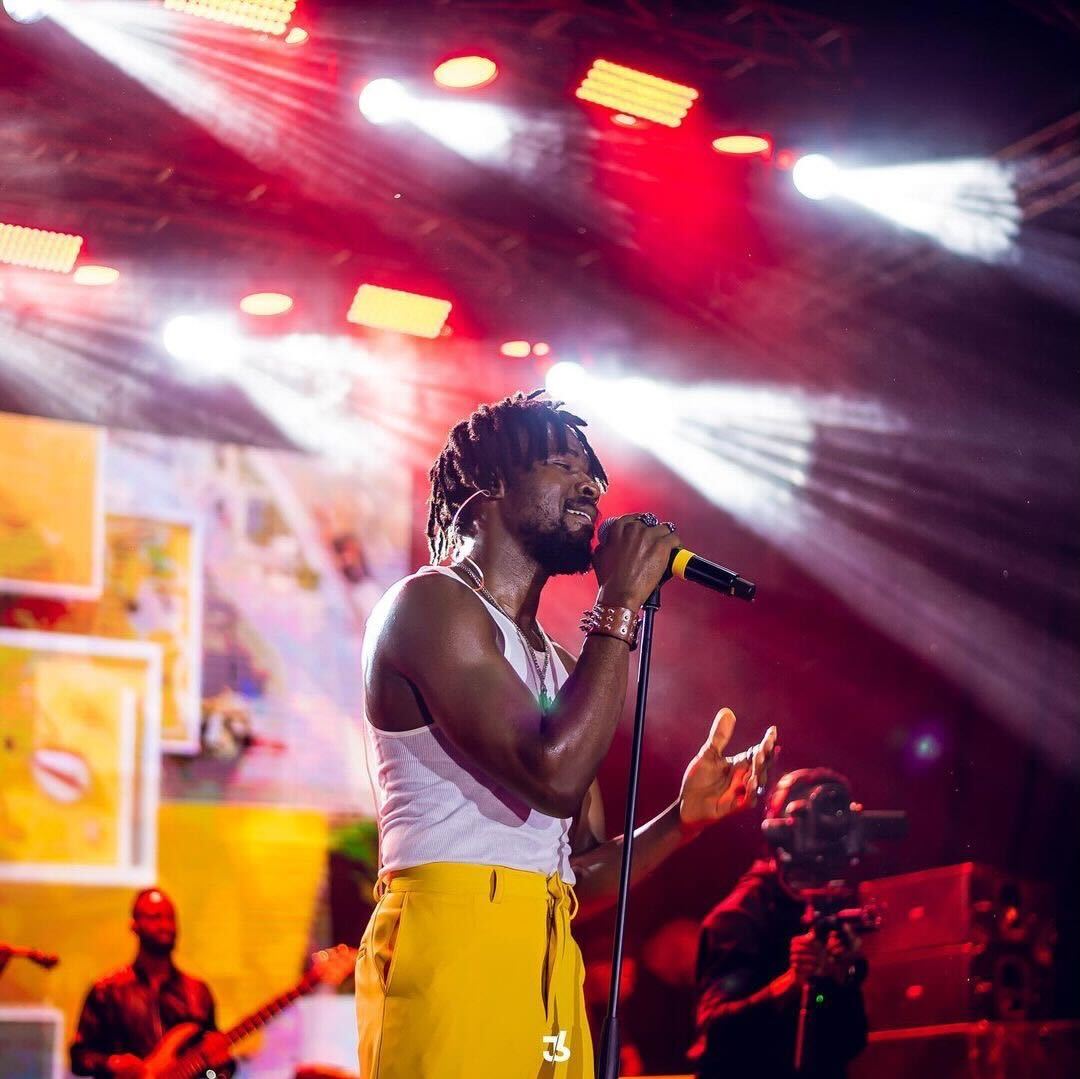 This blog post won't be complete without the traditional Detty December concert. Everyone looks forward to seeing their favourite artists perform their favourite songs in the various concerts that happen every December, and so do we!
There's not much to say here, because concerts in December are already pretty common. But if you choose to host a concert this year, make sure to follow music trends and choose a great lineup of artists. When it comes to concerts, your artist lineup is everything. People pay good money to see certain artists perform, so it's important for you to take advantage of trending artists and songs and infuse them into your event.
Festival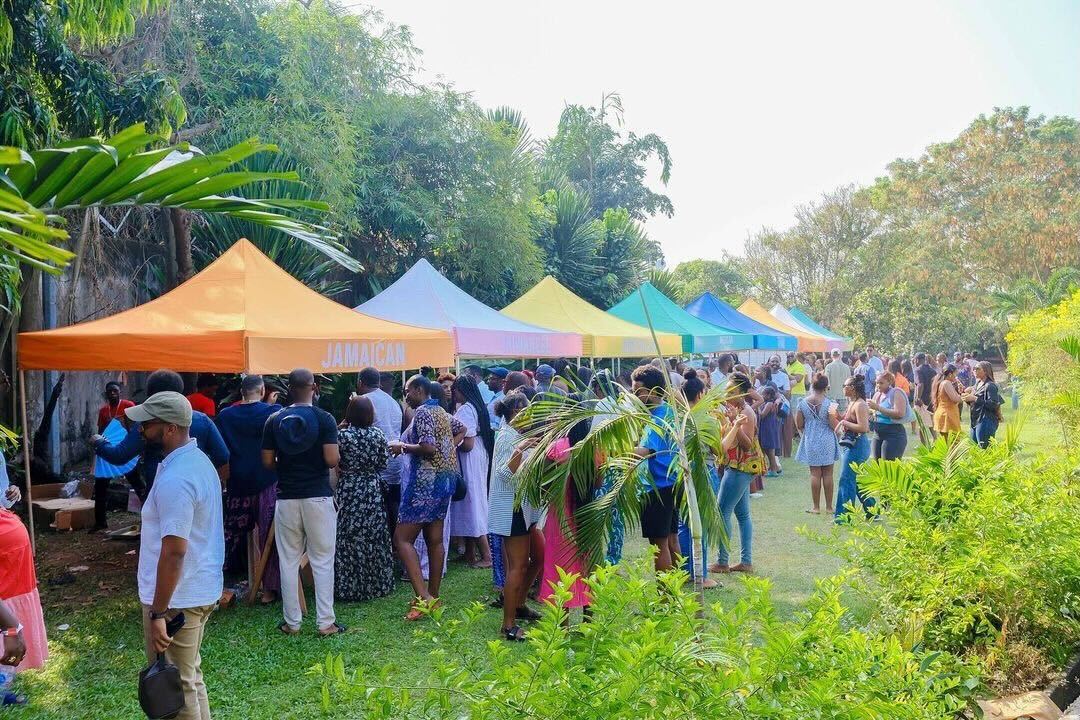 The possibilities with festivals in Detty December are endless. Depending on what your interests and those of your attendees are, you can build an event around anything. Food festivals like Eat Drink Festival and Kewa's Kitchen Street Food Festival are common, but there are other concepts you can build your event around.
A festival is a great opportunity to immerse your attendees in traditions, art, music, or flavours. With lots of activities, performances, and displays, your attendees are bound to have new experiences and make connections with both familiar faces and strangers. If you're looking to create great memories with your attendees, a festival is a great choice. Your first step should be to find something you're passionate about, and build an event around it.
Detty December is a great time for connection and celebration all over Nigeria and Ghana. And hopefully, with these 8 event ideas, you'll be well-equipped to create lasting memories with your attendees and take your events to the next level 🚀 Whichever events you choose, remember to use Tix to sell tickets or collect free registrations. You deserve the best, and here's why you need us!