Top 5 Event Technology Trends You Should Know in 2023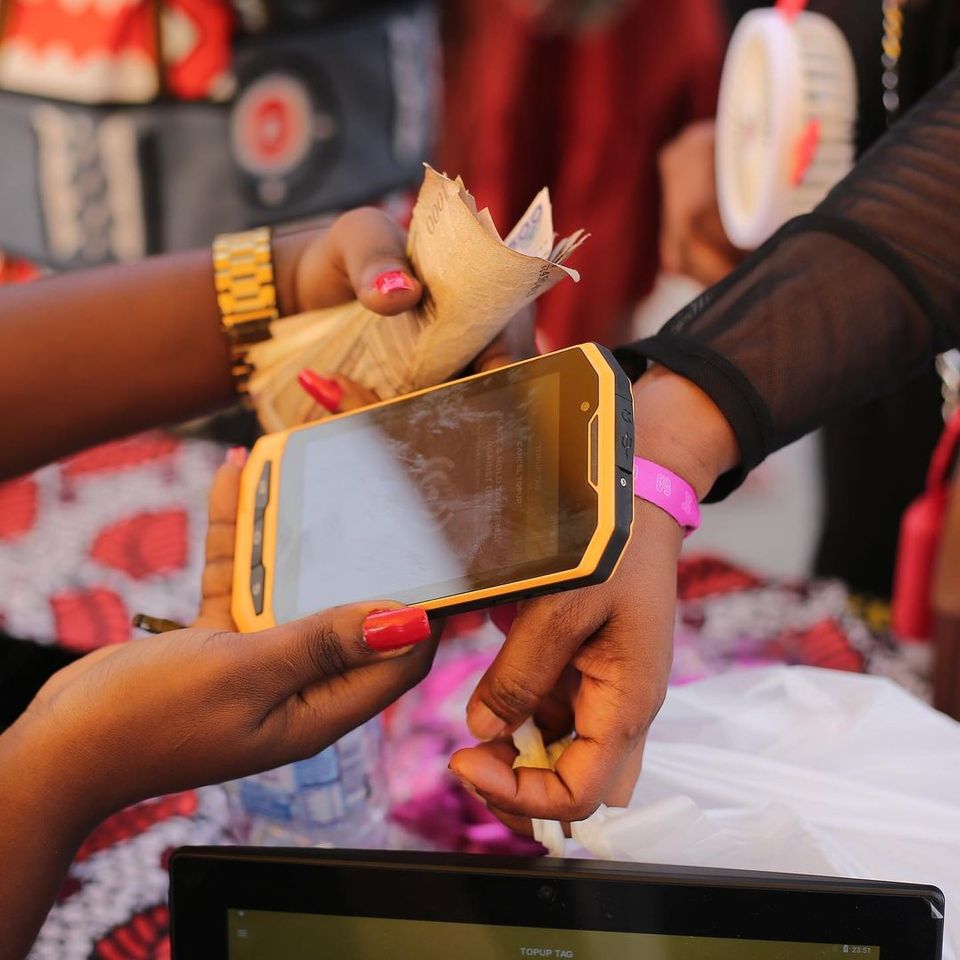 After the global pandemic of 2020, event technology has undergone a rigorous 2 years of digital transformation. Event attendees look forward to these technological advancements at the events they attend because it elevates the attendee experience and makes the event worth the time and money they spend to attend.
Creating a better event attendee experience is always a good idea for event organisers because it increases ticket sales and improves attendee loyalty. As an event creator, it's important to stay up-to-date with event technology for obvious reasons. So, if you're looking to elevate your event's attendee experience with technology and are unsure where to start, this blog post is for you.
Here are 5 event technology trends you should take advantage of in 2023:
1.  Augmented Reality (AR)
Tech Target easily describes augmented reality as integrating digital information with a user's environment in real-time. This means that augmented reality is used to change the appearance of your environment to provide additional visual information or to entertain or engage attendees. The use of AR in relation to events has proven successful as an event marketing strategy or for audience engagement at your event.
Ways you can fuse AR into your events can include:
AR social media filters that allow attendees to let their friends know they're attending your event.
AR filters for shopping pop-ups that show descriptions of the products available at the event.
AR social media filters that transform objects and products at an event into engaging
AR filters that show 3-D floor plans for attendees at conferences or workshops to locate different booths they might be interested in.
A great example of AR being used at an event is this AR filter at the Meta Flex Naija event last November, adding an artificial statue to an empty platform at the event.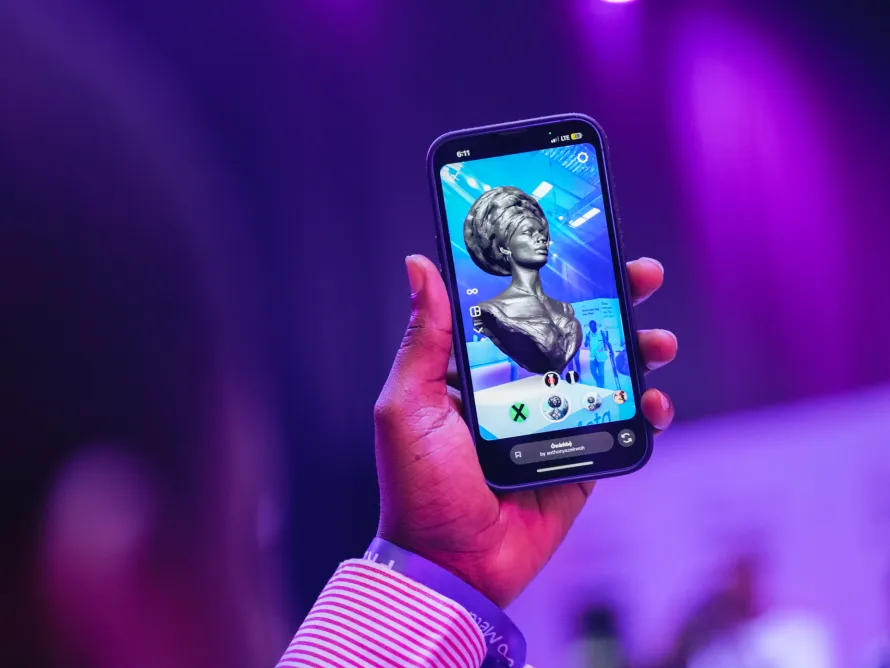 2.  QR Codes
Event ticketing has come a long way from what it was, let's say, 10 years ago. From buying physical tickets at box offices to buying a ticket or registering online to receiving unique QR codes for every ticket.
Aside from ticket QR codes, there are other ways to use QR codes at events. Now, at many restaurants, menus are uploaded as QR codes printed on cards set on the table, so anyone in the restaurant can access the menu anytime. Essentially, which can be generated with a QR code generator, can be used to provide important information to event attendees without coming in contact with your attendees. Thankfully, there's no longer any need for a third-party app to scan QR codes on most smartphones, so attendees can scan directly with their smartphone and see the information you're trying to show them.
A great example of this is EatDrinkLagos using this board at Eat Drink Festival with a QR code that led attendees to the online portal where they could top up their RFID wristbands or get a refund.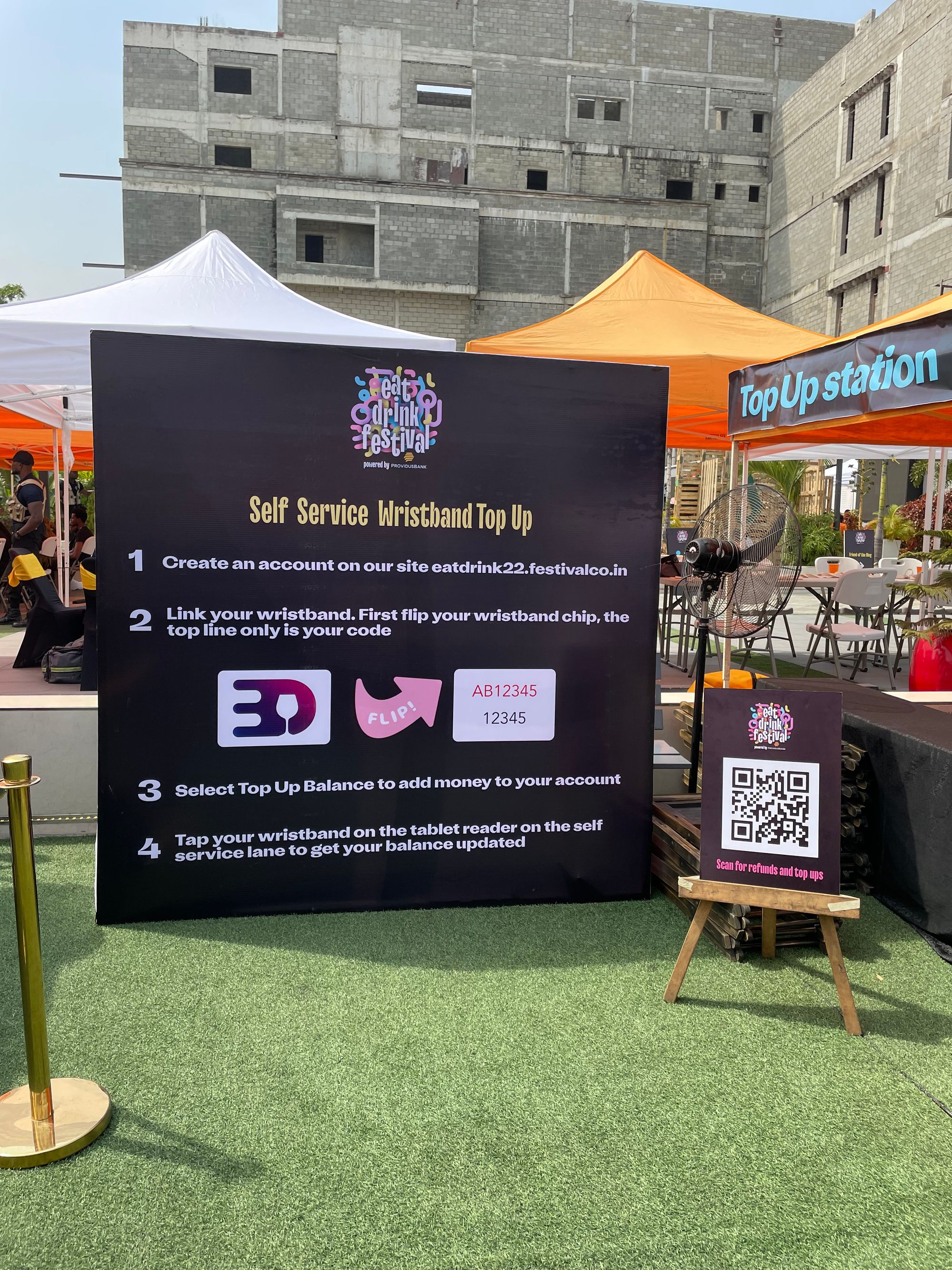 3.  RFID Cashless & Contactless Payments
Following the trends of 2022 events, events are definitely going back to 100% physical or hybrid, compared to strictly virtual events in 2020 and early 2021. And with large physical events with multiple vendors like Eat Drink Festival, Jameson Connects, and Afrochella, innovation needs to be applied regarding payments.
One of the most popular uses of Radio-frequency Identification (RFID) in the events industry is for cashless and contactless payments. At Tix, we call our RFID wristbands the 'tap and pay' wristbands 😌
Here's how it works: an attendee buys a ticket to the event and can either top-up their wristband through an online portal that will be provided or at the event with either cash, card or transfer, and their wristband will be loaded with the money they've topped up. Now, as an event organiser or vendor, all you have to do is tap an attendee's wristband to collect payment for a product or service they need from you.
We wrote a blog post on how we used cashless payments to help Jameson Nigeria achieve a seamless event experience at Jameson Connects Lagos last year, so you can read it here. We also posted a video on Instagram about how easy it was to top up a wristband and pay for items at Eat Drink Festival last year. Watch it here.
4.  RFID Access Control
We briefly discussed using RFID for contactless and cashless payments in our last point. Interestingly, that's not the only way you can use RFID technology in the events industry. Another popular use case for RFID technology is access control at events. This basically helps event organisers eliminate fraudulent activity, i.e. event attendees sharing access to the event.
For instance, if an event organiser sells two types of tickets to their event, General Admission and VIP. RFID technology can be used to ensure people who buy general admission tickets are restricted to the appropriate areas and that people who buy VIP tickets have easy access to the VIP area.
Another use case for RFID access control at events are examples drawn from Jameson Connects and Tixieland. At both events, one free drink was given to all attendees who bought a ticket, and RFID access control was used to ensure each attendee got just one drink and had to pay for subsequent drinks they wanted.
With how easy it is to use RFID technology for cashless payments and access control, we predict more event organisers will take advantage of this technology in 2023.
5.  Digital Photo Booths
As event planners and other brands continue to take advantage of more creative marketing styles, we predict there will be a high demand for photo booths at upcoming events where attendees can take pictures, videos and GIFs and receive them digitally via AirDrop or email.
Photo booths are a great way for event attendees to share their experiences and testimonials about your event, spread awareness about your brand, and more. Digital photographs from these photographs usually contain some pre-agreed design that can include your event or brand so that when attendees share their pictures on social media, more people know about your brand.
Here are some digital photo booth pictures we took at Tixieland and Eat Drink Festival 👇🏽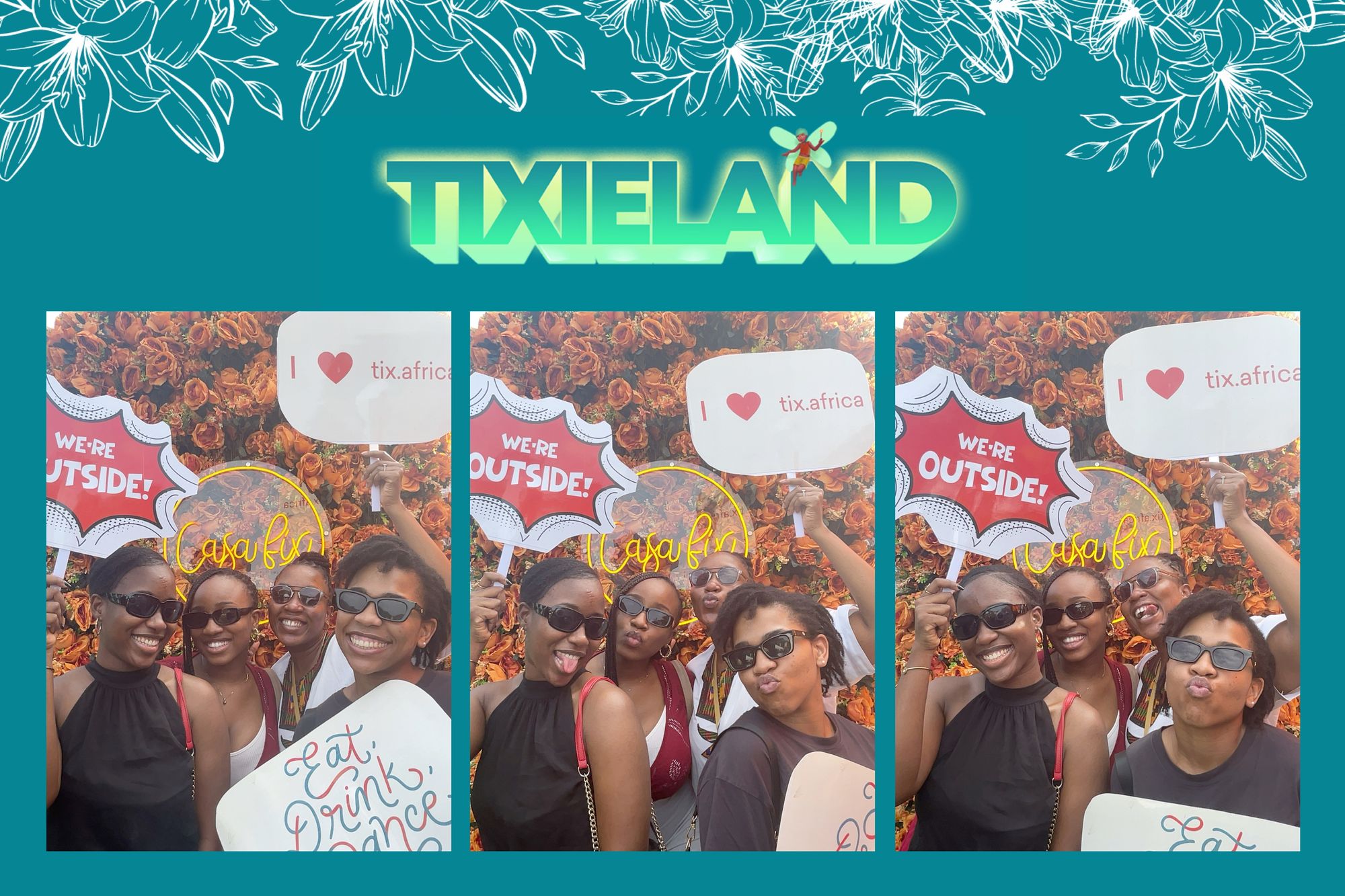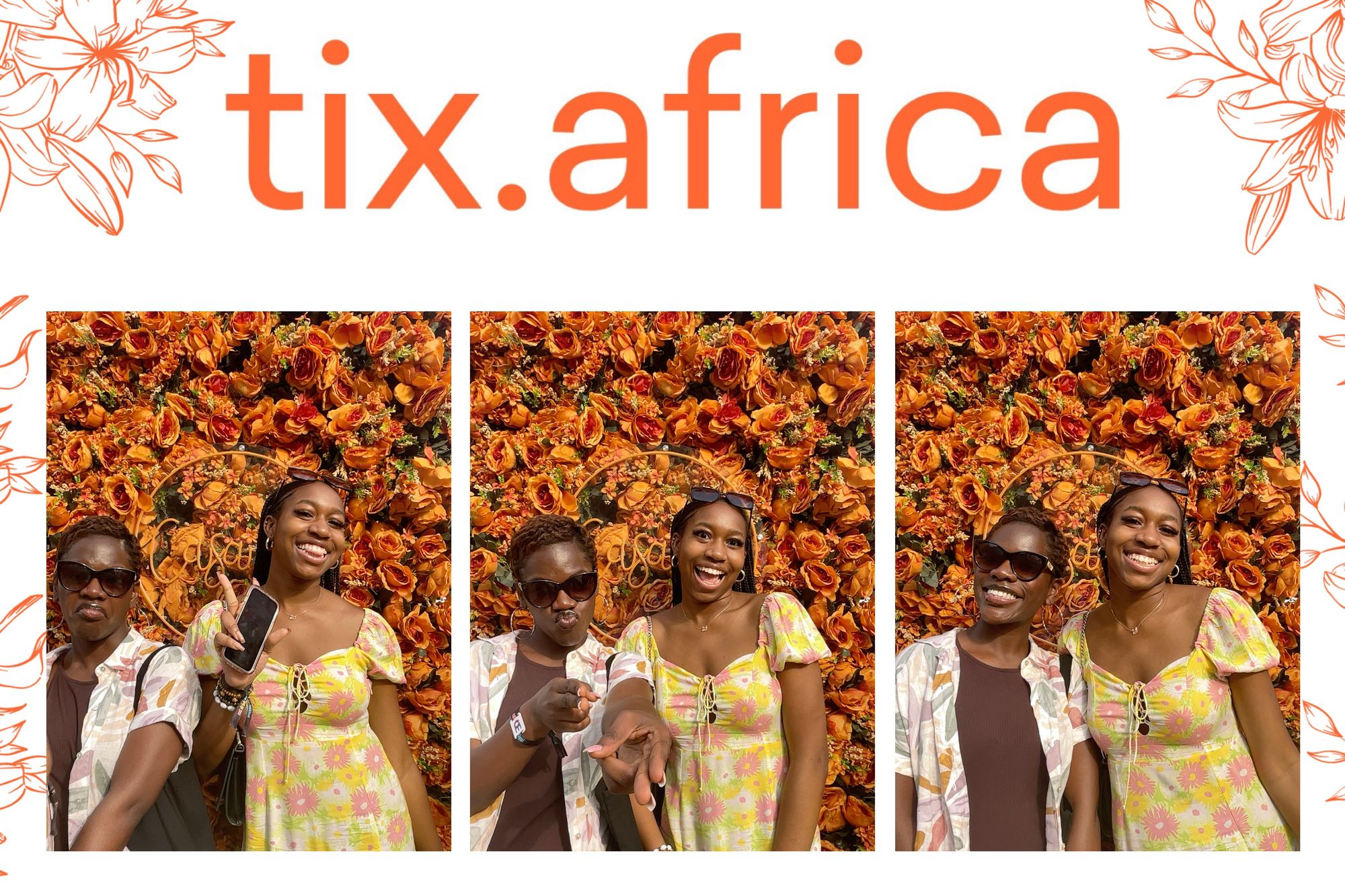 Our Conclusion
Taking advantage of event technology can improve the overall experience at your event in many ways for you or your attendees. Learn from this blog post and optimise any event technology trends available to uplift your event performance in 2023!
How can you learn more about event technology? Subscribe to the Tix blog to get more insights into how to use technology to plan and execute successful events.